Films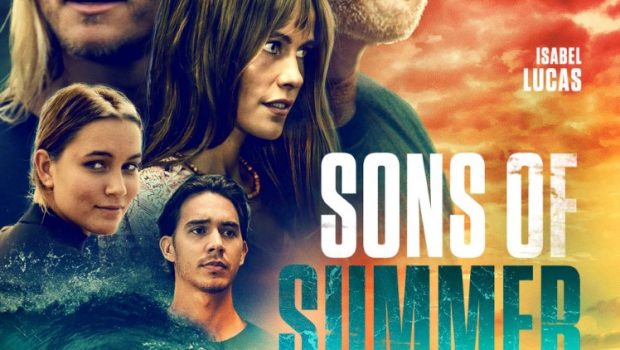 Published on July 26th, 2023 | by Adrian Gunning
New Australian Feature Film "SONS OF SUMMER" will Premiere on the GOLD COAST on Wednesday 23rd August, 2023 at HOTA Home Of The Arts
Action movie SONS OF SUMMER is gearing up for cinema release nationally on August 24, 2023. The feature film will premiere at HOTA Gold Coast on Wednesday 23rd August, 2023.
Followed by season in Brisbane, Gold Coast, Byron Bay, Newcastle, Sydney Northern Beaches, Torquay, Adelaide and Perth.
Filmed on the Gold Coast – SONS OF SUMMER stars TEMUERA MORRISON ("Star Wars: The Book of Boba Fett", "Aquaman", "Once Were Warriors") ISABEL LUCAS ("Transformers", "Daybreakers", "Red Dawn") and introducing JOE DAVIDSON as Sean in his first major movie role.
Clive Fleury ("Tunnel Vision", "Big City Blues") joins Producer/writer Phil Avalon ("William Kelly's War", "Tunnel Vision") again as director.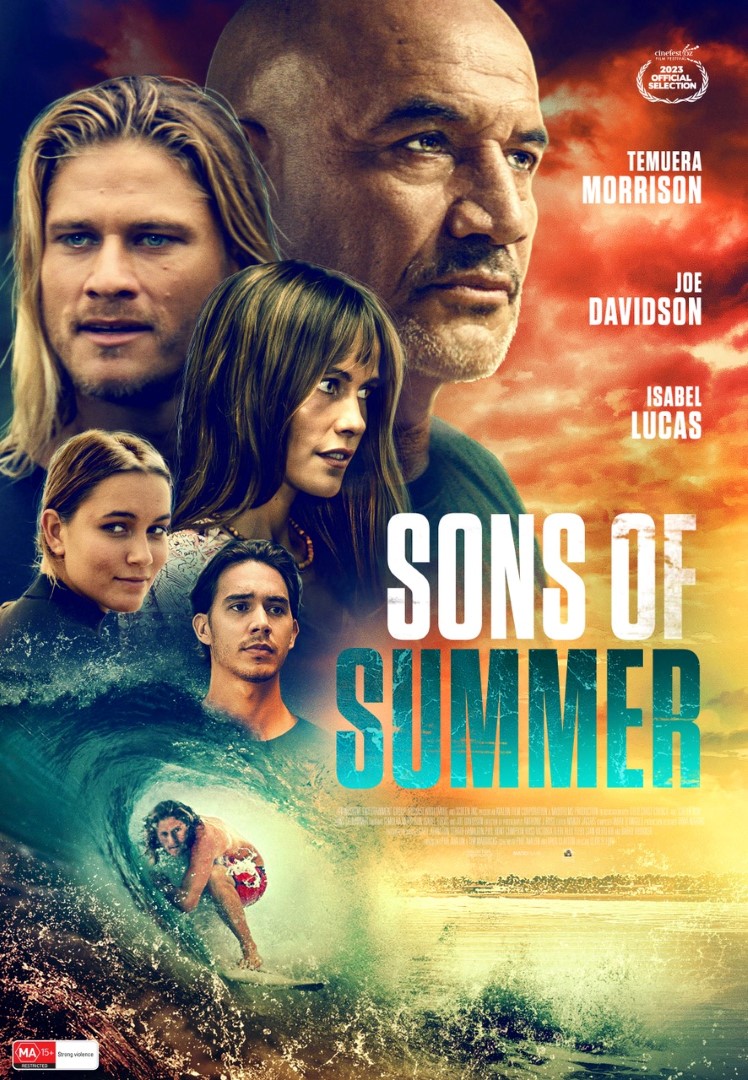 The film follows the story of Sean Bindaboo and his three surfer pals as they plan to hit the road on surfari following the same path as their dads to pay tribute to Sean's father – murdered by a Vet 30 years earlier.
Sean, orphaned, fresh from prison and trying to go straight is conned by his closest friend into boosting a car with a cache of drugs to repay a debt before they leave.
The car is owned by a drug lord and his minder a psychotic killer.
Unbeknown to the group the killer (Morrison) tracks Sean and his pals into a Coastal Holiday Park where a major turn of events awaits them.
Phil Avalon said shooting was challenging during the COVID winter, but the surf coverage, the glamorous mansions of the rich and famous that contrasted with the dark, rustic backwaters where the crime lords do their business, highlights the Gold Coast as a film making capital.
The film is a long awaited follow on from the 1977 hit film by Avalon, starring Mel Gibson, 'Summer City'.
Sons of Summer is produced by Phil Avalon and Tim Maddocks. Lionsgate/Grindstone will release the film in US cinemas on July 28, 2023. Worldwide sales are being handled by Tricoast Worldwide.