Comics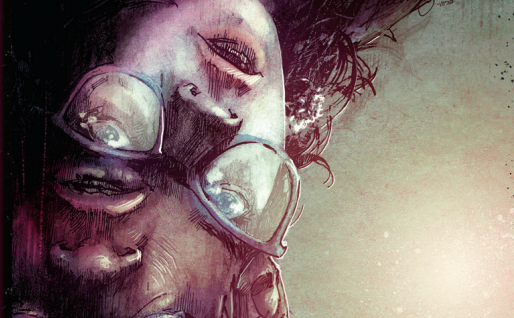 Published on November 15th, 2017 | by Dana Folkard
EVOLUTION #1 REVIEW
Summary: An edgy and intense introduction.
Around the world, humans are going through drastic physical changes, that are occurring at a rapid rate. The human species appears to be experiencing accelerated evolution, without any obvious explanation, and to make things worse, no one seems to notice these changes, except for three individuals. Something is wrong, and they seem to be the only ones who are aware of this.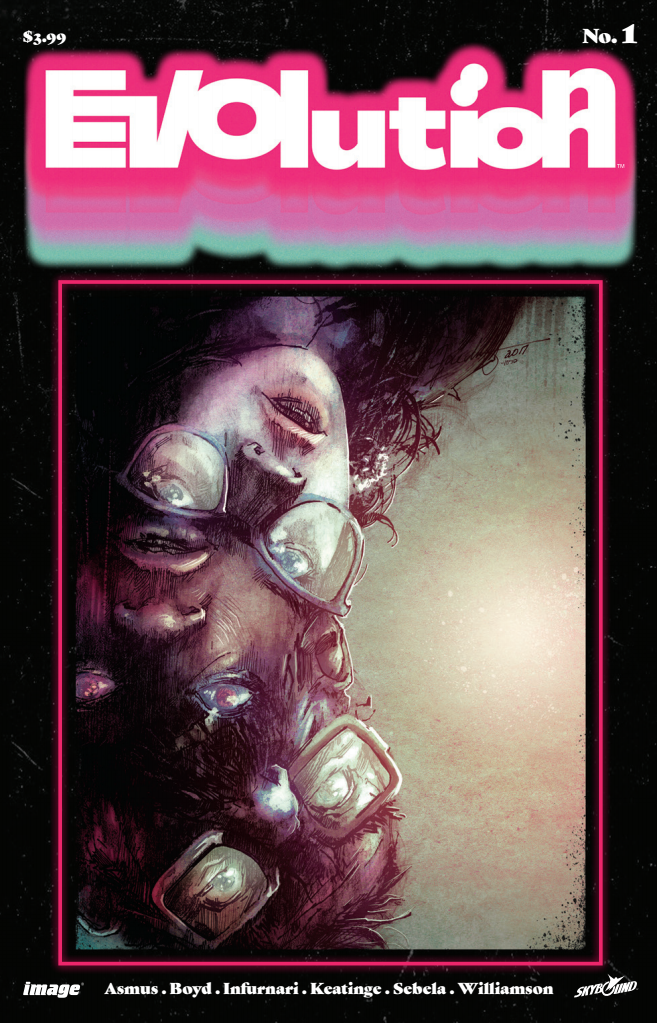 Evolution #1 follows three separate stories, focusing on Abe, Hannah and Rochelle who all encounter troubling and unexplained incidences. All three of these stories greatly differ from one another, yet at the same time they are also linked. They all have an experience where they encounter people who are going through dramatic physical changes. These changes are troubling, with growths, deformities and strange environmental adaptations developing at a rapid rate. What's more concerning is the fact that no one seems to notice these changes apart from them. This feels like the beginning of some kind unfolding apocalypse with the horror focusing on our physical biology and rapid evolution. As we know, evolution is meant to happen over tens of thousands of years and NOT in a few days. What I'm really curious about is what triggered this evolutionary change. Is it environmental, or is it some kind of weaponised mutation? These are answers we will no doubt find out as the story unfolds, as there is still a lot of mystery surrounding what the hell is going on.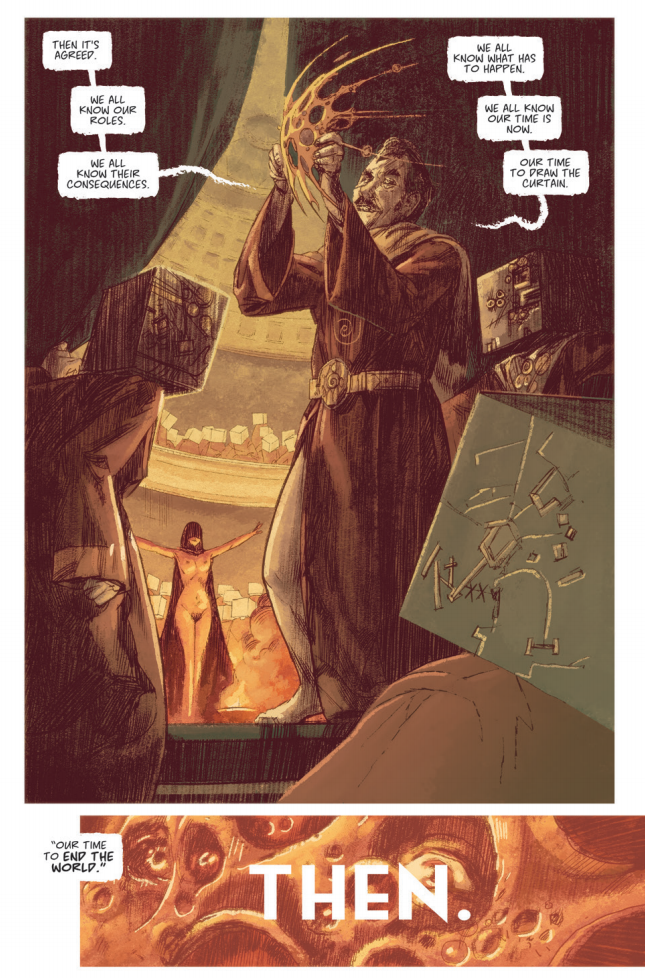 The art, by Joe Infurnari, is gritty and atmospheric. His art is edgy, which is heightened by his textured lines and use of heavy shading. Infurnari captures the uneasy and anxious tone of the narrative perfectly, emphasising this through the troubled and detailed expressions on the faces of Abe, Hannah and Rochelle. Through them, we can grasp the full sense of urgency and fear that they are experiencing. Overall, I found his art to be wonderfully engaging, with it easily transporting me into each moment. The colouring, by Jordan Boyd, matches the tonal progression of the story, reflecting the ambience fittingly. The palette isn't overly complicated, but instead focused and cleverly atmospheric, which I find helps to foster the feeling of unease.
Overall, I found Evolution #1 to be an edgy and intense introduction to this series. The story is original and the art is beautifully detailed, aptly suiting this story. The creators of this comic have my attention, and I'm keen to follow this story to find out more about this apocalypse, and how the world is going to end.
I'm giving this issue 4.5 out of 5 stars!
---
COMIC DETAILS
CREATIVE TEAM: James Asmus, Joseph Keatinge, Christopher Sebela, Joshua Williamson, Joe Infurnari, Jordan Boyd and Pat Brosseau
PUBLISHER: Image Comics
PUBLICATION DATE: November 15, 2017
REVIEWER: Dana Folkard