Games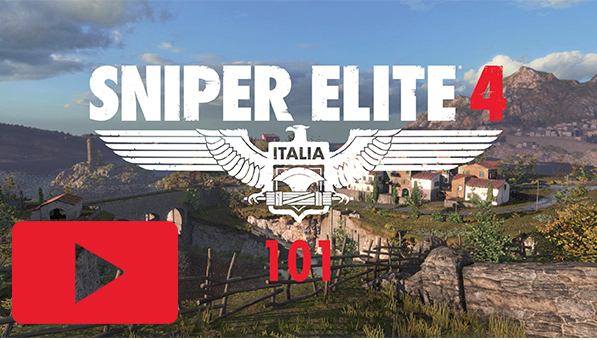 Published on February 1st, 2017 | by admin
EVERYTHING YOU NEED TO KNOW ABOUT SNIPER ELITE 4 IN SIX MINUTES!
Get a wealth of new info on Sniper Elite 4's story, setting, gameplay features and more in the all-new 101 trailer, captured exclusively from in-game footage!
Watch the trailer now and get your fix of all things Sniper Elite 4!
Join us on Twitch as the team go head-to-head in two exciting multiplayer game modes!
WEDNESDAY – 6PM UK / 1PM ET / 10AM PT
It's Dev vs Dev in this week's action packed Twitch stream – tune in to the Rebellion Twitch channel tomorrow to watch an exclusive live session of Sniper Elite 4 multiplayer, including two explosive game modes – 'No Cross' and 'Control'!