Films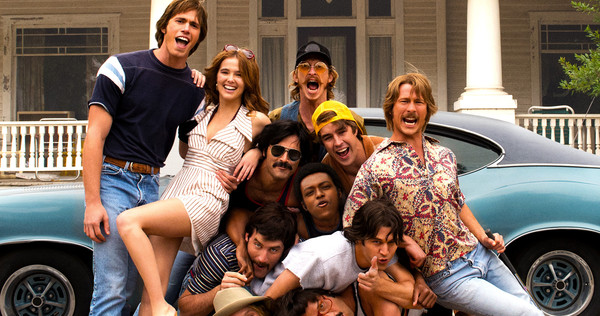 Published on June 23rd, 2016 | by Curtis Mayfield
Everybody Wants Some!! – Film Review
Reviewed by Curtis Mayfield M-H on the 23rd of June 2016
Roadshow Films presents a film by Richard Linklater
Written by Richard Linklater
Produced by Megan Ellison, Richard Linklater & Ginger Sledge
Starring: Will Brittain, Zoey Deutch, Ryan Guzman, Tyler Hoechlin, Blake Jenner, Glen Powell & Wyatt Russell
Music by Randall Poster & Meghan Currier
Cinematography: Shane F. Kelly
Edited by Sandra Adair
Running Time: 116 minutes
Rating: MA15+
Release Date: the 23rd of June 2016
Richard Linklater has a knack for making films about everything and nothing. The decade long process of Boyhood showcased his talent for telling stories that are grounded in reality. The same could be said about his newest film, Everybody Wants Some!!, the "spiritual sequel" to his stoner magnum opus Dazed and Confused, the early 90s film that put Mathew Mcconaughey a catchphrase away from superstardom. Where Dazed left us with a young baseball player beginning his high school career in style and popularity, Everybody Wants Some!! picks up where college begins in 1980. Though none of the original characters or actors appear this go around. Jake (Blaker Jenner) is a hunky vinyl listening fella who's arrived at his new college on a baseball scholarship. Instead of the regular dorm room, he's put into a house that's filled out with the rest of the team, a team that runs on weed, booze and the ever-important pursuit of girls. At first, any reasonable audience will hate this ensemble of testosterone filled douche bags but, by some miracle, Linklater makes you love them.
The story starts with Jake arriving at this madhouse three days before classes begin. He's greeted by an array of lads who all have their own quirks. Jay (Juston Street) is a delusional pitcher who wears glasses that are bigger than his muscles and fights bartenders for not pouring a screwdriver properly. Jake is bunked up with the unfortunate Beauter (Will Brittain) who could be McConaughey's Wooderson reincarnated into a relationship driven snitch. As Jake navigates the hierarchy and relationships between the house of ten plus characters, we're right there with him. Much like the protagonist we spend just three days with these lunatics so we only get to see their attributes on a surface level, but still enough is given away for us to care about them. Like any period movie set in a popular decade, the soundtrack is a killer representation of the time. Blondie, The Sugar Hill Gang, Van Halen and Jermaine Jackson make up the music that's as versatile as the cast. Perhaps the most engaging character would be the insightful Finnegan (Glen Powell) who guides the first year college students through their new journey, quoting philosophy one moment and doing shots the next.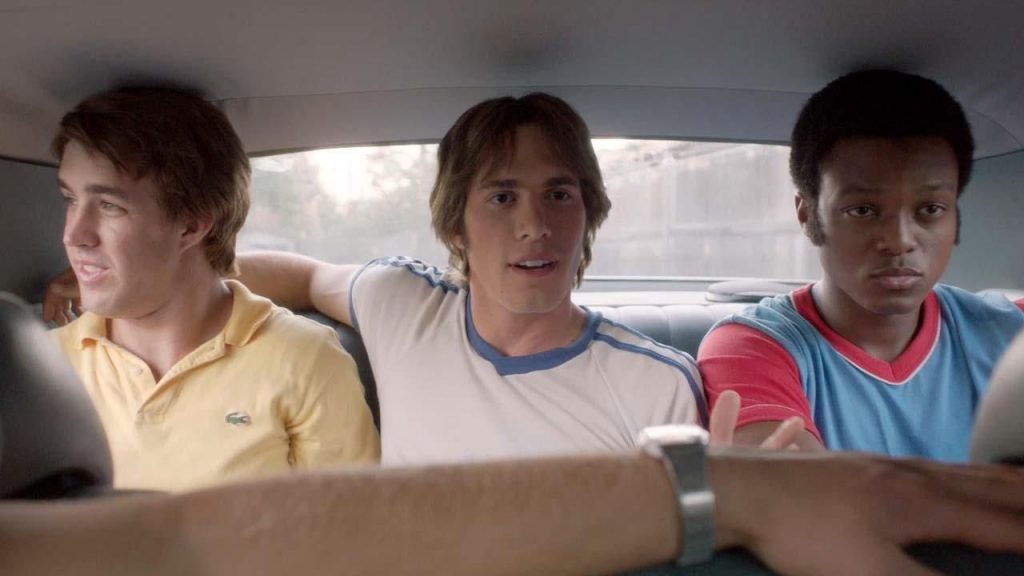 Linklater has definitely tapped into the same motives he had when making Dazed since this movie is driven more by character than plot. Though it's a movie about college, we don't see any classes. Even though it's a movie about baseball players, there are no baseball games. Everybody Wants Some!! is a film that's dialled into life's regular ways more than Hollywood story telling conventions. This is definitely a coming of age story that focuses on Jake and yes there is a love interest with Beverly (Zoey Deutch) but all of this is treated carefully as not to fall into a pit of clichés. Much like Judd Apatow and This Is 40, Linklater might be slightly self-indulgent with making this movie but this will go down well for long time fans. Some viewers may see scenes of long-winded conversations as representations of real life while others might just find it tedious. For me, it was the former.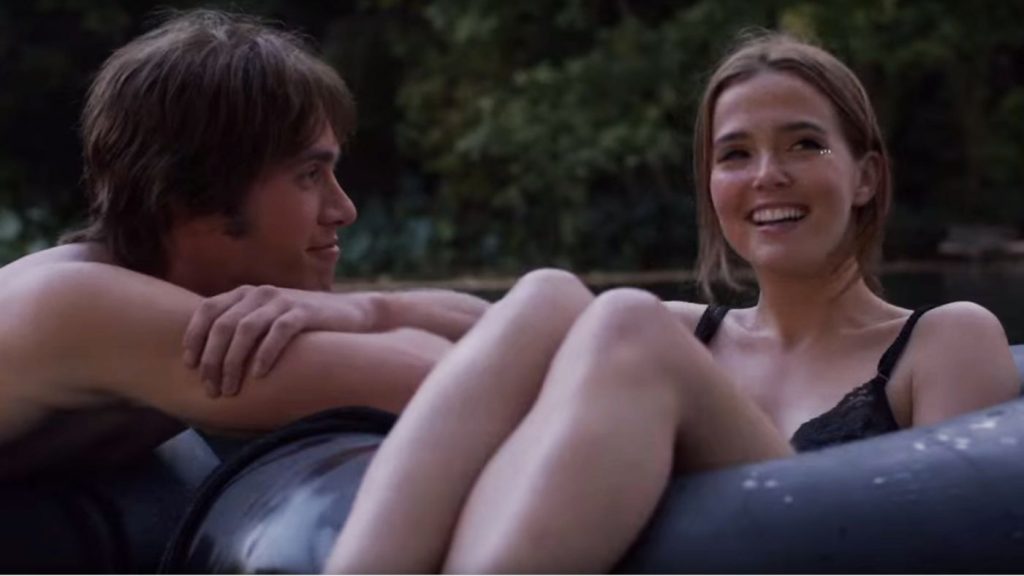 Adding balance to the overloaded cast of muscle bound guys wearing cut off denim shorts are some hilarious and skinny players. Nesbit (Austin Amelio) and Brumley (Tanner Kalina) are very much part of the team but through their desperate attempts at fitting in or outdoing the others, they often become the butt of a collective joke. With saying that the entire cast of this film are goofy in their own right. There's no one jock or frat boy that stands out from the rest and thankfully we're given characters with enough heart and good intentions to actually give a crap about, especially with Dale (J. Quinton Johnson), who has enough insight to call the group out on their contradictions. In the same vein as Dazed Linklater has put together a relatively unknown cast of talented young actors who have the ability to portray realistic characters that are both funny to laugh with as well as laugh at. You'll just need to get past the Entourage-like camaraderie of the first 20 minutes to enjoy what's been put on the table.
Summary: Linklater has put together a relatively unknown cast of talented young actors who have the ability to portray realistic characters that are both funny to laugh with as well as laugh at.