Blu-ray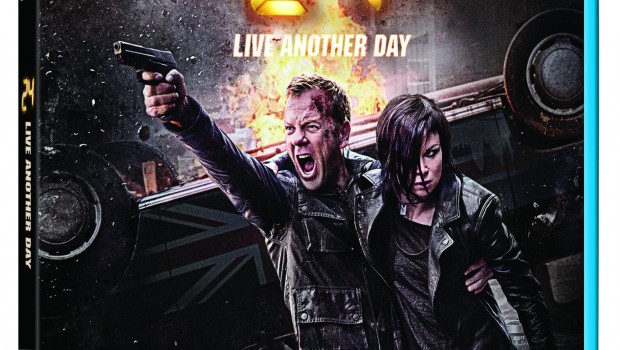 Published on September 11th, 2014 | by admin
EVERY SECOND COUNTS AS KIEFER SUTHERLAND RETURNS AS JACK BAUER IN "24: LIVE ANOTHER DAY" ARRIVING ON BLU-RAY AND DVD October 1
Blu-ray Includes "24: Solitary,"  The Shocking Story Extension to "Live Another Day" 
[Sydney, Australia] – One of television's most critically-acclaimed dramas returns for one more mission as "24: Live Another Day" arrives on Blu-ray and DVD October 1 from Twentieth Century Fox Home Entertainment. Starring Emmy® winner Kiefer Sutherland* as legendary hero Jack Bauer, the action-packed series follows our hero in real time over 12 episodes as a new terrorist threat unfolds overseas.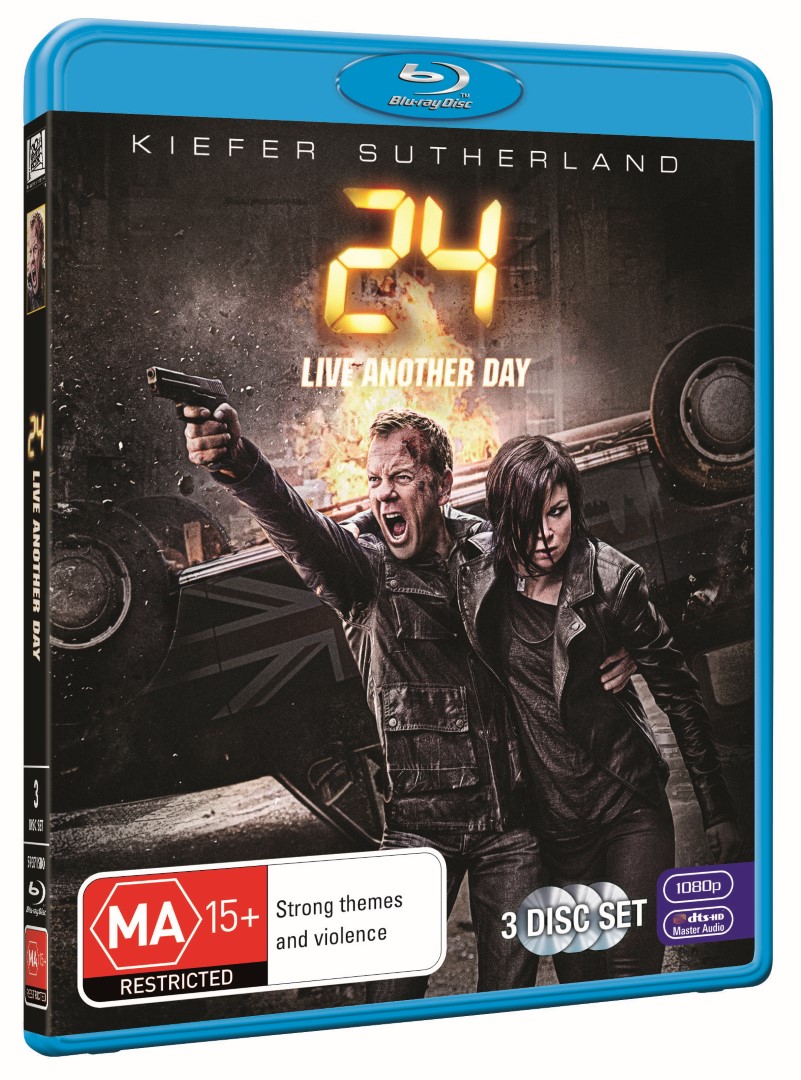 The year's most anticipated television event, "24: Live Another Day," delivers more explosive action than viewers could have hoped for. Exiled in London for four years, former Counter Terrorist Unit agent Jack Bauer (Sutherland) must spring into action to try to save U.S. President James Heller (William Devane). In retribution for a drone strike he ordered, Heller sits in the crosshairs of the widow of an al-Qaeda leader. Along the way, Jack faces his ex-love, Heller's daughter Audrey (Kim Raver), who's married to chief of staff Mark Boudreau (Tate Donovan). Teaming with CTU operative-turned-hacktivist Chloe O'Brian (Mary Lynn Rajskub), Jack risks everything to try to protect the U.S., prevent a global terrorist attack and outrun the CIA head (Benjamin Bratt) – as the pulse-quickening tension unfolds in real time!
*2006; Outstanding Lead Actor in a Drama Series, "24"
Deemed one of AFI's "Top Television Series of All Time" and winner of 20 Emmy Awards, "24: Live Another Day" takes Jack to a foreign land for his most dangerous mission yet.  The Blu-ray and DVD come loaded with bonus material including "24: Solitary," an intense story extension of Season Nine.  Additionally, both the Blu-ray and DVD include the featurette "When Worlds Collide" illustrating how this thrilling season and the pulse-pounding storytelling stems from today's terrorism and government headlines, "Destination London" focusing on shooting overseas and deleted and extended scenes.
 "24: Live Another Day" Blu-ray & DVD Special Features
BLU-RAY EXCLUSIVE –"Destination London" – featurette on shooting in London
"24: Solitary" – story extension to "24: Live Another Day"
"Worlds Collide: When Reality Becomes Fiction" – How the "24: Live Another Day" storyline is ripped from today's headlines
"24: LAD – Green Production" – A behind-the-scenes look at the environmentally responsible efforts made by the production during filming
Deleted and Extended Scenes