Games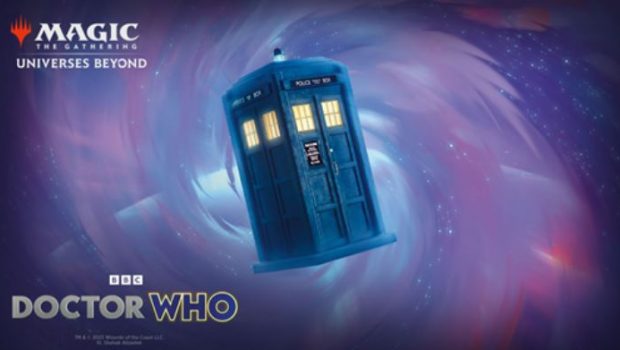 Published on October 13th, 2023 | by Andrew Bistak
Every Doctor, any Dimension, Magic: The Gathering(R) – Doctor Who™ launches this Friday!
Prepare your sonic screwdrivers: Magic: The Gathering is launching its latest set, Magic: The Gathering® Universes Beyond: Doctor Who™ this Friday! Encapsulating 60 years of Doctor Who™ fandom into four Commander decks and collector boosters, fans can recreate their favourite moments from the beloved show on tabletop, showing characters, villains, settings, and events from throughout the history of the long-running cult-classic television series.
Key details:
We're all stories in the end: The Doctor and every companion, the toughest enemies, and classic episodes spring to life right away in four Commander ready-to-play decks
Timey-wimey but make it shiny: Every card features brand-new Doctor Who™ artwork, and Collector Boosters promise gorgeous TARDIS Showcase treatment cards and a chance at unique serialised Doctor cards
Travel with your favourite Doctor: Brand-new cards and strategies bringing Doctor Who's trademark "wibbly-wobbly, timey-wimey" mischief to your games
Time and relative dimension in space: Expand your Planechase experience with brand-new locations from the Doctor's adventures included with every Commander deck
Doctor Who™ catalogues the adventures of a time-travelling alien and his human companions, exploring past, present, and future throughout the universe. Magic: The Gathering – Doctor Who™ captures the power and personality of the Doctor, their companions, the numerous villains seeking to dominate the universe, and the stories fans hold most dear to bring Doctor Who™ to life.
Will you join the Doctor or will you Exterminate! Exterminate! Exterminate!?