Hardware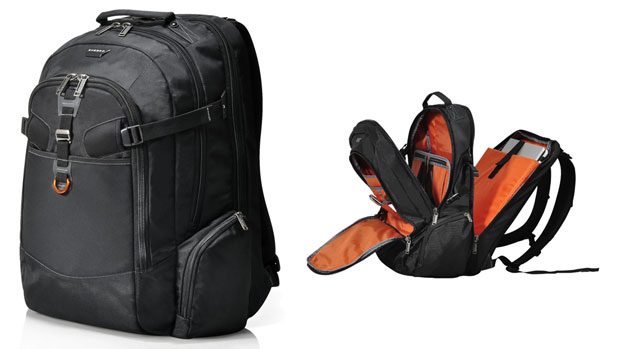 Published on April 25th, 2016 | by Tony Smith
Everki Titan Backpack Review
Summary: The Titan Backpack from Everki is a must have product for all owners of 18.4" laptops!
For owners of large laptops, Everki have come to the rescue with their Titan Backpack that has been designed for 18.4" laptops plus lots of other items that can also be carried in conjunction. The first thing that we noticed about the Titan Backpack was its size.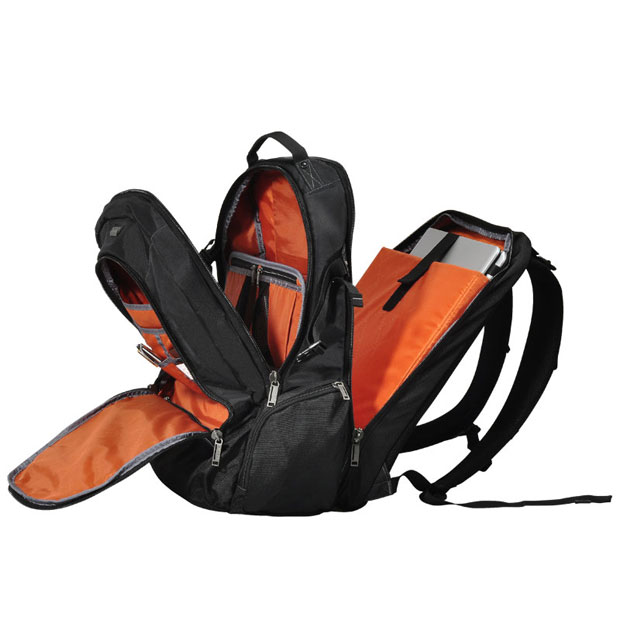 It's quite a large laptop backpack and does have a bit of weight behind it. However delving deeper into the product, you notice other elements of the backpack such as the high quality material (ballistic nylon) that even comes with a water resistant cover plus security straps to keep your items safe.
Features
Checkpoint Friendly Laptop Backpack opens up 180 degrees
Dedicated ultra-soft padded laptop compartment accommodates up to 18.4″ laptops
Water-resistant weather cover protects against dust, rain, or snow
Dedicated soft fine-felt lined iPad/Kindle/Tablet pocket
5-point balance strap system evenly distributes weight for comfortable carrying
Felt-lined top access pocket for gadgets or music player
Separate accessories pouch included
Laptop Compartment: 12.99″x1.97″x20.47″
External dimensions 14.96 x 8.27 x 21.26 in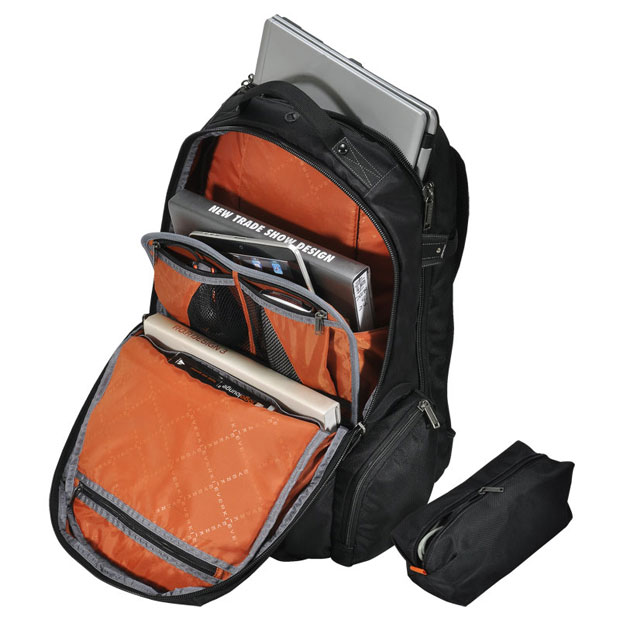 The material used is to create the Titan Backpack is quite sturdy and the stitching is very professional. It's quite a well-made product from Everki and everything feels solid that definitely makes this a high-end product. The straps on the Titan are also padded as is the carry handle on the top of the backpack. Just below the handle at the top is the Everki logo. The back straps can also easily be adjusted so tailoring the item is quite easy.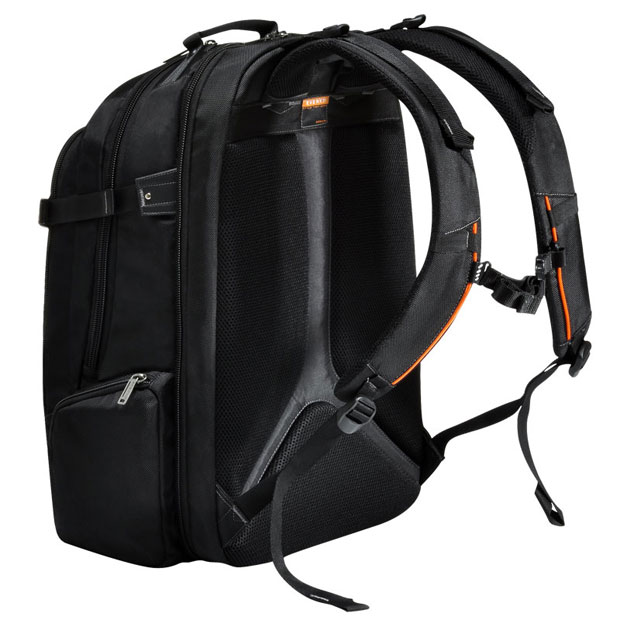 Furthermore, zippers are quite sturdy and I don't see these snapping anytime soon either. The Titan is also quite comfortable to wear on your back thanks to the 5-point balance system that attempts to distribute the weight more evenly while you carry it. The inclusion of a chest strap is another clever feature of the backpack which helps disperse the weight a little better.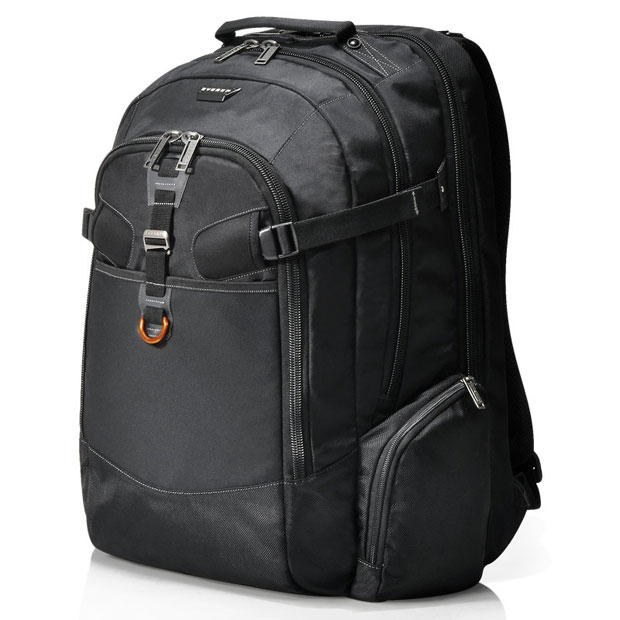 When it comes to storage, the Titan Backpack is definitely "king" and contains three main sections with ample storage for a whole wealth of items that includes your 18.4" laptop, perhaps a tablet and even overnight gear. Inside the backpack, there is additional storage compartments for smaller items plus two side pockets at the bottom of the Titan for even more. Inside the Titan, some parts are felt-lined to prevent any scratches on your items such as a tablet or smartphone.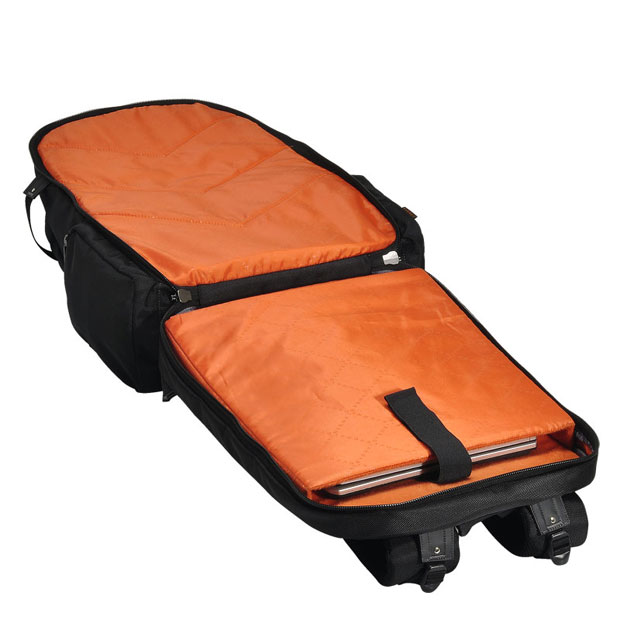 A really handy feature is the 180 degree fold out design which easily allows you to take out your laptop, especially when you go through security at the airport. I really loved this feature because nothing is worse than trying to get your laptop out of a traditional backpack, particularly if it's a little full. This is not the case with the Titan as it basically splits in two and allows you to take your laptop out of the bag and then into a plastic tray, ready for scanning at security.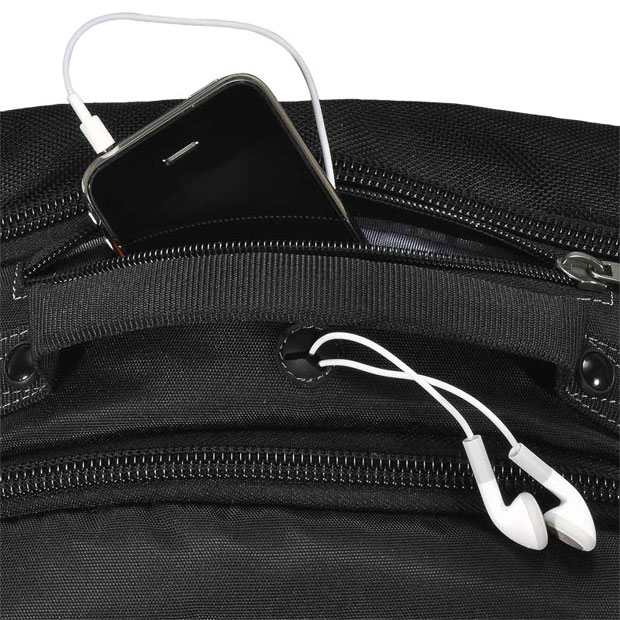 Then you have the media player pocket near the top of the backpack which allows you to put your smartphone inside it and then slide through some headphones. This is my books is quite ingenious as it's at the right height and only a fraction away from your ears. Add in a place to store pens, business cards and a whole wealth of other items and the Titan Backpack is like the Tardis of laptop bags that has a place for everything. I also like the contrast of the orange interior compared to the black exterior.
Specifications
Model EKP120
UPC code 874933002062
Fits laptops up to 18.4 in (46,74 cm)
Laptop compartment 12.99 x 1.97 x 20.47 in (33 x 5 x 52 cm)
External dimensions 14.96 x 8.27 x 21.26 in (38 x 21 x 54 cm)
Capacity 40 L
Bag weight 4.42 lbs ( 2,01 kg)
Warranty Limited Lifetime Warranty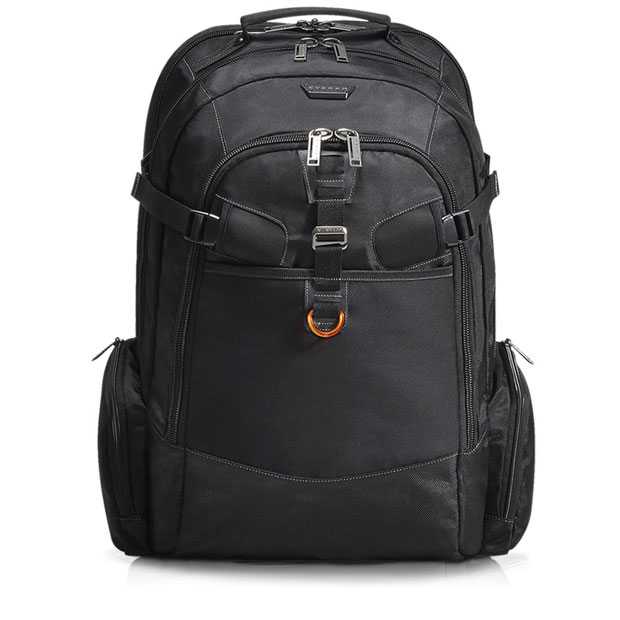 Final Thoughts?
If you're looking for a well-made and designed laptop bag, then look no further because Everki have it with their Titan Backpack. Everything has a place and whether it's the internal storage compartments, the ability to weather proof your backpack or its 180 degrees opening feature, it's quite a clever design that we could happily recommend to all owners of 18.4" laptops that even comes with a lifetime warranty and will definitely outlast your laptop!
For more information, please visit http://www.everki.com/products1/18-4-laptop-bags/titan-checkpoint-friendly-laptop-backpack-fits-up-to-18-4-detail