Films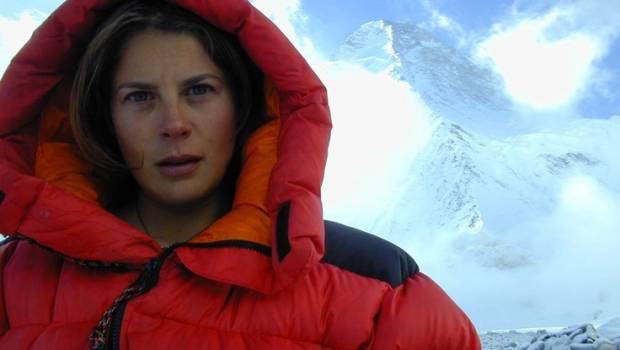 Published on May 27th, 2018 | by Curtis Mayfield
Everest (IMAX) – Film Review
Reviewed by Curtis Mayfield M-H on the 22nd of May 2018
MacGillivray Freeman Films presents a film by Greg MacGillivray and David Breashears
Written by Tim Cahill and Stephen Judson
Produced by Stephen Judson, Alec Lorimore & Greg MacGillivray
Starring: Liam Neeson, Beck Weathers, Jamling Tenzing Norgay, Araceli Segarra, Ed Viesturs, Paula Viesturs and Sumiyo Tsuzuki
Music by Steve Wood, Daniel May and George Harrison
Cinematography: David Breashears
Edited by Stephen Judson
Running Time: 45 minutes
Rating: PG
Stories about climbing Mount Everest have been a frequent staple of Hollywood storytelling since the 1990s. In 2015, there was the unbalanced story of Everest, and 2016 marked the arrival of the brilliant and eye-opening Sherpa. What established the trend was the 1998 mind-warping IMAX documentary Everest, a 45‑minute eye-stretching big screen experience that changed the way movies were made and how real-life drama could unfold on screen. Co-director David Breashears and climbing leader Ed Viesturs took a filmmaking team onto one of the world's wildest sets. They followed a group of mountain climbers up the summit that some have conquered, and many have died trying to complete, all the while shooting an IMAX-sized film.
For those who don't know, Everest is not entirely a story about triumph. It focuses on a separate group that sadly lost most of their members in a blizzard. There are still plenty of stories of survival and victory that will either make you want to try the summit yourself or make you really appreciate a warm cup of tea in bed. It's no wonder that this giant screen movie is the highest-grossing IMAX movie to date. It's the inclusion of human storytelling that sets Everest apart from other documentaries.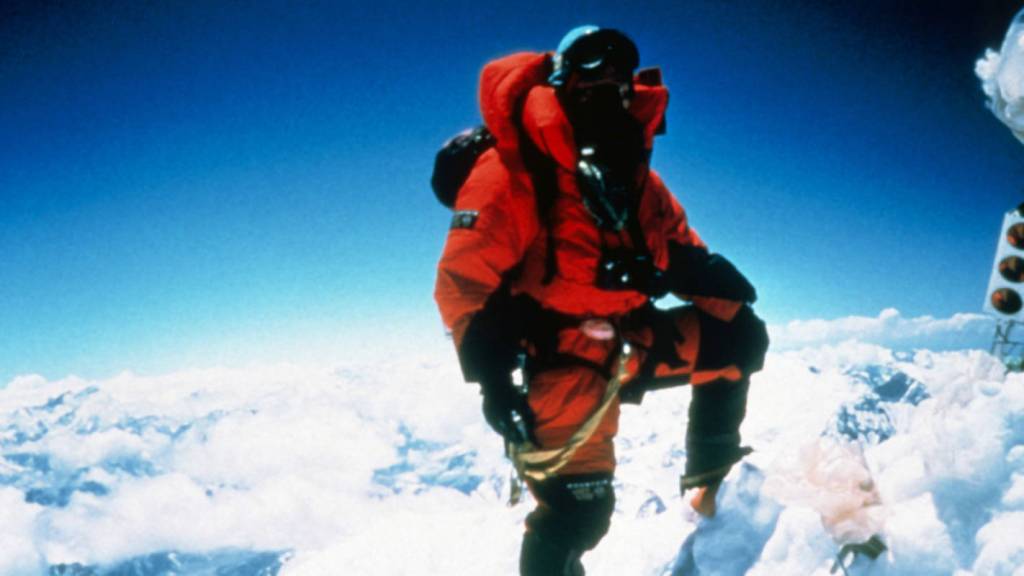 One such subject is Jamling Tenzing Norgay. In 1953, his father, Tenzing Norgay, became one of the first people to climb Everest. Watching Jamling's journey of literally following in his father's footsteps makes for one of the more interesting narratives of the movie. Narrated by a pre-Taken Liam Neeson, the movie acts like a 'how-to' of mountain climbing as the camera doesn't spare any detail when it comes to the preparation of ascending to unworldly heights. Oxygen tanks are filled and chess is played while acclimatising. Be warned: watching point-of-view footage of climbers/crazy people spin down a rope on the side of a mountain or crossing over a deadly gap via a horizontal ladder will make even the strongest stomach flip faster than Michael Cohen under an FBI investigation. Getting dizzy at the movies is half the point of going to see an IMAX film so don't let this be catergorised as a detraction. Think how proud Mr. Neeson would be to see so many people watching this amazing movie 20 years on.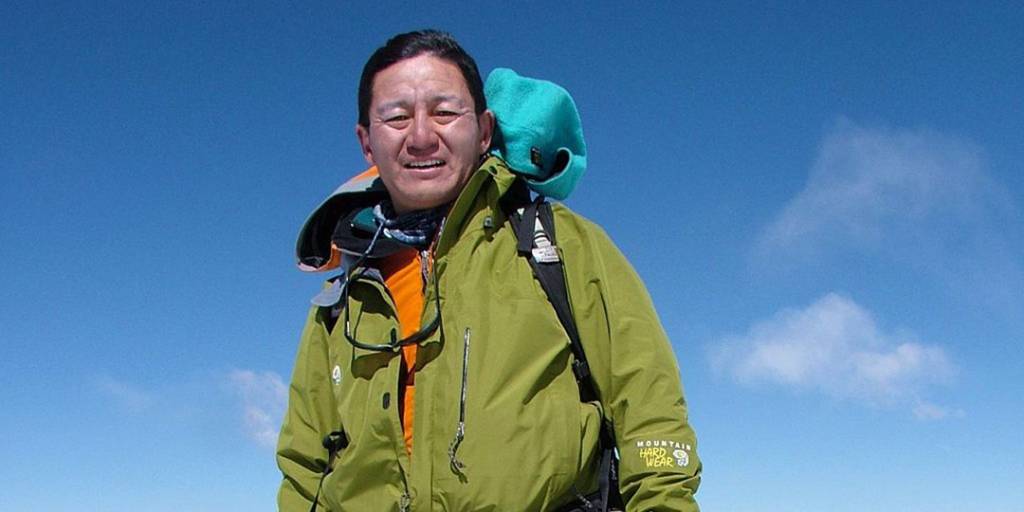 In addition to the beautiful scenes of the snowcapped Himalayas, we are also treated to a romanticised version of Kathmandu in the mid-1990s before the country's booming tourism industry rocketed and prior to 2015's devastating earthquakes. What many documentaries about Mount Everest fail to do is present a balanced story that doesn't just focus on the mostly western tourists attempting to climb the world's tallest mountain. For the most part, co-directors Breashears and Greg MacGillivray present a story that shows us triumphs, such as Araceli Segarra's story of becoming the first Spanish woman to make it to the top. They also educate audiences about the unsung Sherpa culture. Though Jennifer Peedom's Sherpa documentary paints a more specific picture of the under-represented culture and people.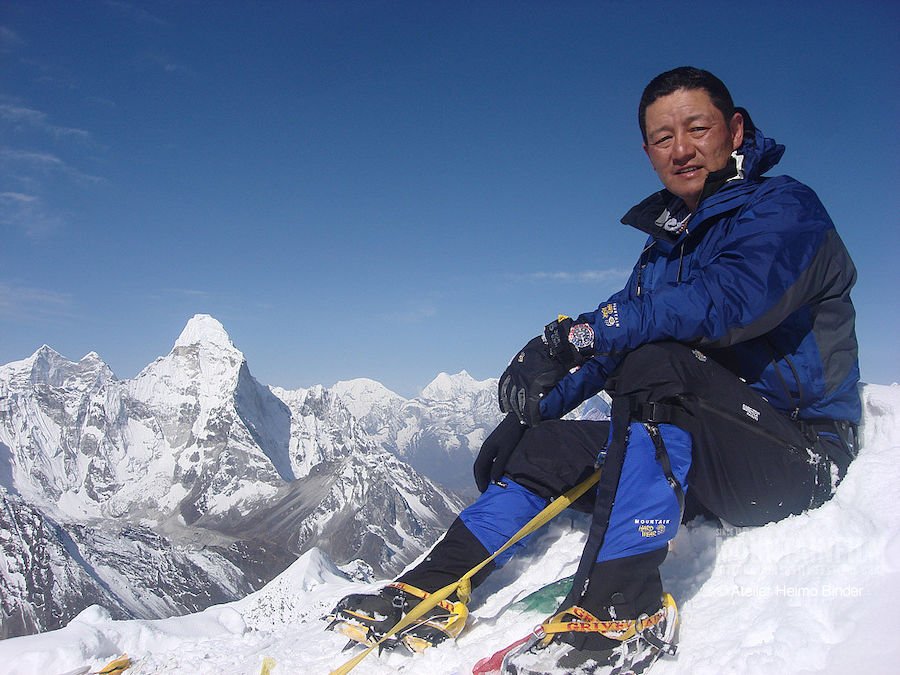 What might be more amazing than the big beautiful images of these incredible mountains are the testimonies from the climbers, whose attitudes prove that they are definitely cut from a different cloth than the rest of us. Hearing Beck Weathers, an amateur climber who spent a night alone lost on the freezing cold mountain, tell his story of survival is enough of a tale to carry the movie. The real tearjerker comes in when Norgay's journey and motivations are revealed. What could have been a movie just about the geography and hardships of climbing the world's tallest mountain instead focuses on the specifics of each climbers' motivations and ambitions. This ensures the storytelling is striking and proves that the movie and the people involved were ahead of their time.
Summary: It's the inclusion of human storytelling that sets Everest apart from other documentaries.