Games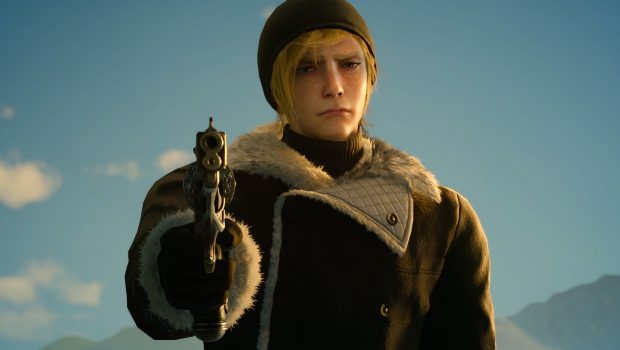 Published on June 14th, 2017 | by Admin
EVER-EXPANDING UNIVERSE OF FINAL FANTASY XV SHOWCASED IN NEW E3 TRAILER
FINAL FANTASY XV Reaches New Heights Stepping into the Realms of Virtual Reality, Mobile, Next Level Experiences and More 
SYDNEY, 14th June 2017 –  With last year's release of a full-scale CG movie and an original anime series, the FINAL FANTASY® XV universe continues to expand its universe with stunning new reveals at this week's Electronic Entertainment Expo (E3). The latest projects from the universe include:
FINAL FANTASY XV main game:
Support of next level hardware including Xbox One X, first showcased at this year's Xbox E3 2017 Briefing. FINAL FANTASY XV also supports PlayStation®4 Pro.
"FINAL FANTASY XV: EPISODE PROMPTO" DLC, where players can experience an all-new episode playing as Prompto on June 27. Future DLC episodes include "FINAL FANTASY XV: EPISODE IGNIS" and "Multiplayer Expansion: Comrades."
Free Updates and New Content, including the "Regalia Type-D" update, planned for release on 27th This new update gives the player greater freedom to drive the Regalia off-road through various environments.
New Projects:
MONSTER OF THE DEEP: FINAL FANTASY XV, a new fishing action PlayStation®VR game unveiled at the PlayStation E3 Media Showcase and set to release this September. The new trailer for this game can be viewed on YouTube: https://youtu.be/RAE9u8VkPu8
KING'S KNIGHT –Wrath of the Dark Dragon–, a new action RPG mobile game featuring a completely new story and world with multiplayer support for up to four players. This app will be available in 2017 for iOS and Android devices.
FINAL FANTASY XV is available now worldwide for the Xbox One and PlayStation®4 system. For more information on FINAL FANTASY XV, visit: http://www.finalfantasyxv.com/