Games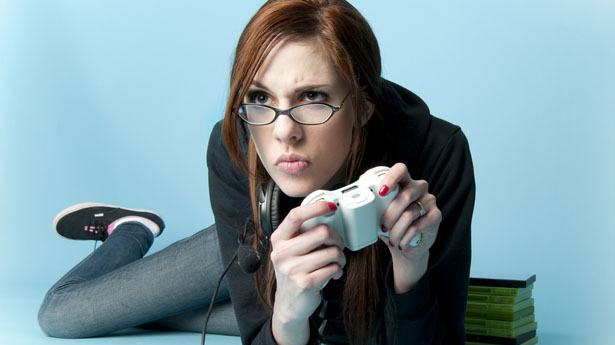 Published on February 26th, 2015 | by Admin
Eventbrite eSports Study Reveals the Impact of Live Events on Gamer Play and Spending Behaviour
Global survey of video game enthusiasts found seventy-eight per cent of eSports event attendees likely to purchase in-game content post-event
February 26, 2015 Melbourne, Australia – Eventbrite, the global ticketing and events marketplace, today released a new study that illuminates the influence of live events on gamers' play and spending behaviour. Recognising the incredible growth and high demand for live gaming tournaments and competitions, Eventbrite surveyed more than 1,500 video game enthusiasts worldwide who attended live eSports events, live gaming tournaments and gatherings, on the Eventbrite platform from 2013 – 2014 to explore their motivations and behaviours. The study, "The eSports Effect: Gamers and the Influence of Live Events," provides new and valuable insights around a cultural shift in the gaming industry to developers, major game publishers, and other event organisers seeking to further capitalise on this lucrative and growing trend. Key findings include:
Live Events Facilitate Purchases and Play
Nearly half (47%) of respondents said that after attending an eSports event, they are more likely to purchase new content related to the game played, and 78% of all event participants indicated that they're likely to purchase in-game content within a week of attending an event. Thirty-eight per cent also said they are likely to purchase products and services they saw being used or showcased at an eSports tournament. Three-quarters (74%) of gamers who attend an eSports event play more frequently online after watching in person, which may be the result of an uptick of in-game purchases.
Community Mentality Drives Attendance
When it comes to motivation for attending eSports events, 81% said they attend in order to feel like a part of the community and 61% are looking to connect with friends they usually interact with only online. Gamers also enjoy simply being a part of the atmosphere. Sixty-six per cent said that attending a live eSports event gives them another way to experience games, with many commenting that the big sights, sounds, screens, and stage are all compelling reasons to see it live.
Gamers Want More Events, More Often, and In More Places
While 38% of respondents said they are willing to travel to another country or continent for an eSports tournament, large events and tournaments aren't the only types of live gaming events in demand by players. Fifty-four per cent of respondents said they also attend LAN parties, local gatherings of gamers, and local area meetups. ESports event attendees also attend other types of events : 72% said they attend fandom events, with the most popular besides gaming conventions being comic (65%), anime (38%), sci-fi (27%), and specialty/niche interest (25%) cons.
The study also uncovered insights around a common industry question; beyond fandom events, eSports enthusiasts do in fact also enjoy traditional sports. Over half of survey respondents (54%) indicate that they also watch traditional sports, and, of those, 10% watch an average of ten or more hours of traditional sports per week.
How Event Organisers Can Increase the Impact of Events
When asked what might make eSports events even more engaging, 43% of attendees surveyed said they want ticketed access to pro-player team meet and greets. Other suggestions included adding reserved seating to guarantee the opportunity to sit up close, next to the action.
"Live events have the power to increase engagement and drive consumer spending behaviour, and that is exactly what we're seeing in the gaming community with eSports tournaments and competitions," said Christine Bohle, head of consumer partnerships for Eventbrite. "Gamers will always connect with each other online, but there is absolutely no substitute for being at a live event, surrounded by other fans who share your passions, interests and the thrill of seeing players and teams perform at the highest level."
The study confirmed that eSports event attendees are predominantly male (82%) and nearly half are college students. These live event-goers are already highly invested in gaming: two-thirds (67%) game for more than three hours a day, and more than one-third (38%) watch over ten hours of game play each week.
For more details, please visit the Eventbrite Academy, a resource for event organisers with webinars, whitepapers, and industry insights for events of any kind.
About Eventbrite
Eventbrite is a global marketplace for live experiences that allows people to find and create events. With the Eventbrite platform, event organisers can plan, promote and sell tickets to events of all kinds – from small photography and yoga classes to large scale concerts and festivals with tens of thousands of attendees. Since 2006, the platform has processed over 200 million tickets and registrations worldwide, and in 2014 alone, Eventbrite processed $1.5 billion in gross ticket sales for attendees in more than 180 countries. Eventbrite's investors include Tiger Global, Sequoia Capital, T. Rowe Price, DAG Ventures, and Tenaya Capital. Learn more at www.eventbrite.com
Global Survey Findings – esports
RESULTS FILTERED BY THOSE WHO ATTENDED A LIVE ESPORTS TOURNAMENT, EVER
Motivation for attending:
Top three reasons:

81% said they go because they want to be part of the gaming community
80% said they go because want to watch their favourite esports players and teams
61% said they go because they want to connect with friends they play with and met online

Other insights:

42% say they go to play with interactive stuff featured at the event
41% say they go to buy exclusive gear that they can't get anywhere else
More about attending:
70% say they would attend a live sports events to feel like they are part of the community
35% say they would attend a live sports events to get exposure to new brands and equipment
Interests & participation:
41% don't have an interest in playing live at a eSports tournaments
Nearly 14% say they want to play but they haven't qualified yet
Fan behaviour before, during and after live events:
After attending a eSports event:
74% are more likely to play the game more frequently

86% say they feel more enthusiasm for the game overall
Nearly 30% played more frequently because they bought new content after attending a live event

47% say they are likely to purchase new content related to a game (VALUE TO PUBLISHERS/DEVELOPERS)
25% say they are likely to buy new gear (VALUE TO SPONSORS/PUBLISHERS)
64% say they are likely to follow a player or team they saw participate (VALUE TO SPONSORS)
Opportunities for monetization:
78% of gamers who attended a live esports events are likely to spend money on in-game content in a week; 17% very likely
People who attend live esports events are spending less than $20 USD/EUROS; More than 25% spend up to $49 USD / EURO in a given month
46% are likely to buy products or services from a brand; 80% if you include those who said "somewhat likely"
41% are willing to spend $49 or less USD / EUROS on a ticket to a live eSports event
Travel:
39% said they are willing to travel to another country or continent to attend a live esports events
Feedback to Organisers:
67% say they want more events, more events
40% say offer live events outside major cities
31% suggest that you incorporate music artist performances
35% say they want ticketed access to pro-player teams meets and greets
Demographics:
85% male; 15% female
70% are between 18 and 29; 5% are over 40%
More than 45% are college students

Most popular majors are computer science, engineering
58% say they watch only 1 – 4 hours per week of traditional sports

62% watch more than 5 hours of video game play per week.
Gamer Profile:
Hours Played: Over 50% play games more than 3 hours per day
Hours Watched: Over 53% watch live streaming of game play more than 5 hour per week; 32% watch live streaming of game play 10 or more hours per week or more than 1 hour per day

Note: of people who attend live esports events, 62% watch live streaming of game play more than 5 hour per week; 38% watch live streaming of game play 10 or more hours per week or more than 1 hour per day
Methodology: 
Sent the survey to a random sample of over 40,000 attendees worldwide of gaming events that were ticketed on the Eventbrite platform from 2013 – 2014
Survey received over 1500 respondents worldwide
Gaming events were based on event categorization and key words such as video gaming, League of Legends, Starcraft, etc
The survey was sent in January 2014.