Events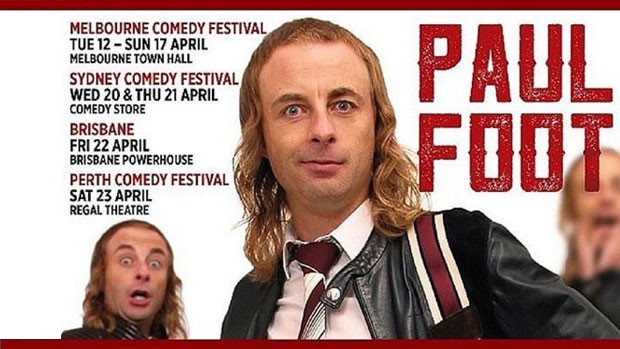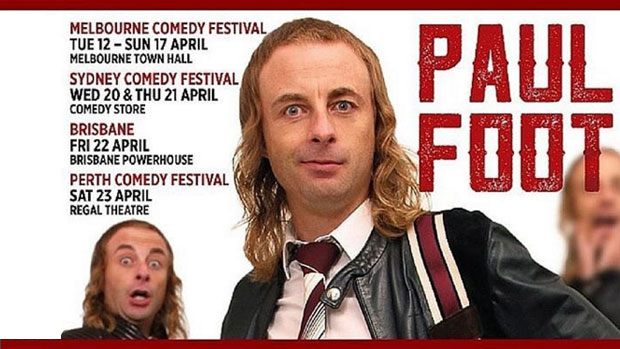 Published on April 12th, 2016 | by admin
An Evening with Paul Foot Review (MICF 2016)
Summary: An Evening with Paul Foot once again delivers a jam packed comedy extraganza
Welcome to one of the most colourful, enjoyable and hilarious evenings of the 2016 Melbourne International Comedy Festival with the extraordinarily talented and clever comedic wordsmith Paul Foot. So what exactly is An Evening with Paul Foot all about? Unfortunately explaining his show is a little difficult to explain as this quirky comedian engages with the audience at the Melbourne Town Hall as all sorts of amusing and sidesplitting tales plus "disturbances" come out of the mind of this talented British comedian. However I can tell you that An Evening with Paul Foot is the best bits from his Australian shows over the last five years so if you have never seen him before, then this is a must see show! Even if you're a fan, it's still worth every penny of the admission price!
So as Paul walks out on stage (apparently he has to come through a disused ladies toilet), the anticipation of the crowd is electric and I'm guessing that most of them (myself included) are from "The Guild of Paul Foot Connoisseurs" who love his strange and twisted humour that will have you laughing, crying and perhaps even gasping in horror of the hilarity that he unleashes on the audience. Then you have his disturbances which are according to Paul are funny thoughts that come into his head like "Horse Jesus". So when Paul receives one of these disturbances, he writes it down and draws a picture to accompany it which eventually become part of his live show. These disturbances are also available to purchase at the end of the show which make an awesome keepsake!
So let's talk about the highlights of the night! Dressed to impress with his classic Paul Foot haircut-mullet, Paul teases the audience behind the scenes as he introduces his show for 2016. Several minutes later Paul appears and notes that the show has not started, adding that the introduction in Tasmania went for 36 minutes. As he preps the audience for the main course, Paul is a master at interacting with the audience and chooses Fraser for his Penny sketch. Putting on some glitzy glasses, he is transformed into Penny, a bisexual woman who becomes offended by the question posed by audience member Fraser which also involves some dry humping and perhaps an orgasm as the audience breaks into hysterics.
Moving along, Paul unleashes more disturbances from his mind that include tipping mount Everest into the deepest ocean as those seeking something in their lives receive a rude awakening that he dubs the Dahlia Kama. He also discusses a very unlucky sex worker whose clumsiness finds herself in a wedding salad. He also vows a pledge to Australia which goes horribly wrong when his horse game goes awry much to the amusement of the audience. Add in Pearce Bronson's Cockeral sanctuary, the merging of Poland and Russia plus his whacky movements and Paul definitely delivers again at the Melbourne International Comedy Festival with laughs, entertainment and so much more!
Final Thoughts?
So as the 2016 Melbourne International Comedy Festival comes to a close (insert sad face), Paul Foot once again proves to be a diamond of the festival as his unusual comedy routine not only draws you into his amazing world but allows you to forget about all the worries of the world as you laugh out loud with the entire audience. Paul is currently performing at the Melbourne Town Hall (Lower Town Hall) from April 12 to 17 and once again comes highly recommended to all lovers of fine comedy! So what are you waiting for, go out and see this man now!
For more information, please visit http://www.comedyfestival.com.au/2016/season/shows/an-evening-with-mr-paul-foot-paul-foot and for more laughs, check out http://www.paulfoot.tv/ & https://twitter.com/paulfoot