Games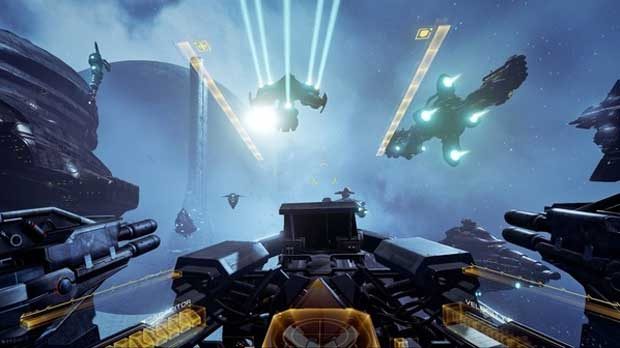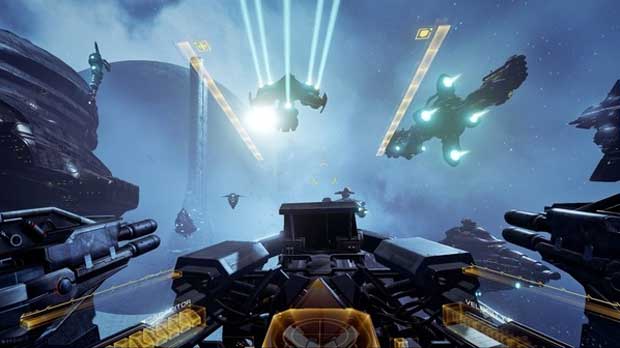 Published on February 18th, 2017 | by Admin
EVE: Valkyrie's New 'Wormholes' Update Available Now
Fourth Free Update Introduces New Gameplay with Wormholes Mode, Ranked Play with Leagues, In-Game UI Improvements and Support for Thrustmaster T.Flight HOTAS 4 on PS4

Today, CCP Games launches the Wormholes update for EVE: Valkyrie – the acclaimed virtual reality space combat shooter set in the universe of EVE – on HTC Vive, PlayStation®VR and Oculus Rift. Wormholes is the fourth major free update for EVE: Valkyrie and introduces a whole new way to play the game.
A video exploring the Wormholes update and its unique features can be found here: Wormholes Update Trailer
Central to this update is the new and exotic Wormhole game mode. Each weekend, a new wormhole will open and inside, players will find unique gameplay opportunities that challenge everything they know about being a Valkyrie pilot. From mined control points to Supermissiles and beyond, the combinations are endless. You can find full details about Wormholes in this developer blog: Introducing Wormhole Events
In addition, players will now be able to dive into the new Leagues alpha feature, in which players will earn points toward League status by playing competitive multiplayer matches. All players will begin at Emerald and the best will progress to Sapphire, Ruby, and ultimately Diamond, where the brightest stars sit in a league of their own. For more information about this first iteration of Leagues, read this blog from Lead Game Designer Andrew Willans: Welcome to the Next Innovation: The Valkyrie League
The Wormholes update also brings support for the Thrustmaster T.Flight HOTAS 4 joystick on PlayStation 4, improvements to Com Alerts and Pilot Training modules based on feedback from the community, plus whole range of other enhancements. The full list of refinements can be found on the EVE: Valkyrie website here: Wormholes Update: All the Details
Further substantial updates are also in development for all Valkyrie pilots to enjoy. For more information about EVE: Valkyrie, visit http://www.evevalkyrie.com/.