Events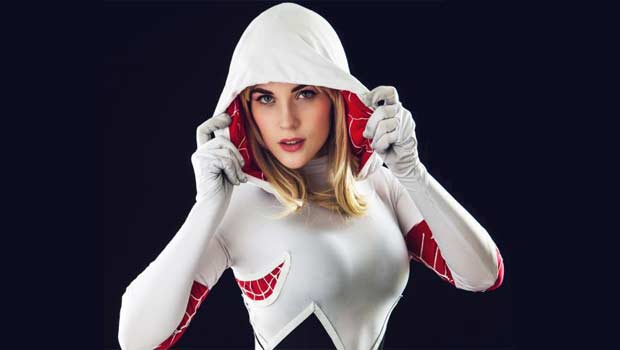 Published on March 15th, 2016 | by admin
Eve Beauregard & Nich 'Nichboy' Richardson Join BONUS STAGE
Australia's ONLY monthly live gaming talk show* is back again this March 30th! Returning as a guest after her debut at the RTX Australia After Hours Show, is cosplay extraordinaire Eve Beauregard! And making his Bonus Stage debut is host of Good Game Pocket, Nich 'Nichboy' Richardson.
'Bonus Stage' is a live, talk show just for gamers. Hosts Carlo Ritchie (The Bear Pack), Ben O'Brien (Big Head Mode) & Rae Johnston (Gizmodo Australia) will be joined onstage by a variety of special guests from the world of comedy, television, and most importantly, video games. There'll be sketches, Cosplay, gaming, appearances from REAL video game characters, and our resident musical masterminds, Benny Davis and the Triforce (The Axis of Awesome)!
And after the curtain falls, the games keep going. We'll have a collection of classic Nintendo games, local Indie games, board games & cards for the audience to enjoy alongside a few drinks, while the game tunes keep playing! *As far as we know…
Featuring
Eve Beauregard (Cosplayer, Hammerfall Publishing)
Nich 'Nichboy' Richardson (Good Game TV) Fran Middleton (Bonus Stage)
Also including playable Indie Games 'Dungeon League' (Christopher Yabsley) Wildfire (Sneaky Bastards) & Mallow Drops (Gritfish)
Need a more detailed Big Head Mode walkthrough? We have a newly unboxed promo vid and a YouTube Channel full of sketches, including A Tale of Two Indies & EB Games Training Video, both of which were featured on Kotaku. BHM are also part of the Insert Coin Network, an Australian comedy website just for gamers!
"Seriously, this team is world class. Someone give them a TV show or something." – Mark Serrels, Kotaku Australia
"I laughed so hard that I had a mild asthma attack" – ★★★★★, The Brag
WHERE: Giant Dwarf Theatre, 199 Cleveland St, Redfern, Sydney
WHEN: Wednesday 30th March, 7pm
Tickets: http://giantdwarf.com.au/events/bonus-stage/