Books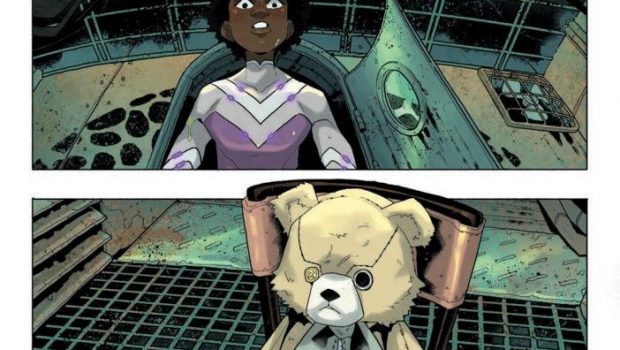 Published on March 6th, 2022 | by Tim Chuma
Eve (2021) Review
Summary: This is a grim read but there is some hope in the story even after the end of the world.
A post climate change and post pandemic story where humanity is already "lost" but there is hope in a form of a young girl named Eve and her robot helper called Wexler who have been given a mission to help heal the earth by planting specially bred mangroves. While Eve remembers a life with her father, things are not all they seem and she is not as alone as she seems.
This edition collects all five volumes of this story so you don't have to wait for the next issue and can sit and read the entire story in one sitting if you want to.
I did enjoy the setting as it does give hope for things continuing even after a huge disaster such as a pandemic which everyone has been through now and also climate change which we have not gotten through yet.
There have been quite a few post-pandemic stories over the past couple of years in a long form format and things have changed in the real world to the point that a lot of people do not want to go back to like it was before. This story also shows what happens when you can't change things back.
I would not really say this one is recommended for younger readers due to some of the concepts in the story but maybe older teenagers would get into it.
I have already recommended to people I know are interested in climate change related stories and would have a look at it at least if you were into that area.
Book details:
Writer: Victor LaValle
Artist: Jo Mi-Gyeong
Cover Artist: Ario Anindito
Publisher: Boom! Studios
Format: Soft cover, colour, 148 pages