PC Games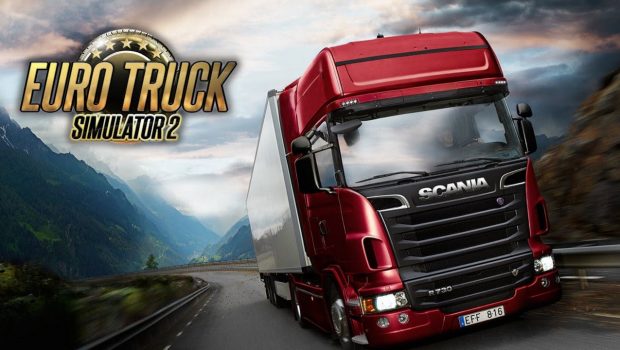 Published on December 17th, 2016 | by Chris O'Connor
Eurotruck Simulator Viva La France DLC PC Game Review
Summary: Flick through the European radio streams and truck on through the night.
For the most part my trucking has been restricted to the North American Continent… but recently with the release of the Viva La France DLC for Eurotruck Simluator 2 I was given the opportunity to brush up on my French and convoy through the Parisian night!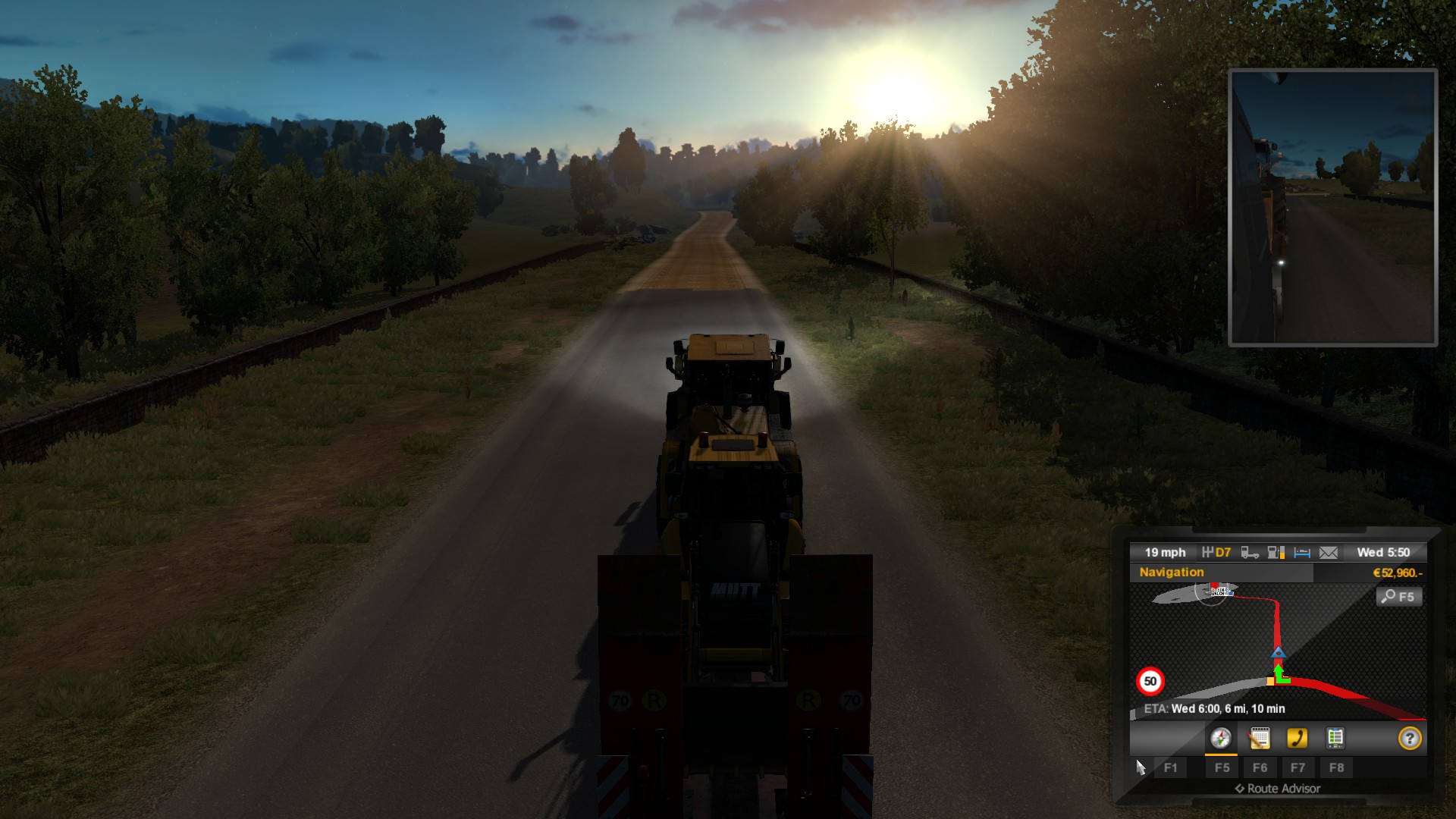 Ok so I'm overdoing it a bit there… but it is nice to drive through some provincial landscapes. If you've played American Truck Simulator (which was released after Eurotruck Simluator 2) you will be very familiar with the controls… however… the main caveat is in regards to which side of the road to drive on. The trucks on offer range from left hand side to right hand side and it will be important to pay attention to which way people are driving where you are. As with my first foray into the truck sim world… it can take a bit of getting used to… not the overall driving, that's pretty straight forward… but the reversing, that will test you (to begin with). After a few multipoint parking efforts it does get easier and before long you will be swinging your big rig around and putting it in place in no time.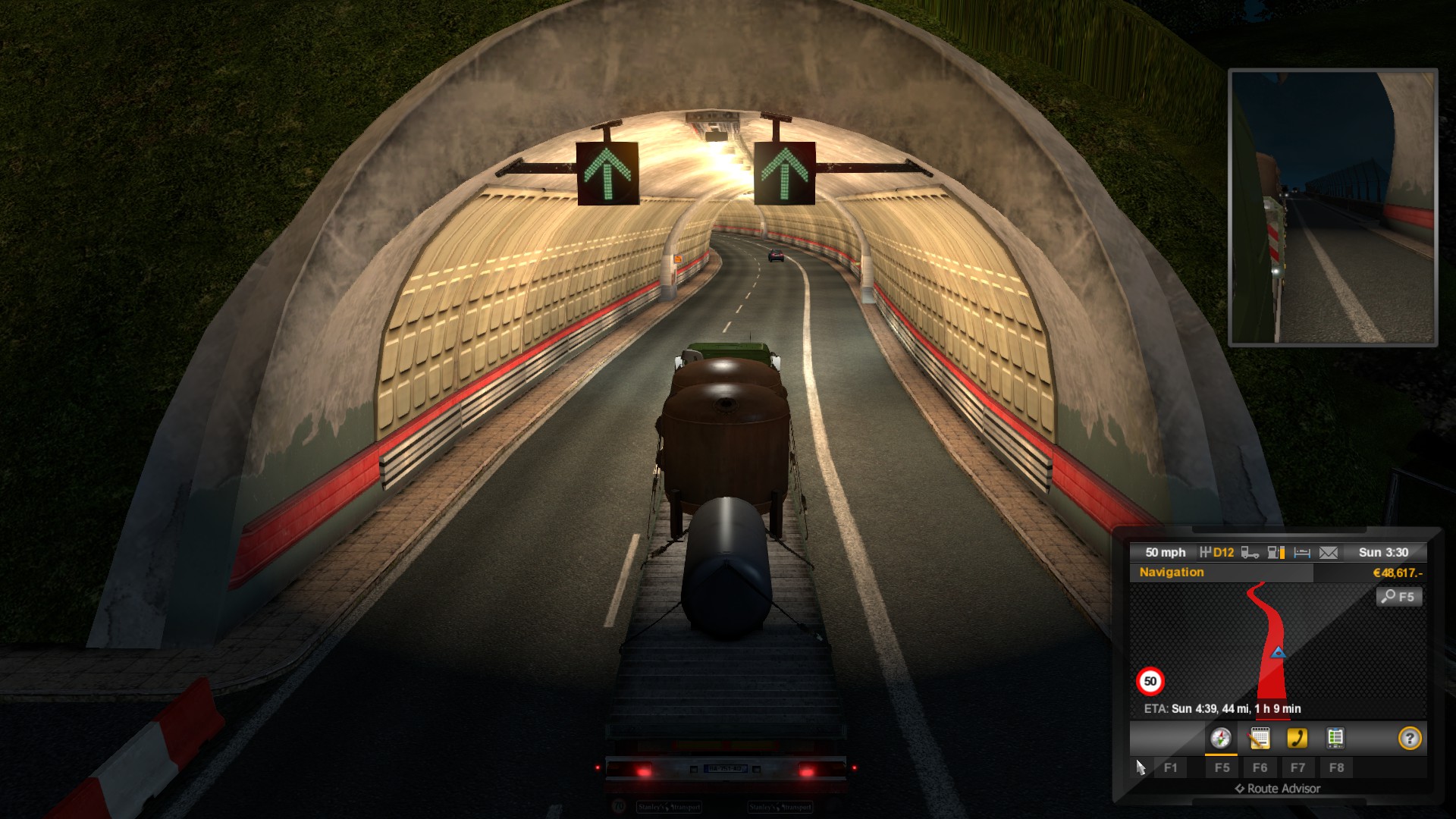 The sim itself is quite solid… it's ridiculous how pleasant it can be to get out on the open road with your cargo behind you and just drive. But what really makes it great fun is the radio stations. As with previous iterations you can chose to put your own music in the game and have that as your radio mix… or (and really why do anything else?) you can switch between the preinstalled streaming radio stations. That means that as you are driving along you can flick over to a radio station that actually comes from the area you are driving through, switch again and you may have the next country over blaring over your airwaves. I even came across one that was playing some music from Star Wars so that was quite interesting to drive a truck to.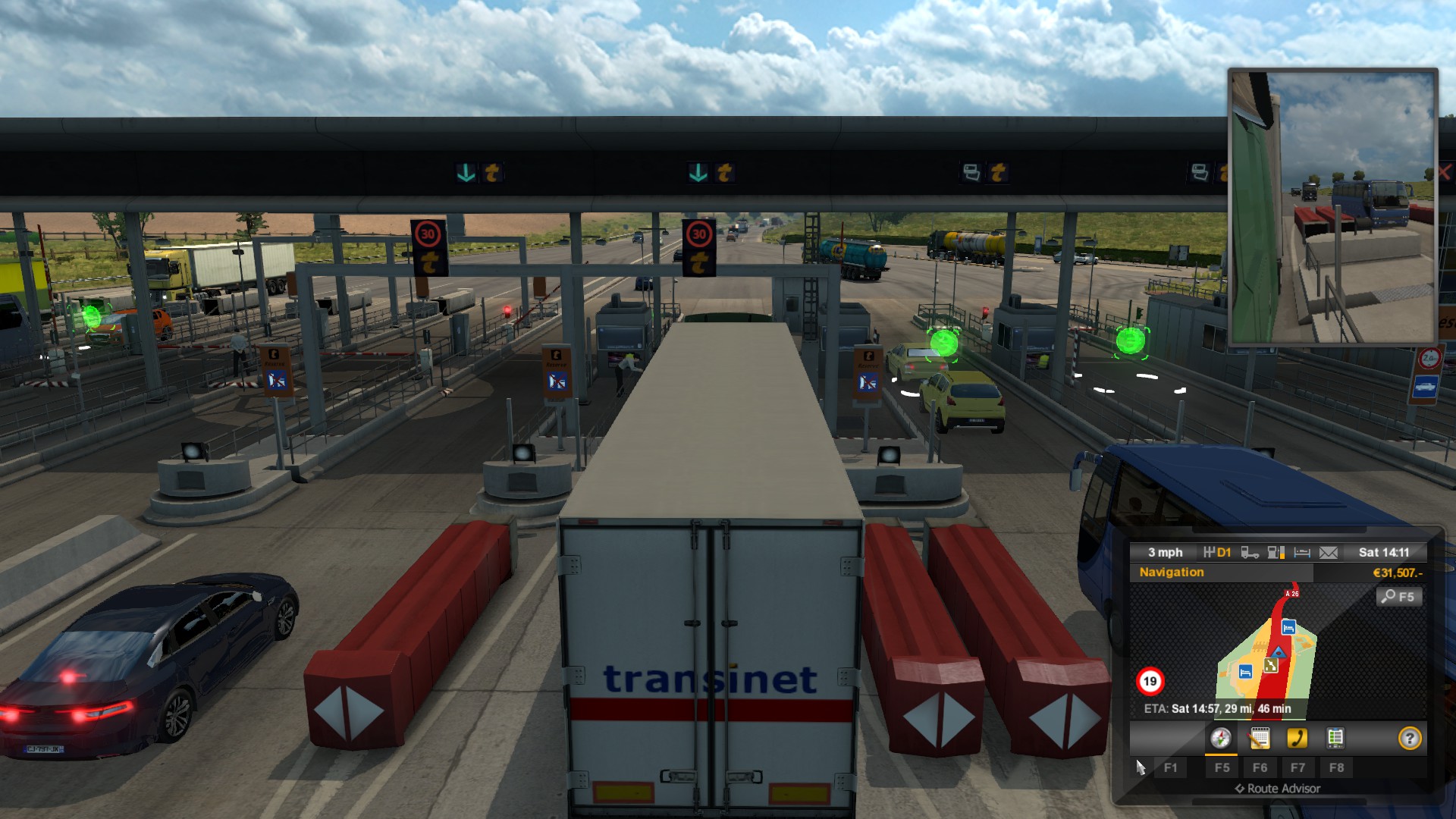 The underlying goals of building your trucking industry remain as well… this time on my play through I opted to hold off getting a loan until I could really make a decent investment… a few runs across the many miles of Europe and I had enough to borrow a small fortune… expanded my garage, bought two trucks and hired drivers… now as I potter around on contract work my two drivers periodically feed money into my account… it feels far more successful to have that sort of empire beneath you… before long you will find yourself expanding your garage again, adding more trucks, more drivers and then expanding where you have your garages. Then it's up to you what you want to do… do you still want to take to the road and deliver people's items… or do you want to sit back and let your drivers do the hard work for you while you go out in your Truck and just enjoy the countryside?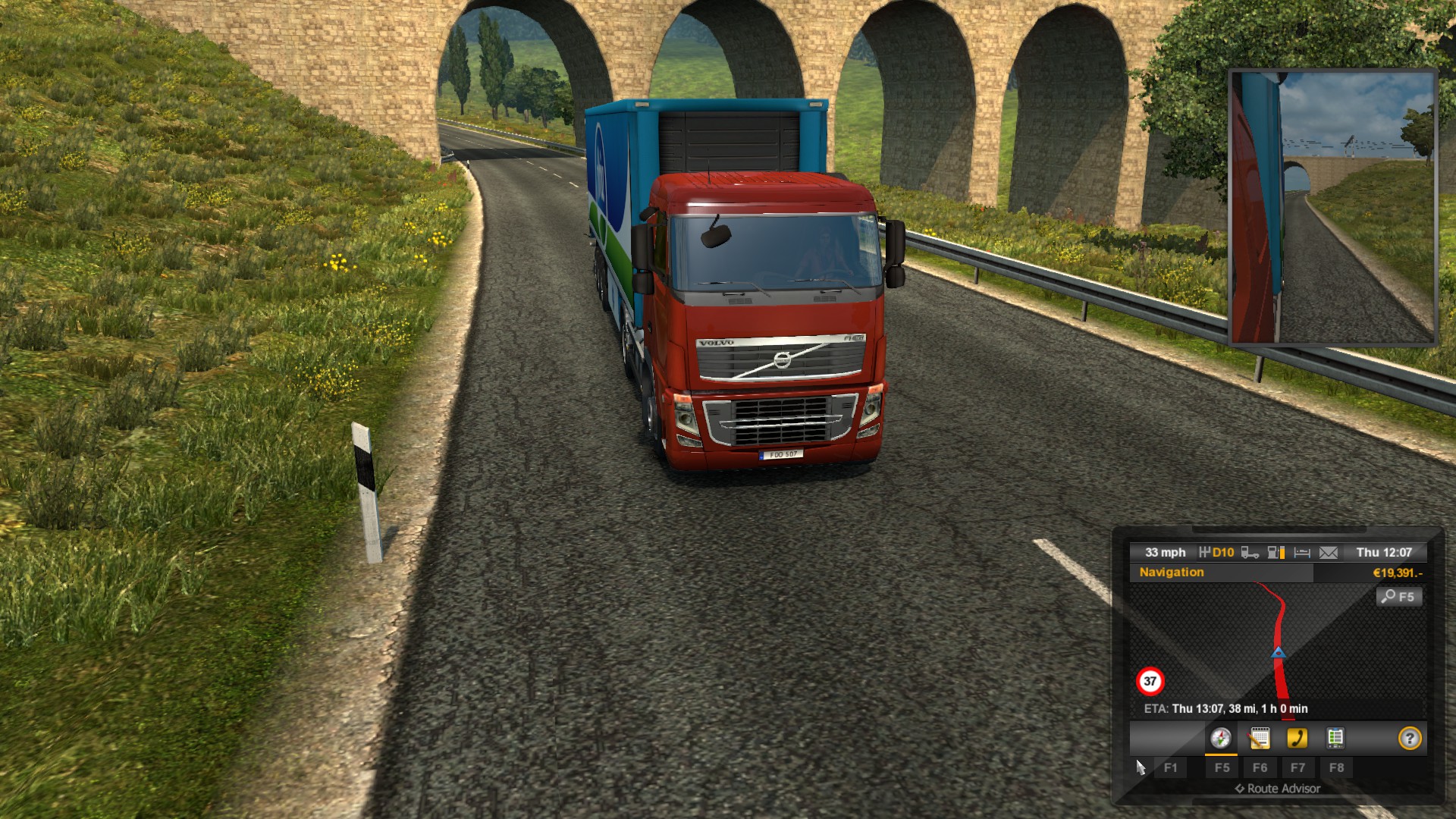 So get your truckers cap on… pull yourself into the cabin and blow your air horn because Viva La France!