Comics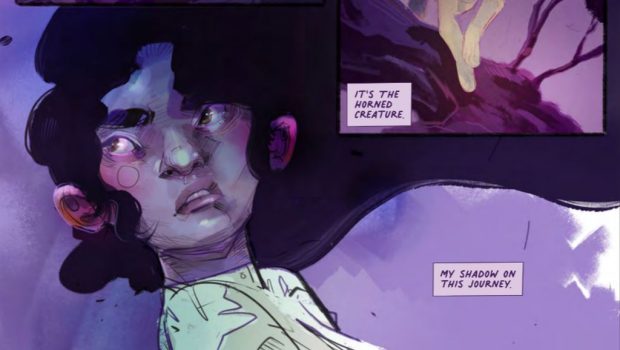 Published on March 23rd, 2023 | by Tim Chuma
Etheres Review (2023)
Summary: A more of a high-concept work suited people who like these sorts of artistic works.
Following her passing, Valerie finds herself in the realm of Etheres where souls go when they don't belong anywhere else. She is accompanied by the Creature who taunts her and also guides her journey.
This one came out of the blue and I have not heard of the author before who is from Syria and wanted to express his experience in the war and how the constant threat of death has changed the way he views life and hat comes after it.
Seems to be a lot more high-concept than the usual comic fare and this one may be more suited to people who want to read something more high-brow and have to think about it afterwards.
There is a story but it is presented in prose and only really lightly guides the story. It is certainly not the only time this has been done but I have not seen it done recently and not in any of the more mainstream titles.
I would recommend this one if you want to have a look at something different and one that you can just read and not have to follow a long series. It is sure to get a lot of awards when it comes out from what I have seen discussed about it online.
Comic details:
Writer: Anas Abdulhak
Artist: Dennis Menheere
Publisher: Source Point Press
Published: 22nd March 2023