Comics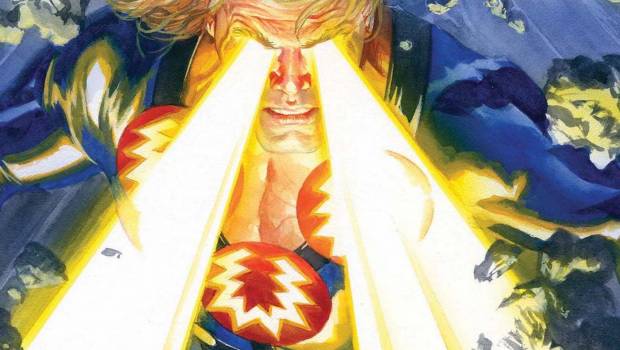 Published on January 7th, 2021 | by Chrys Terlizzi
Eternals #1 Review
Summary: Eternals #1 opens up what promises to be a surprisingly funny, yet epic, mystery.
Whether you're intimately familiar with each of the 100 Eternals and their 100 Deviant counterparts or you've only heard of these characters because of the upcoming big-budget MCU film, you'll be sure to enjoy Eternals #1. Writer Kieron Gillen seems keenly aware that the Eternals are one of Marvel's lesser-known properties and he constructs the issue so that any new reader can get to know them fairly easily. At the same time, the issue doesn't feel overly expository and moves at a brisk pace. Gillen, despite the expansive, dense world he's exploring, manages to inject quite a bit of humor throughout the issue. This works as a sort of comedic relief that gives the reader a chance to breathe while the world is built around them. It also doesn't hurt that Gillen uses some well-known Marvel mainstays to anchor the story. Also, without giving it away, the last page reveal will have you eagerly waiting to know more.
The art team does an excellent job in rendering the book in a way which is worthy of the god-like Eternals. Letterer and designer Clayton Cowles' work helps to make the vast array of characters and locations easy to follow. The reader, who may or may not be familiar with the different tones and voices of the characters yet, is frequently presented with unique word balloon designs to make it clear who is speaking at any given time. The Hickman-esque design pages also do a great deal to present the world in a streamlined manner. Ribić and Wilson give us art which is strongly reminiscent of their respective runs on Thor. When you imagine comic book art befitting these immortal, god-like beings, Ribić's work is exactly what comes to mind. The locations and characters in the issue all feel consequential, and most of the credit for that goes to the art team.
Final Thoughts: 
Gillen skillfully tells his tale, allowing it to serve as an open invitation for Eternals experts and newcomers alike. Ribić, Wilson, and Cowles give the art a necessary epic feel suitable for the Eternals.   
Score: 4/5 stars
Credits: 
Writer: Kieron Gillen
Artist: Esad Ribić
Color Artist: Matthew Wilson
Letterer & Designer: Clayton Cowles