Events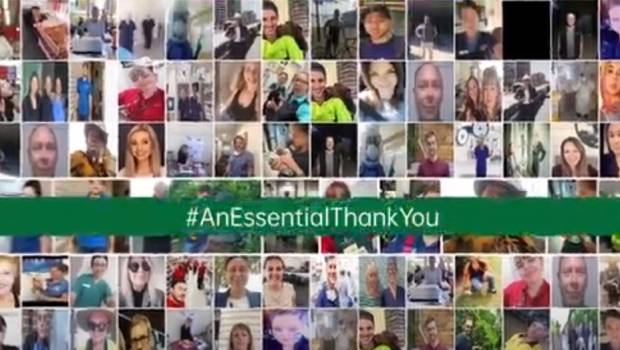 Published on May 19th, 2020 | by Adrian Gunning
Essential Workers Recognised on the Southern Hemisphere's Largest Billboard
As of this morning, the Southern Hemisphere's largest billboard dons new artwork – a "thank you" homage in a mosaic design, comprising hundreds of submitted photos from reallife essential Aussie workers across the country.
The billboard is located on Sydney's Anzac Bridge and has been donated by smartphone brand, OPPO to recognise and give back to those out there on the front line helping to keep Australia on its feet throughout the current pandemic crisis.
In April, OPPO issued a call to arms for all the essential Aussie workers out there keeping our pantries stocked, our sick cared for, our elderly looked after, our rubbish collected, and beyond, to submit a photo for inclusion on the billboard as #AnEssentialThankYou.
"We wanted to do something with the billboard that projected positivity and acknowledged that while so many of us found ourselves facing uncertainty, there was an army of Aussies who put on a brave face and tirelessly worked throughout the global pandemic to help keep our country running and maintain a sense of normality for their communities," said Michael Tran, OPPO Australia's Managing Director.
"We were thrilled to receive hundreds of photos from everyday Australian heroes, including supermarket saviours, healthcare heroes, sanitation workers, educators and all in between. It's important that we recognise the very real and very different plights of all our essential workers," added Tran.
#AnEssentialThankYou can now be seen across Sydney's skyline, where the billboard artwork will remain in place over the coming weeks, as Australia begins to slowly ease out of lockdown restrictions.
The billboard homage is one of the initiatives OPPO have implemented in the wake of the COVID-19 pandemic, alongside profiling essential workers across their social media and donating devices to healthcare and essential organisations.
To find out more and read featured essential worker profiles visit,  www.anessentialthankyou.com or join the conversation on social media by using the hashtag #AnEssentialThankYou.