Games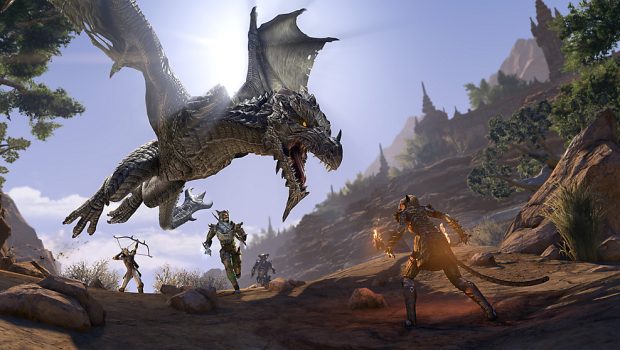 Published on August 27th, 2019 | by Admin
ESO: Scalebreaker Dungeon DLC and Update 23 live on all platforms today
Continuing the Season of the Dragon, The Elder Scrolls Online's first year-long interconnected adventure, the Scalebreaker dungeon DLC and Update 23 will release today, Tuesday 27th August for PlayStation 4 and Xbox One. Update 23, a free update that brings a series of quality-of-life improvements, fixes, and balance changes to the game also releases today. Scalebreaker previously released on PC and Mac on 12th August.
The penultimate update to ESO's Season of the Dragon brings two new dungeons—Moongrave Fane and Lair of Maarselok—that explore the aftermath of the Elsweyr Chapter and the consequences of the emergence of Dragons from the Halls of Colossus.
Scalebreaker Dungeon DLC: Moongrave Fane and Lair of Maarselok
Moongrave Fane – Hidden within a fallen Khajiiti temple, the vampires of the Hollowfang prepare to perform a terrible ritual. Joined by the former Dragonguard Grundwulf, they wish to drain the blood from a captured Dragon! You and your team must fight your way into the fallen ruin and put a stop to their plan before it's too late.
Lair of Maarselok – For centuries, Maarselok slept deep in the mountains between Elsweyr and Grahtwood. However, upon the opening of the Halls of Colossus, this monstrous Dragon has awoken, and now threatens to spread his corruption into the domain of the Wood Elves. Only with the help of the Warlock Carindon and the forest spirit Selene can you defeat this terrifying new Dragon!
Update 23: quality-of-life improvements, fixes, and balance changes
Multi-crafting
Multi-bidding for Guild Trader locations
Undaunted Keys and rewards update
Ald Carac and Istirus Outpost update