Games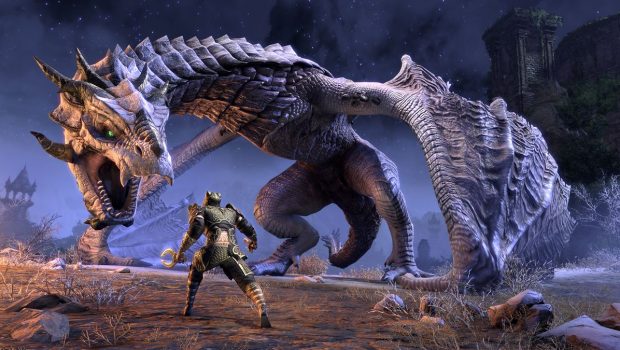 Published on June 5th, 2019 | by Admin
ESO: Elsweyr Out Now | Massive New Chapter Available Now for Xbox One, PlayStation 4, PC, Mac
Elsweyr, one of Tamriel's most ancient and unknown lands, is under attack from every direction, as ZeniMax Online Studios opens the doors on The Elder Scrolls Online's latest Chapter. Players can wield the power of the Necromancer against Elsweyr's invading dragons and Imperial armies in The Elder Scrolls Online: Elsweyr, available now for PlayStation 4, Xbox One, PC, and Mac.
An All New Class – Necromancer
With the Necromancer, death itself is a weapon. This dark, mysterious new class – the game's newest since 2017'sMorrowind Chapter – allows players to command the dead and cast powerful spells to overcome their foes and bolster defenses. The Black Arts at your fingertips, manipulate the flesh of involuntary souls to take on those that stand in your way.
Dragons Wreak Havoc upon Elsweyr in the Season of the Dragon
Dragons have returned to Tamriel in the Season of the Dragon, a year-long interconnected adventure. Unleashed upon the world by the unwitting Abnur Tharn, the great Kaalgrontiid and his followers stalk from the skies and threaten to burn down the ancestral home of the Khajiit.
Adventure in the Diverse Environments of Elsweyr
In Elsweyr, players will travel across savanna grasslands, scorching deserts, and palatial cities tangling with invading Imperial forces and menacing dragons. The homeland of the Khajiit is rich in life, history, culture, and mythology hours of quests and challenges for new and old players alike.
Existing players can purchase The Elder Scrolls Online: Elsweyr Digital Upgrade for $59.95 AUD while new players can purchase The Elder Scrolls Online: ElsweyrStandard Edition, which includes the base ESO game, as well as the Morrowind and Summerset Chapters, for $89.95 AUD.
The people of Elsweyr need strong heroes, we'll see you there!
For all the details, please visit www.ElderScrollsOnline.com.