Games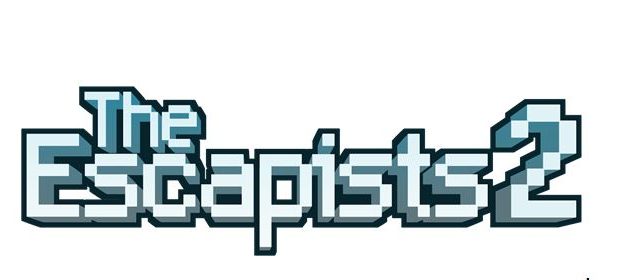 Published on July 25th, 2017 | by Admin
The Escapists 2 Set to Break Out on August 22nd!
Sydney, AUSTRALIA – 25th July 2017 – Award-winning international games label Team17 and developer Mouldy Toof Studios are excited to announce the launch date for The Escapists 2, the follow up to their award-winning prison-escape game.
Launching on the 22nd August for Xbox One and PlayStation 4, The Escapists 2 is available to pre-order from select retailers. Those who pre-order with select retailers will get access to an additional prison, The Glorious Regime!
In this pulse-pounding penitentiary, players will experience the thrill of escaping a hidden compound deep in the jungle. You'll need determination and drive to avoid the unquestioningly devoted guards, constant surveillance, and the Illustrious Leader himself, in your bid for freedom.
The Escapists 2 is the forthcoming sequel to the multi-million selling, award-winning sandbox prison-escape game which will include, in a first for the series, drop in/drop out play for up to four players in both local and online play.
Escaping won't be easy though. You'll have to work around the strict prison schedule and avoid the unwanted attention of guards. Craft weapons and tools found (or stolen) from within the prison, but beware of cell shakedowns. Get a job or perform "favours" for your fellow inmates to purchase vital supplies, all while scouting escape routes.
The Escapists 2 features:
A dedicated tutorial for new players to learn the basics of prison life
10 unique themed prisons to escape from including the frosty Fort Tundra, a train hurtling through the desert, and even a trip to the final frontier!
Play each prison solo or multiplayer with both local and online co-op and versus modes for up to four players
Drop-in, drop-out online multiplayer experience.  Carefully plan and execute an intricate escape from your initial incarceration with your fellow inmates either online or locally, or simply hop into an existing game already in progress to help pull off the final touches of the escape!
A brand-new combat system to make every prison brawl even more bruising
Create your con with over 300 customisations to create your perfect prisoner
New ways to escape!
New items to craft – Build yourself a homemade Taser to knock out guards plus many more! 
The Escapists 2 will launch on the 22nd August for Xbox One and PlayStation 4. Players can pre-order the game from select retailers.
Can't handle the wait for August 22nd? Design your inmate ahead of time with the 'Create-a-Con' avatar creation website. Select from a host of customisations to design your Escapist and then export the results for your social media profile! https://www.theescapists2game.com/