Events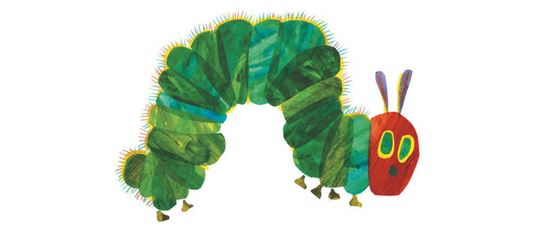 Published on August 6th, 2018 | by Admin
Eric Carle's best-selling book brought to life on stage at Arts Centre Melbourne
One of the most iconic children's books of all time, The Very Hungry Caterpillar emerges off the page and onto the stage in a masterful theatrical experience at Arts Centre Melbourne from 28 November – 2 December as part of a national tour. Audiences are invited to journey through Eric Carle's incredible stories as they come to life on stage in this colourful and captivating show created by Jonathan Rockefeller.
Featuring a menagerie of 75 loveable puppets, the critically-acclaimed production The Very Hungry Caterpillar Show faithfully adapts four of Carle's stories: The Artist Who Painted a Blue Horse, Mister Seahorse, The Very Lonely Firefly and of course, the star of the show – The Very Hungry Caterpillar.
The Very Hungry Caterpillar, by author/illustrator Eric Carle, has delighted generations of readers since it was first published in 1969, selling more than 43 million copies worldwide. Carle's well-known books have captivated readers with his iconic colourful hand-painted tissue paper collage illustrations and distinctively simple stories. Carle's work introduced generations of children to a bigger, brighter world – and to their first experience of reading itself.
A delight for those discovering Carle's stories and for the generations who grew up with his iconic books, this enchanting Australian-made show transports audiences into a version of Carle's world that will excite, educate and entertain. Created by Jonathan Rockefeller, directed by Naomi Edwards and with 75 magical puppets created by New York's Puppet Kitchen.
Creator Jonathan Rockefeller,  co-founder of Rockefeller Productions, is known for his film, theatre, animation, puppetry and television work. The Very Hungry Caterpillar Show has been performed on five continents and received both Drama Desk and Off-Broadway Alliance nominations. Rockefeller became Baz Luhrmann's protégé at 19 after his long campaign of sitting daily in Luhrmann's gutter with the cardboard sign, 'BAZ OR BUST'. Beyond the stage, Rockfeller and Eric Carle Studios teamed up to produce and direct an animated version of 10 Little Rubber Ducks based on Eric Carle's book of the same name and narrated by Bernadette Peters.
Eric Carle said of the show, "I hope the performances will be enjoyed by many and that the colourful characters bring comfort and joy to all who see the stories… it is uplifting to see such beautiful and cheerful works inspired by my characters! I hope my books – and this show – will inspire you and your imagination."
"Beautiful, rhythmic and faithful to the author's works, The Very Hungry Caterpillar is a triumph for first time theatregoers."  Time Out
Arts Centre Melbourne presents
The Very Hungry Caterpillar Show
Created by Jonathan Rockefeller
Based on Eric Carle's books
28 November – 2 December, 2018
Wednesday 28 November: 10am and 12pm
Thursday 29 November: 10am, 12pm, 3pm
Friday 30 November: 10am and 12pm
Saturday 1 December 10am, 12pm, 3pm
Sunday 2 December: 10am and 12pm
*Relaxed performance: Saturday 1 December 10am
Auslan Interpreted Performance: Saturday 1 December 3pm
Arts Centre Melbourne, Playhouse
Book at artscentremelbourne.com.au or 1300 182 183