Hardware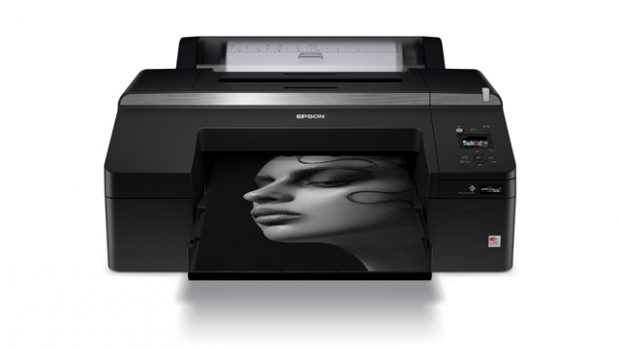 Published on April 20th, 2017 | by admin
Epson SureColor P5070 Wins Best Photo Printer in Prestigious TIPA Awards
For innovative high-quality imaging product for the photographic industry
SYDNEY, 20 April 2017 – Editors and journalists from photography magazines around the world have recognised an Epson product in the prestigious TIPA Awards 2017. The winning Epson product this year was the Epson SureColor P5070, which was named "Best Photo Printer."
TIPA – the Technical Image Press Association – bases its judgment on the innovation, the use of leading-edge technology, design and ergonomics, ease-of-use and price-to-performance ratio of products in each award category launched over a 12-month period. This year's awards were selected by representatives from 27 professional, amateur, and business magazines from Asia, Australia, Europe and North and South America, with a delegate from the Camera Journal Press Club in Japan.
General Manager, Business Division, Epson Australia Craig Heckenberg said, "We are honoured to have received this accolade from the Technical Image Press Association. As the latest addition to the Epson SureColor product line, the SureColor P5070 packs all of the large format SureColor printing technology into a 17-inch desktop model to provide photographers and graphic designers with the best imaging technology has to offer."
TIPA is one of the largest and most influential photographic and imaging press associations in the world. Winning the 2017 award means that Epson has now received a total of 38 awards from TIPA for technologies and imaging products, including inkjet printers, inks, scanners and projectors, since 1997. An awards ceremony will take place in Tokyo, Japan, on June 16, 2017.
The award-winning product received the following citation from TIPA, "The 17-inch SC-P5070 is a desktop proofing, photography and fine art printer that offers a 10-colour ink set, a PrecisionCore TFP printhead and Epson Precision Dot technology. The printer exclusively uses 200ml UltraChrome HDX ink cartridges that deliver an enhanced colour gamut and higher density blacks, with improved print permanence compared to previous models.
"The printer offers improved dust and static control, which means reduced maintenance requirements and greater durability. The PrecisionCore printhead has 360 nozzles per colour for faster printing speeds with variable size droplets as small as 3.5 picolitres, while a 2.7-inch full colour LCD panel makes setup and operation accessible and straightforward."