Hardware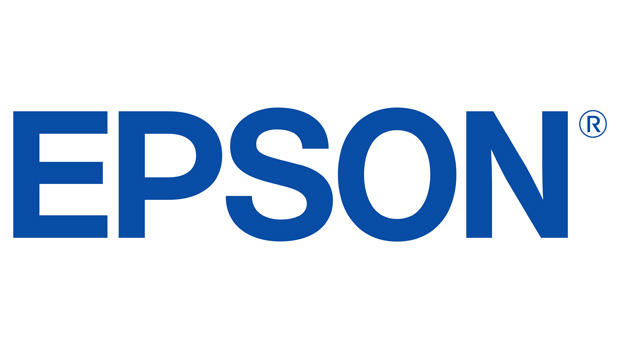 Published on August 23rd, 2017 | by admin
Epson sees new possibilities at Integrate 2017
Sydney, 23 August 2017 – At this year's Integrate show (29-31 August at the Melbourne Convention and Exhibition Centre) Epson Australia will be showcasing its theme of "See New Possibilities" with demonstrations that include new projectors, unique artist-created projections and due to the critical importance that colour brightness plays when selecting a projector, a shootout between Epson's 3LCD and competing single chip DLP technology.
Epson's first new projector and a real standout this year is the EB-1470Ui as it's this laser ultra short-throw interactive projector which perfectly illustrates advantages such as seamless collaboration combined with effective image size, that Epson projection brings to the modern office. The EB-1470Ui also truly embodies Epson's "See new possibilities" theme as it delivers 4,000 lumens of colour brightness and 4,000 lumens of white brightness1 in full HD for brilliant images and impactful presentations. The benefits don't stop there as this interactive laser display works on nearly any flat surface turning it into an interactive finger and touch enabled digital whiteboard – turn it on and start writing – making it the ideal collaboration solution for the modern meeting room. Designed to change the way technologies, people and their ideas converge into one seamless digital experience, the EB-1470Ui offers a 100-inch display size to enhance readability for meeting rooms, increase productivity and foster collaboration. An interactive comparison of flat panel and projector displays will be shown on the Epson stand to demonstrate how important display size is for reading, understanding and analysing information.
Epson's second demonstration area is dedicated to rental and staging solutions and creative artist collaboration. This exciting and ever-expanding area – matched only by Epson's ever-expanding range of lenses – showcases Epson L-Series long-life laser projection technology. The EB-L1755U, EB-L25000U and EB-L1505U projectors on show clearly demonstrate Epson's strength and depth for a wide variety of rental and staging applications and some of the amazing work created by world-renowned moving image artists such as Joe Crossley.
The L-Series is ideal for rental and staging, as well as permanent large venue installations. It also enables creative professionals such as Crossley to present extraordinary content for the world to see and visitors to Integrate 2017 this year will have the opportunity to experience one of his amazing creations projected on the Epson stand using four edge blended EB-L1505U laser units. The EB-L1505U is the world's first 12,000 lumens WUXGA LCD laser projector1. Images will have rich, vivid colours thanks to Epson's 3LCD technology and equally high white and colour light output. With flexible installation and low maintenance, this 4K enhanced projector offers a fit-and-forget solution for scenarios in which only superior projections will do.
With Epson committed to helping the visitors at Integrate see new possibilities they are demonstrating the new EB-L1755U, which also features WUXGA with 4K Enhancement but boasts an even higher 15,000 lumens of both colour and white brightness1. The EB-L1755U features new remote image capture with a built-in camera for diagnostic purposes, flexible connection options, high native contrast ratio, and flexible 360-degree installation and projection at any angle. The new L-Series is also compatible with Epson's extensive selection of lenses, which is expanding to include a new ultra short-throw option, the ELPLX02 lens that projects from 100 inches up to a massive 1,000 inches.
Epson's bright and powerful EB-L25000U flagship laser projector is designed for outdoor signage, exhibition halls, concert halls, and other large venue applications. This projector features a new cooling system and a sealed, smoke-proof optical engine allowing it to be used in harsh staging conditions. Offering the kind of outstanding usability and installation flexibility required by staging professionals, the projector is designed for maximum practicability. It has a bold, rugged build and scratch-resistant surfaces while ease-of-operation is ensured with 360-degree projection flexibility. A built-in handle frame helps to ensure safe and easy transport, installation, and flexibility. Powered by 3LCD technology and Epson's laser optical engine, the EB-L25000U is capable of producing white light and colour light output of up to 25,000 Lumens, delivering captivating images in virtually any venue.
The final demonstration area will feature a colour brightness shootout between Epson 3-chip 3LCD and single chip DLP technology to demonstrate the importance of colour light output when choosing a projector. Though many manufacturers list only the white brightness of their projectors, it is colour brightness that determines the overall brightness of the images we perceive. The low colour brightness of single chip DLP projectors can result in images that are 1/3 less bright compared to their 3-chip 3LCD competitors. The Epson stand this year includes a custom built demonstration area where visitors can experience firsthand the importance of colour brightness and why 9 out of 10 people prefer images from 3LCD projectors over their single chip DLP counterparts2.
Visitors to the Epson stand at Integrate can be guaranteed to not only be inspired by new possibilities but also to understand why over 70% of projectors now sold in Australia are made by Epson.
For more information on the role of colour brightness and colour light output in projection go to: http://www.epson.com.au/clo/
For more information on the importance of display size in a classroom or a meeting space, go to: https://www.epson.com.au/gobigwithepson/