Hardware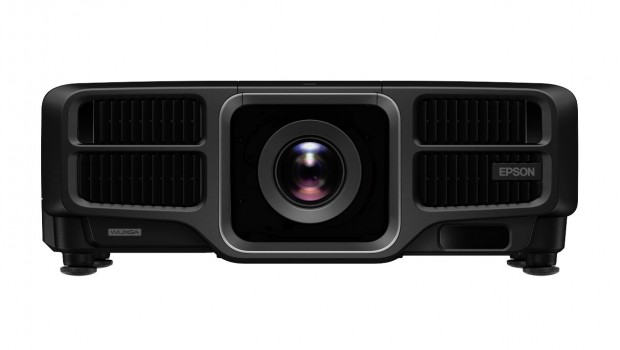 Published on March 17th, 2016 | by admin
Epson Launches World's First 25,000-lumen 3LCD Laser Projector
Part of the new 3LCD laser lineup that offers enhanced image quality, reliability and flexibility
SYDNEY, 17 March 2016 – Epson, the world's leading projector manufacturer*1, has launched a new lineup of high-brightness 3LCD projectors with a laser-light source. The projectors, which include the EB-L25000U the world's first-ever 25,000-lumen 3LCD projector*2, are also the first to include inorganic 3LCD panels with a laser light source and an inorganic phosphor wheel*2.
Thanks to Epson's newly developed laser light source and proprietary 3LCD technology, the new lineup offers customers outstanding performance, and includes a 4K-compatible lens and the world's first zero offset ultra-short throw lens*3: Confirming Epson's commitment to the high-brightness segment, the new projectors are the result of sustained research and development. Offering mind-blowing image quality, reliability and flexibility, the lineup will include five models ranging from 6,000 to 25,000 lumens.
Epson has in recent years steadily increased its lineup of projectors in this class for applications including large exhibition rooms, concert halls and outdoor signage. The high-lumen projector market is forecast to grow by 125% by 2020*4, and the company is continuing to invest heavily in developing technologies and products to meet those expanding needs.
General Manager, Business Division, Epson Australia Craig Heckenberg said, "This is the announcement the projector world has been waiting for from Epson. Epson's 3LCD laser projectors offer customers the outstanding value and performance you would expect from the global projector market leader alongside the very highest quality and sharpness of image. As a result of the benefits that Epson brings to the laser projector market, opportunities and uses for these amazing pieces of equipment continue to grow."
The advantages of Epson's new lineup of 3LCD laser projectors include:
Image quality
With a highly efficient light source, Epson's 3LCD laser projectors are well suited for large venues such as auditoriums and concert halls. Using Epson's proprietary 3LCD technology, the new projectors are capable of reproducing spectacular images with outstanding levels of colour brightness.
Reliability
Epson's original LCD panels and phosphor wheel are made of inorganic material with superior light and heat resistance. Combining these in a laser projector results in bright, vibrant images for extremely long periods, and 20,000 hours of maintenance-free use*5.
Flexibility
Epson's lineup of 3LCD laser projectors is designed for every venue and application. Rotating 360 degrees and fully tiltable, a large variety of lenses ensures that these projectors can be installed in a wide variety of locations for projection mapping, signage and a host of other applications.
The new L series 3LCD laser projector lineup includes the following models:
EB-L25000U – WUXGA – 25,000 white brightness/25,000 colour brightness
EB-L1505U – WUXGA – 12,000 white brightness/12,000 colour brightness
EB-L1300U – WUXGA – 8,000 white brightness/8,000 colour brightness
EB-L1200U – WUXGA – 7,000 white brightness/7,000 colour brightness
EB-L1100U – WUXGA – 6,000 white brightness/6,000 colour brightness
To learn more about the new Epson L Series 3LCD laser projectors, visit:
http://www.epson.com.au/LaserProjectors/
To learn more about projector technology, visit:
http://global.epson.com/innovation/core_technology/micro_display.html
To learn more about 3LCD, visit:
http://www.3lcd.com/
*1 Largest unit share of the market for 500-lumen and higher projectors. (Source: Futuresource Consulting Limited, 2001-2015)
*2 According to Seiko Epson research (as of December 2015)
*3 Allows a short throw projector to be placed closely and unobtrusively against a wall or other surface.
*4 Source: Futuresource Consulting Limited
*5 Approximate time until brightness decreases 50% from first usage. Measured by acceleration test assuming use of 0.04 – 0.20 mg/m3 of particulate matter. Time varies depending on usage conditions and environments.