Hardware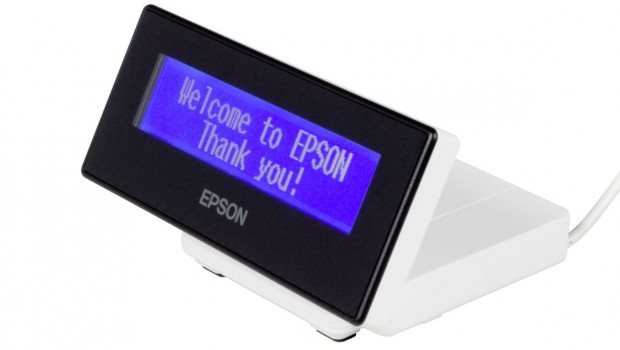 Published on March 15th, 2016 | by admin
Epson Launches New TM-m30 Printer
SYDNEY, 15 March 2016 – Epson has launched its new TM-m30 with a focus on mobile connectivity and a small footprint, making this compact receipt printer ideal for tablet POS environments, such as hospitality and specialist retail outlets. Its design makes it ideal for customers looking to move to a tablet POS system, including those currently using PC POS. And, as one of the smallest stationary POS printers in the world it's easy to position anywhere.
By touching an NFC-equipped mobile device or tablet to the TM-m30 printer, it is easy to pair both together to print. ePOS print, the printer's built-in intelligence that communicates with web applications, allows direct printing from any mobile device without the need to install or update drivers, and is available for iOS and Android.
General Manager, Business Division, Epson Australia Craig Heckenberg said, "The new TM-m30 has been specifically designed for tablet POS applications and fits perfectly into small and medium-sized retail and hospitality environments. With its compact design, emphasis on connectivity and its simple to use Ethernet, Bluetooth or Wi-Fi interfaces, users can operate more efficiently and productively safe in the knowledge that the TM-m30 can be integrated into virtually any operating environment."
The TM-m30 can be installed either horizontally or vertically by easily swapping its two, allowing for even more flexibility when positioning the printer. The new DM-D30 optional display is developed to match the modern design of the TM-m30 printer and an optional tablet stand is also available. Available in both black and white, this printer can print receipts in multiple greyscales, with advanced graphic and barcode printing capabilities that allow for highly customised layouts of receipts. This includes logos and promotional messages, that can be added with ease.
The TM-m30 is available now with an RRP of $379 inc. GST for the USB/Ethernet model and $459 inc. GST for the USB/BT iOS/Ethernet model.
Key Features
• Sleek, compact and stylish design
• Flexible placement – place horizontally or vertically
• NFC and barcode pairing
• ePOS print allows direct printing from ANY mobile device without the need to install or update drivers
• Print speed of up to 200mm/sec
• Paper width max 80mm
• High-quality receipt printouts
• Prints 1D and 2D barcodes
• Drop-in paper loading
• Roll paper diameter 83m
• Optional customer display (DM-D30) and optional tablet stand available
• Wall mount kit available
• Paper saving functions
• Energy Star certified
• ePOS print SDK is available for iOS, Android, Windows CD or Windows mobile platforms
• Available in white or black colour