Hardware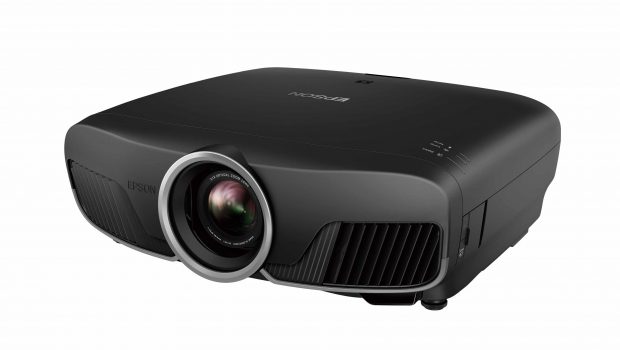 Published on April 1st, 2019 | by Admin
EPSON LAUNCHES NEW 4K PRO-UHD PROJECTOR TECHNOLOGY
Combines Stunning 4K Experience and Affordability
 SYDNEY, 1 April 2019 – In its most significant launch in the home entertainment segment to date, Epson has now unveiled its new 4K PRO-UHD projector technology, which combines stunning levels of brightness, colour and detail to deliver an exceptional 4K experience for both the professionally installed home theatre and DIY home entertainment enthusiast alike at a very compelling price point.
4K PRO-UHD is an umbrella term Epson have coined that comprises a suite of three key technologies developed to power their latest generation of projectors, starting with the just-launched EH-TW8400, EH-TW9400 and EH-TW9400W. In fact, according to Epson, it's more of a philosophy that encompasses achieving the best possible combination of image brightness, colour and detail.
Whilst not native 4K (the 4K PRO-UHD range uses an advanced new version of Epson's proprietary and highly-acclaimed pixel shifting technology1) the new range eschews software processing and instead deploys a combination of dedicated high power hardware processors – one each for resolution enhancement, HDR and image processing. This allows the projector to always perform to the very best of its ability, without sharing resources or processing power and without interruption to signal or image quality. This detailed attention to all the components that comprise a high quality 4K cinema experience – brightness, colour and detail – means 4K PRO-UHD is capable of projecting a more impressive image than native 4K projectors do in many respects and, with the new models starting at just $4,099, they are much more affordable than their native 4K counterparts too.
First, Epson 4K PRO-UHD achieves brilliant brightness thanks to HDR10 (High Dynamic Range 10) and 100% balanced colour brightness. The range was specifically designed so that movies can be shown the way they were meant to be seen — on the big screen, with no rainbow effect creating an exceptionally immersive viewing experience. An even brighter, higher quality, HDR experience also allows the projectors to used outside of a dedicated home theatre room.
Second, the crisp colour that is a hallmark of 4K PRO-UHD is a function of the core 3LCD panel technology that powers all Epson projectors – whereby each primary colour has its own, dedicated LCD panel – and an exceptionally wide colour gamut. In fact, 4K PRO-UHD can display the full DCI-P3 colour gamut, which is the colour standard used in commercial cinema.
4K PRO-UHD also delivers dramatic detail by employing a new, accelerated version of its pixel shifting technology, dedicated hardware 12-bit digital signal processing and an advanced aspheric glass lens system. Together these elements and the powerful processors behind them faithfully reproduce the source material the way it was intended to be shown.
Put simply Epson's new 4K PRO-UHD home theatre projectors offer much more than simple 4K resolution with their brilliant brightness, crisp colours and dramatic detail. In turn they are able to produce images of amazing clarity, accuracy and vibrancy that need to be seen to be believed.