Hardware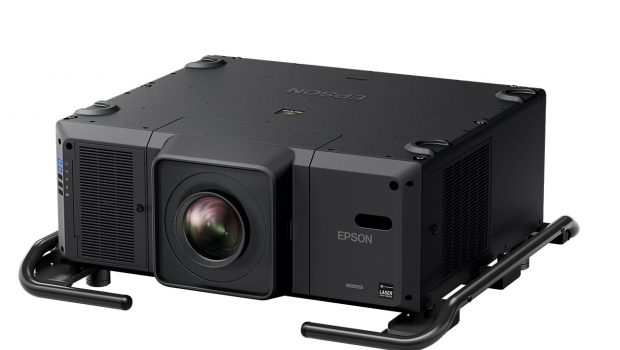 Published on August 19th, 2016 | by admin
Epson focuses on professional installation solutions at Integrate 2016
SYDNEY, 19 August 2016 – Epson Australia will be demonstrating some of its most advanced projector and projection solutions for business, education, staging and rental at this year's Integrate show from 23-25 August at the Sydney Showground, Sydney Olympic Park.
Headlining this year's show will be a high brightness static image demonstration from the amazing EB-L25000UNL, the world's first-ever 25,000-lumen 3LCD laser light source projector. Epson's laser projectors are also the first to include inorganic 3LCD panels with a laser light source and an inorganic phosphor wheel.
Then comes a Formula 1 Grand Prix image mapping demonstration that involves two different projectors. The first is from Epson's 10,000 lumens EB-Z10005UNL projector with its native WUXGA (1920 x 1200) resolution supporting Full HD for presentations, videos and digital signage and delivering captivating images in virtually any venue or installation. The second projector is the laser light source-powered EB-L1505UNL with 4K enhancement, 12,000 lumens and native WUXGA (1920 x 1200) resolution for very high quality projection solutions.
Next is something Epson projectors are known for doing extremely well – edge blending. At this year's Integrate show this honour is given to the EB-L1300UNL, an 8,000 lumens projector that combines multiple individual images to create one seamless giant image with effortless ease.
Then comes an interactive education demonstration from the new EB-695Wi ultra-short-throw touch-enabled interactive projector and an interactive business demo from the EB-1460Ui which now brings Full HD projection solutions to business environments.
Finally on the Epson stand demonstrating how bright an HD image using a UST lens can really appear will be the recently-launched 7,000 lumens EB-G7500U projector. Part of the new G7000-Series the EB-G7500U has been designed specifically to suit any meeting space. With new features, including increased brightness, and motorised lenses, the EB-G7500U delivers uncompromising image quality, low total cost of ownership and low cost replacement lamps. The EB-G7500U  also features the world's first zero-offset ultra short-throw lens with 0.35 throw ratio making it ideal for space constrained venues and digital signage applications.