Hardware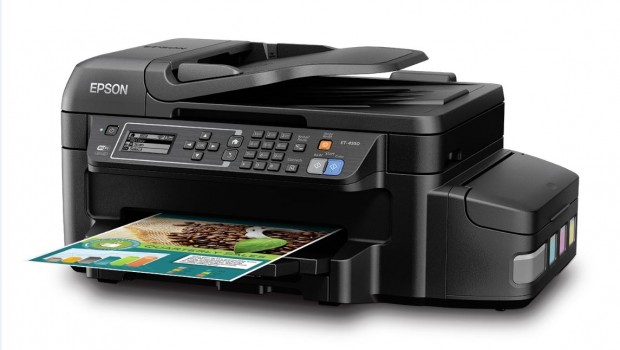 Published on November 26th, 2015 | by admin
Epson EcoTank™ Printer Named CES 2016 Innovation Awards Honoree
WorkForce® ET-4550 EcoTank All-in-One Honoured for Design, Market Need and Cutting Edge Innovation
SYDNEY, 26 November 2015 – Epson has announced it has been named a CES 2016 Innovation Awards Honoree for the Epson WorkForce® ET-4550 EcoTank™ All-in-One printer. The revolutionary printer is one model in a series of recently announced supertank printers that come loaded and ready with up to two years of ink in the box. Products entered in this prestigious program are judged by a preeminent panel of independent industrial designers, independent engineers and members of the trade media to honour outstanding design and engineering in cutting edge consumer electronics products across 27 product categories.
Products chosen as CES Innovation Honorees reflect innovative design and engineering in some of the most cutting edge tech products and services coming to market. The WorkForce ET-4550 EcoTank addresses a big customer pain point in printing: out of ink frustration. The WorkForce ET-4550 EcoTank is part of the supertank printer category that do not use ink cartridges. Instead the ET-4550 features super-high-capacity, refillable ink tanks, enough ink in the box to print thousands of pages, and ultra-low cost replacement inks.
In fact, the ET-4550 comes loaded and ready, with enough ink in the box to print for up to two years1, so users can print up to 11,000 black/8,500 colour pages2 – the equivalent to about 50 ink cartridge sets3. In addition to its dramatic in-box cost savings, replacement ink bottles are also at an ultra-low cost, each bottle cost as low as $12.99. Consumers now do not have to ration their printing and can enjoy the freedom to print in colour; the more they print, the more they save. Additionally, EcoTank printers deliver high quality output for which Epson is known – powered by PrecisionCore®, the ET-4550 delivers high-speed printing and laser-quality black text.
The WorkForce ET-4550 was evaluated based on its engineering, aesthetic and design qualities, intended use/function and user value, how the design and innovation of the product directly compares to other products in the marketplace and unique/novel features present.
The prestigious CES Innovation Awards are sponsored by the Consumer Technology Association (CTA™), the producer of CES 2016, the global gathering place for all who thrive on the business of consumer technologies, and have been recognising achievements in product design and engineering since 1976.
For more information on the ET-4550 go to: http://www.epson.com.au/products/ecotank/ET-4550.asp
1 Based on average monthly print volumes of about 150 pages (ET-2500, ET-2550, ET-4500), 300 pages (ET-4550), and 800 pages (WF-R4640).
2 Yields based on the ISO/IEC 24712 pattern with Epson's methodology. Actual ink yields will vary considerably for reasons including images printed, print settings, temperature and humidity. Yields may be lower when printing infrequently or predominantly with one ink colour. All ink colours are used for printing and printer maintenance, and all colours must be available for printing. For more information, visit www.epson.com/cartridgeinfo
3 About 50 cartridge sets estimate based on print yields of the included Black and colour ink bottles as compared to standard-capacity ink cartridge sets for similarly-featured cartridge printers as of March 2015.