Hardware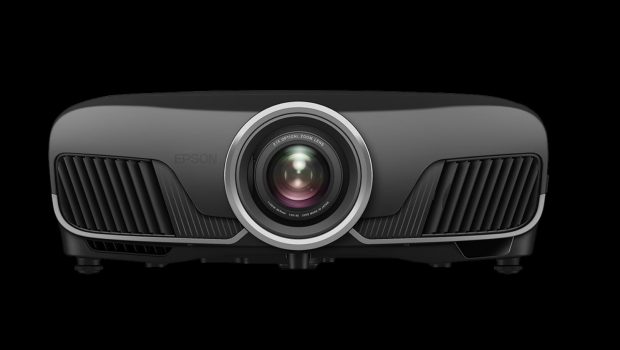 Published on August 3rd, 2016 | by Admin
Epson adds 4K Enhancement, HDR and UHD Blu-ray support to new home cinema projector range
Usability is also improved with lens position memory and motorised optics
SYDNEY, 3 August 2016 – Passionate film enthusiasts can get exceptional image quality at home with the latest state-of-the-art projectors from Epson. For the ultimate home cinema experience, the EH-TW8300, EH-TW9300, EH-TW9300W (where the W stands for wireless) have been designed to offer 4K enhancement, UHD Blu-ray and high dynamic range support, motorised optics and lens position memory.
These HDR compatible home cinema projectors combine the latest imaging technologies to bring movies to life with extra detail. They feature 4K enhancement to bring a new level of finesse to the texture and resolution of the projected image, whether they're displaying native 4K content or digitally upscaling Full HD 1080p content. The projectors are also designed to support the most advanced content, including HDR and 4K UHD Blu-ray discs. This gives users the optimal visual experience with more depth, detail and natural yet intense colours. In fact, their expansive colour gamut displays the entire sRGB and DCI colour spaces.
All three projectors deliver incredible definition, clarity and the deepest blacks due to an exceptionally high contrast ratio of up to 1,000,000:1 and a new 16-piece glass lens. Colours are also rich and vivid thanks to Epson's 3LCD panels that emit an equally high White and Colour Light Output of 2,500 lumens. In addition, frame interpolation and detail enhancement help to create sharp, smooth and flowing images.
Keeping maintenance to a minimum, these projectors' incredibly long lamp life means the user can watch a film every day on the big screen for the next seven years. Installation is also simple and precise thanks to motorised optics, including a powered 2.1x optical zoom, powered focus and a new powered lens shift of ±96.3% vertical and ±47.1% horizontal. It's quick and easy to switch between different aspect ratios, as the projectors are capable of storing up to ten different lens memory positions, enabling viewers to watch films as the director intended.
With the EH-TW9300W 4Ke WirelessHD projector, it's effortless to stream content to a projector from a smartphone, games console, Blu-ray player and more. The all new WiHD transmitter makes it possible to receive high-quality 4K content over WiHD, also providing flexibility when positioning the projector.
General Manager, Business Division, Epson Australia Craig Heckenberg said, "We want customers to achieve the very best cinematic experience at home, so we're really excited to be introducing the EH-TW8300, EH-TW9300 and EH-TW9300W. The latest technologies integrated in these models, such as 4K enhancement and UHD Blu-ray and HDR support, mark a significant improvement in image quality and will really enhance the user's overall experience. But what's great is that they're also easy to use, with motorised optics and lens position memory making everything from installation to every day use simple and hassle-free."
Epson has also launched its new mid-range home theatre projectors aimed at the family viewing market. Consisting of the EH-TW6700 and EH-TW6700W for families looking to 'plug and play' and the EH-TW6800 aimed at home theatre specialists looking for a mid range option with additional functionality and higher specifications, the 6000 series also packs a serious punch.
Setting up the EH-TW6700 and EH-TW6700W in any room is easy thanks to the wide lens shift, optical zoom and two HDMI connections. The EH-TW6700 and EH-TW6700W also utilise Full HD 1080p 2D and 3D technology and have a Colour Light Output of 3,000 lumens for a very bright picture. They feature a 70,000:1 contrast ratio for deep blacks and a WirelessHD connection offers Full HD 3D cinematic viewing without cables (EH-TW6700W only). There's also Enhanced Super Resolution in 2D and 3D mode, extended vertical and horizontal lens shift, 5 colour modes in 2D and two in 3D and a long lamp life which means you can watch a movie with the big screen experience every day for the next 7 years*.
The EH-TW6800 is also a 1080P projector but with 2700 lumens, 130,000:1 contrast ratio, lens shift, additional control commands and ISF colour calibration.
Availability and pricing
Epson's new home theatre range of projectors is available from September at the following RRPs:
EH-TW9300W $4,999 inc. GST
EH-TW9300 $4,799 inc. GST
EH-TW8300 $4,499 inc. GST
EH-TW6800 $3,199 inc. GST
EH-TW6700W $2,949 inc. GST
EH-TW6700 $2,649 inc. GST