Uncategorized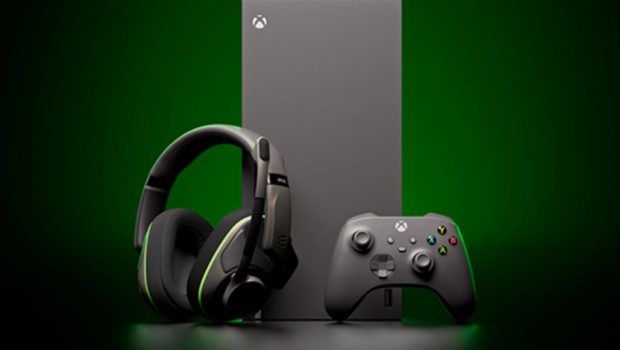 Published on August 22nd, 2023 | by Admin
EPOS: The New Favourite Xbox Headsets
Set to showcase at Gamescom 2023 (Cologne, 23 – 27 August), EPOS  is bringing their most immersive Xbox headsets yet to players around the globe. With the H3's expertly designed studio-grade microphone and the H6PRO's life-like audio, the Xbox edition headsets are pure plug-and-play perfection.
Now Designed for Xbox, these highly acclaimed, award-winning EPOS headsets cater to any gamer's needs – whether they prefer the unbreakable focus of closed acoustic, or the wide and natural soundstage of open acoustic.
Unbreakable Focus, Designed for Xbox
The H3 Xbox edition is a closed acoustic headset, providing complete immersion and silencing out surrounding noise. The passive noise-cancelling ear pads and ear cups work together to silence distractions for unparalleled immersion. The H3 headset delivers natural sound reproduction for the passionate console gamer. As they settle in for a gaming marathon, they will be able to clearly communicate strategic moves and enjoy in-game chat with the noise-cancelling, lift-to-mute microphone.
This H3 edition is Designed for Xbox, but universally compatible. The box includes exchangeable cables for PC, Mac, PS5, PS4, and Nintendo Switch or any platform with a 3,5mm input. Easy to use, gamers can simply plug it into their Xbox controller, place it on their heads, and dive right into their favourite games.
Cinematic Sound, a headset designed for the love of the game
Experience hi-fi audio for Xbox like never before. The H6PRO is expertly designed to give gamers a no-compromise Xbox gaming experience with lifelike audio and unmatched microphone clarity. The proprietarily tuned drivers and open acoustic design deliver realistic, hyper-detailed sound that pulls gamers deep into the game.
EPOS' unique 2-axis hinge delivers the gold standard for ear cup comfort, alongside an extendable pleather headband that balances pressure distribution, and a magnetically detachable, lift-to-mute microphone.
The open acoustic construction will keep heads cool in the heat of battle, with a wide and natural soundstage that sends performance-boosting cues straight to gamers' ears. As they game for hours on end, they also stay comfortable with a lightweight build, padded headband, and ventilated ear pads.
Sporting the signature Xbox black and green, this H6PRO edition is Designed for Xbox, but universally compatible. The box includes cables for PC, Mac, PS5, PS4, Xbox Series X|S, Xbox One, and Nintendo Switch or any platform with a 3,5mm input.
EPOS headsets provide BrainAdapt™ technology, designed to support the way the brain processes sound to reduce the cognitive load, enabling better communication, faster reaction time, and improved in-game decision-making. Opponents and NPCs don't stand a chance!
What does "Designed for Xbox" mean?
Engineered for gamers, approved by an industry leader: the EPOS H3 Xbox edition & H6PRO Xbox edition are proudly Designed for Xbox. In-house engineers have worked passionately to obtain the ideal mix of comfort, quality, and value so that you can experience the ideal audio for your Xbox gaming.
The EPOS H3 & H6PRO editions Designed for Xbox will be available for pre-order early September.
EPOS will be at stand A-010 in the B2B area at Gamescom 2023, with samples of the Xbox headsets for visitors to try out themselves.