Hardware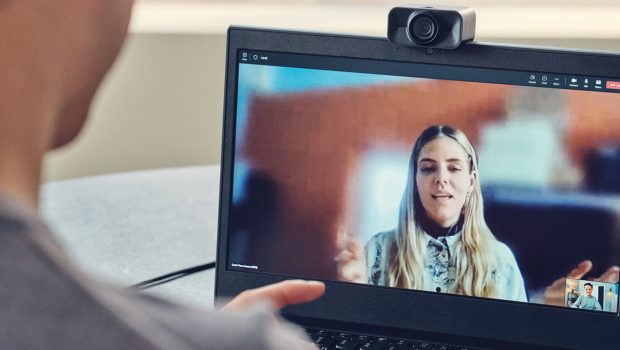 Published on May 12th, 2022 | by Admin
EPOS Launches EXPAND Vision 1 Web Camera
Global audio brand EPOS today revealed its first personal webcam, the EXPAND Vision 1. EPOS presents a new vision for the modern meeting room to maximise the collaborative potential of professionals navigating new work setups. An EPOS survey* shows that 95% of modern workers struggle with keeping focus and being efficient in hybrid meetings. That is why EPOS introduces meeting room solutions designed for your brain for optimal performance for both people in the meeting room and people calling in. Made to complete your hybrid work setup, the EXPAND Vision 1 eliminates common virtual meeting issues including poor quality vision, long set-up times and difficult setting adjustments. This compact, portable USB webcam delivers ultra-sharp video and exceptional voice pickup, whether you work from home, on the go, or in the office.
Exceptional Quality Video and Audio
Empowering users to feel professional in any call, the EXPAND Vision 1 features an ultra-sharp 4K camera that optimises the picture based on light conditions, meaning you always look and feel your best.
Preventing the frustrations caused by unclear audio in calls, the EXPAND Vision 1 also features two omni-directional microphones with noise cancelling, designed to pick up the voice and not background noise. Powered by EPOS Audio™, the user can be confident they will be heard clearly.
Supporting these features, the EXPAND Vision 1 is backed by certification from leading UC solutions including Microsoft Teams and Zoom, providing a flawless user experience and trusted stamp of approval.
Plug and Play Performance, Personalised 
Shifting between workplaces and meetings often results in increased set-up times, with users needing to re-connect and configure their devices regularly. Preventing last-minute stress ahead of calls, the EXPAND Vision 1 provides instant connection via the included USB-C cable, saving users time without the need for complicated setups and installation.
Designed to streamline cable management and avoid interference with other devices, the USB-C cable features a 90-degree angled plug, guiding it down to fit even the smallest of workspaces.
Once set up, users can quickly and easily customise their picture quality via the EXPAND Vision 1's smart floating menu. With the ability to adjust via field of view, light, and colour, you can be call-ready in seconds.
Functional and Quality Design
Minimising the need for additional support from IT Managers, the EXPAND Vision 1's integrated mounting clip is designed to fit any monitor, making set up easy. Adjustable height and angle also allow for a centred display and consistent performance when moving between your work and home display.
Thanks to its compact design and protective carry box, transporting your equipment could not be easier and better protected. The integrated lens shutter also alleviates any privacy concerns users may have.
On the new launch, Theis Mørk, VP Product Management says: "As we continue to develop new Meeting Room Solutions and technologies to assist users and businesses in their hybrid-work journeys, it was important for EPOS to introduce a personal conference camera into our ever-growing product lineup.
Building on the success of the EXPAND Vision 3T, the EXPAND Vision 1 makes it easier than ever for users to elevate their personal meetings."
The EXPAND Vision 1 will be available for purchase globally in August 2022.
Click here to find further information about the EXPAND Vision 1.
About EPOS
Established upon the former successful joint venture between audio specialist Sennheiser and the world-leading hearing technology group Demant, EPOS designs, manufactures and sells pioneering high-end audio and video solutions for business professionals and serious gamers.
Crafted with advanced engineering and pioneering technologies, EPOS offers uncompromised audio and video connectivity that enable business professionals to better communicate and collaborate – anytime, anywhere and on any device. EPOS audio is reliable, easy-to-use and designed for ultimate comfort.
Owned by the Demant Group and with headquarters in Copenhagen, Denmark, EPOS builds on more than 115 years' audio expertise and operates in a global market with offices and partners in more than 60 countries.
Alongside own-branded premium audio and video solutions, EPOS sells co-branded EPOS I SENNHEISER products under a trade license agreement with Sennheiser.