Hardware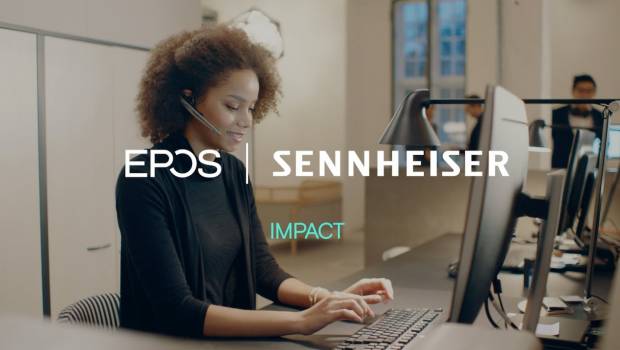 Published on May 22nd, 2021 | by Adrian Gunning
EPOS Headsets Help Customers Flexibly and Reliably Communicate Virtually Anywhere
EPOS today announced that its EPOS ADAPT 360, ADAPT 460, ADAPT 560, ADAPT 660, ADAPT Presence Grey UC, and IMPACT SDW 5000 series headsets are compliant with key Avaya OneCloud™ UCaaS (Unified Communications as a Service) and Avaya OneCloud CCaas (Contact Centre as a Service) solutions, offering contact centre and business professionals a premium sound experience, whether in the office or on the move. Avaya is a global leader in solutions that enhance and simplify communications and collaboration.
EPOS helps customers stay focused and work flexibly in or out of the office, delivering exceptional sound and speech intelligibility without distracting background noise. The headsets are now compliance-tested by Avaya for compatibility with Avaya Workplace Client for Windows, Avaya J100 IP Phones, Avaya one-X® Agent and Avaya 96×1 IP Deskphones when used with Avaya Aura® Session Manager 8.1 and Avaya Aura Communication Manager 8.1.
"Our team is dedicated to developing solutions that customers can confidently use with their Avaya solutions," said Theis Mørk, Vice President of Product Management at EPOS. "This Avaya DevConnect compliance testing helps showcase our commitment to perfecting audio experiences and delivering world-class audio solutions for individuals and businesses."
"Technology partners like EPOS help us provide our customers with tools that deliver a premium audio experience so they can easily and reliably communicate in a changing business environment," said Eric Rossman, Avaya vice president of Technology Partners and Alliances.
EPOS is a Technology Partner in the Avaya DevConnect program—an initiative to develop, market and sell innovative third-party products that interoperate with Avaya technology and extend the value of a company's investment in its network.
As a Technology Partner, EPOS can submit products to Avaya for compliance testing, where a team of DevConnect engineers develops a comprehensive test plan for each application to verify its Avaya compatibility. This enables customers to confidently add best-in-class capabilities to their network without having to replace their existing infrastructure—helping speed deployment of new applications and reduce both network complexity and implementation costs.
Learn more here about how EPOS is part of Avaya's DevConnect program and Avaya's other partner programs.