Hardware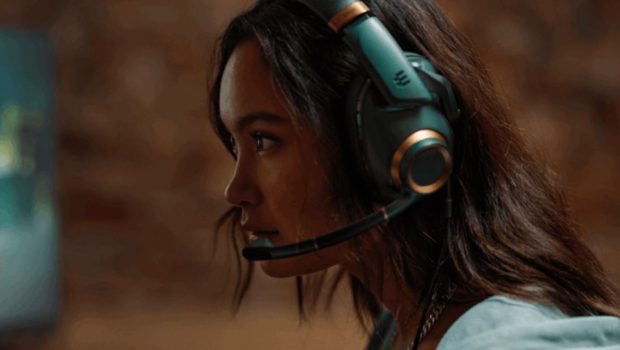 Published on October 28th, 2021 | by James Wright
EPOS H6PRO Closed Headset Review
Summary: The EPOS H6PRO Closed Headset delivers that multi-purpose audio experience perfectly but more importantly, excellent audio quality!
We recently reviewed the EPOS H3 Hybrid that was a great dual system headset which allowed you to access two audio streams at once. For instance, this allowed you to connect it to your PS5 to play games, however the Bluetooth aspect allowed you to take calls, listen to audio books or even chat on Discord.
So here we are again with EPOS' latest wired (3.5mm input) headset, the H6PRO that also comes in two different designs, an open and closed version. If you're a gamer and like to be truly immersed, the closed headset option is a tighter fit and reduces external ambient noise considerably.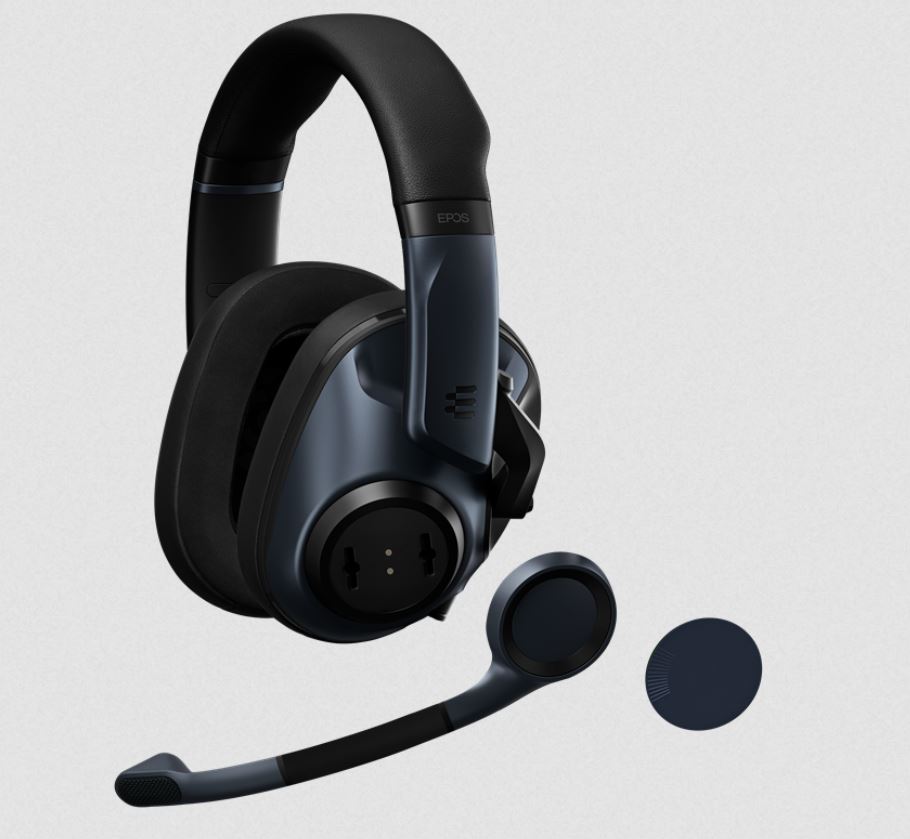 The EPOS H6PRO is powered by 42mm neodymium drivers with a 28 Ohms impedance, a frequency response of 20Hz – 20,000 Hz plus a bidirectional, 10 – 10,000 Hz microphone. While a wired headset, EPOS gives the user all the tools in connecting it to either a PC or console which is true plug 'n' play connectivity. While it is a stereo headset, you can purchase an additional USB connector to deliver 7.1 audio.
When I received the H6PRO for review, I love the high-end packaging from EPOS and more importantly, the headset is a well-designed product that is not only comfortable but quite lightweight at just 332 grams. Additionally it comes in three colours to suit your personality that includes Sebring Black, Racing Green and Ghost White which successfully add to the gamer aesthetics of this headset.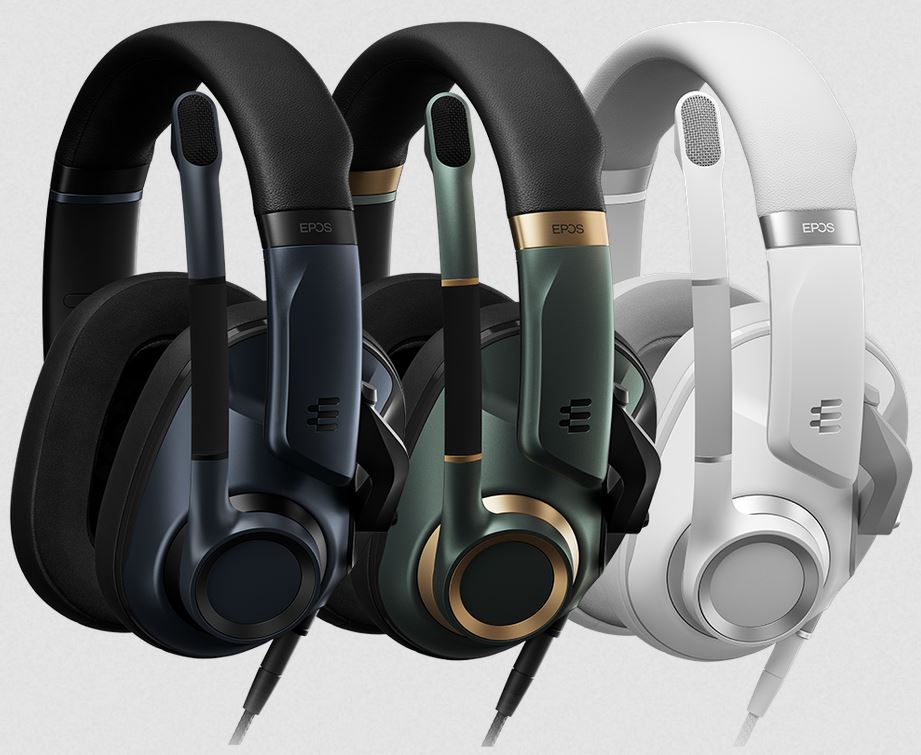 After wearing this headset for around 2-weeks now, I had no issues with comfort and whether it's a short or long gaming session, the H6PRO never became a hindrance. The comfortable headband can also be readjusted and the earcups fitted perfectly. There's also a volume wheel on the side that allows you to adjust audio on the fly and although the microphone is fully detachable, EPOS include a quick muting option and my pushing it up. Further, the closed headset design really mutes background noise quite well and is great if you want to be fully invested in your virtual gaming environments.
As mentioned, for gaming, the H6PRO works across multiple platforms courtesy of the 3.5mm audio jack (dual for PC) which simply connects into your console, console controller or PC. For console gaming, I tested the headset on the Nintendo Switch and PlayStation 4 with both systems delivering crystal clear audio. Needless to say the 40mm drivers delivered a good range of the audio across its multiple audio spectrum including distorted free and BOOMING bass.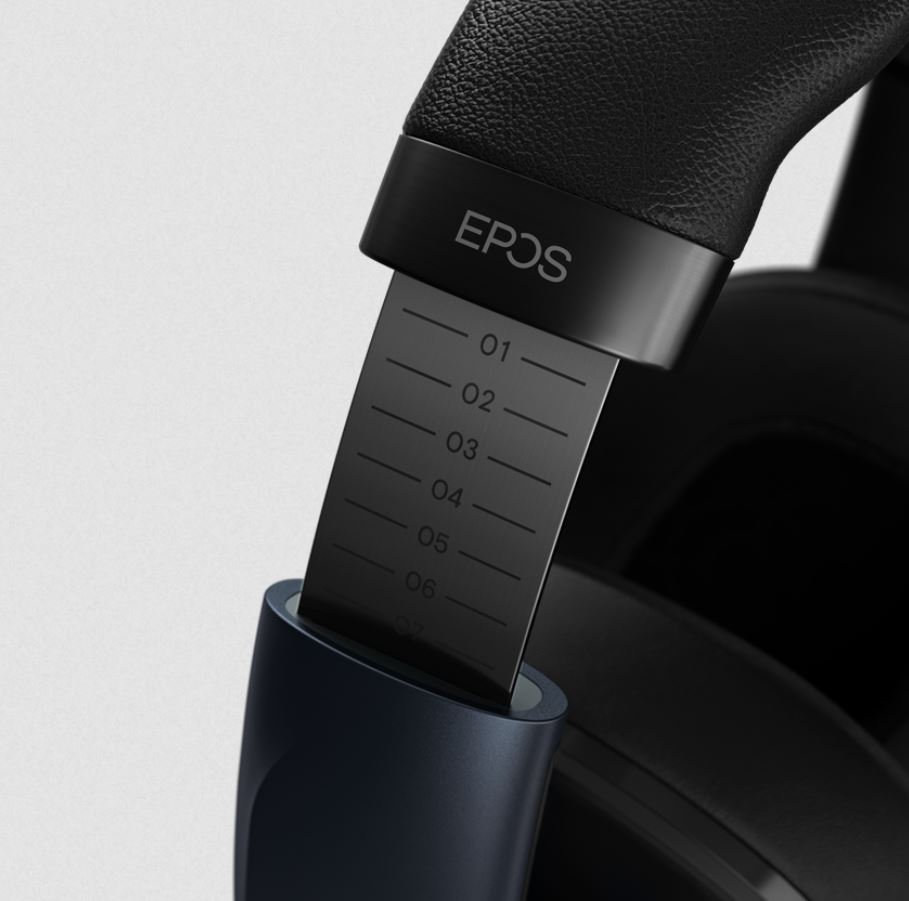 Equally the headset brought my PC games to audio life such as Borderlands 3, Call of Duty Black Ops and Far Cry 6 with directional audio. Whether on the consoles or the PC, the H6PRO brought these worlds to life, particularly the subtle background sound effects. As expected the headset works great with audio and streaming services such as Deezer, Netflix and Disney+ that again produced clear and if needed loud audio. I tested the microphone as a player and also hearing one of my colleagues using the microphone that captured our voices well, without any background sound.
Final Thoughts?
If you're looking for a wired headset with strong audio features that is capable to delivering an immersive audio experience for gaming and streaming services, then the EPOS H6PRO nicely fits that criteria. Best of all, it can be used on a variety of platforms and both PC and console gamers will enjoy its quality microphone that allows them to flawless work in the multiplayer sphere. Given that, the EPOS H6PRO is not cheap and retails here in Australia for $259AUD (October 2021) but if you can afford it, the headset delivers a strong and enjoyable audio acoustics.
Recommended!