Hardware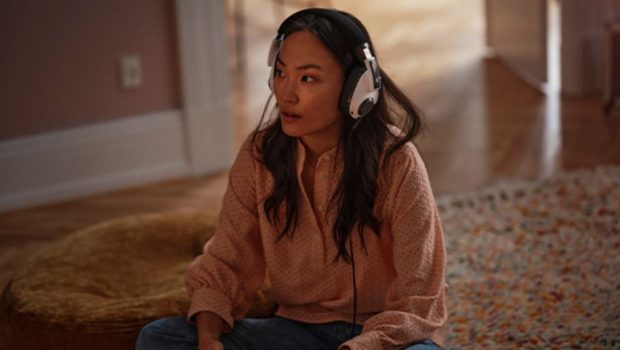 Published on October 16th, 2021 | by James Wright
EPOS H3 Hybrid Review
Summary: The EPOS H3 Hybrid is "hybrid" audio done right!
The EPOS H3 Hybrid gaming headset has been designed for dual gamers as it supports both USB wired and Bluetooth 5.2 connectivity to ensure all your gaming machines can be connected. So whether it's your PC, Nintendo Switch, smartphone, last-gen consoles or the amazing all new next-gen consoles of the PlayStation 5 or Xbox Series X, the EPOS H3 Hybrid closed acoustic gaming headset has you covered with a RRP of $259AUD (October 2021).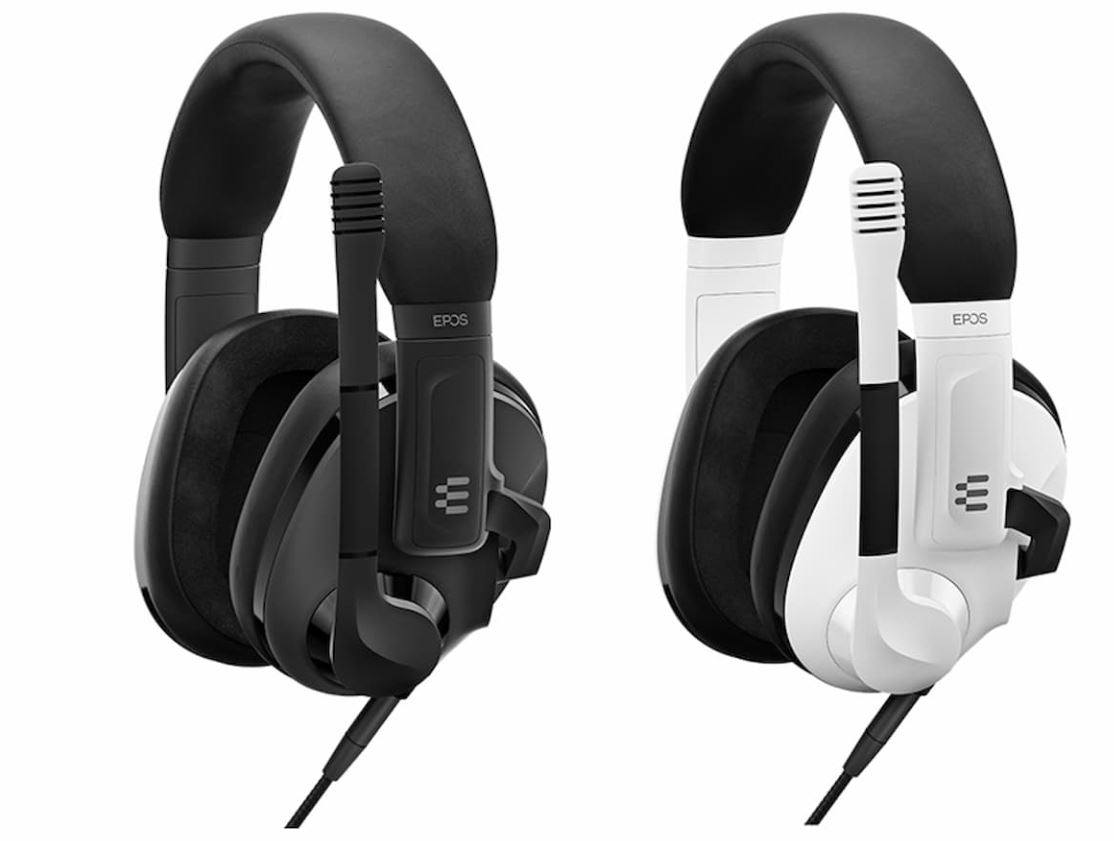 Key features
Audio Mixing
EPOS Gaming Suite (PC Only)
EPOS Audio Technology
Multiple Connection Options
Smart Button
Well packed from EPOS, the H3 Hybrid gaming headset not only looks the part but feels like a well-designed product. It's also quite a comfortable headset to wear courtesy of its adjustable headband, weight (just 298 grams) and angled ear cups which does not get uncomfortable for long periods of gaming, music or films.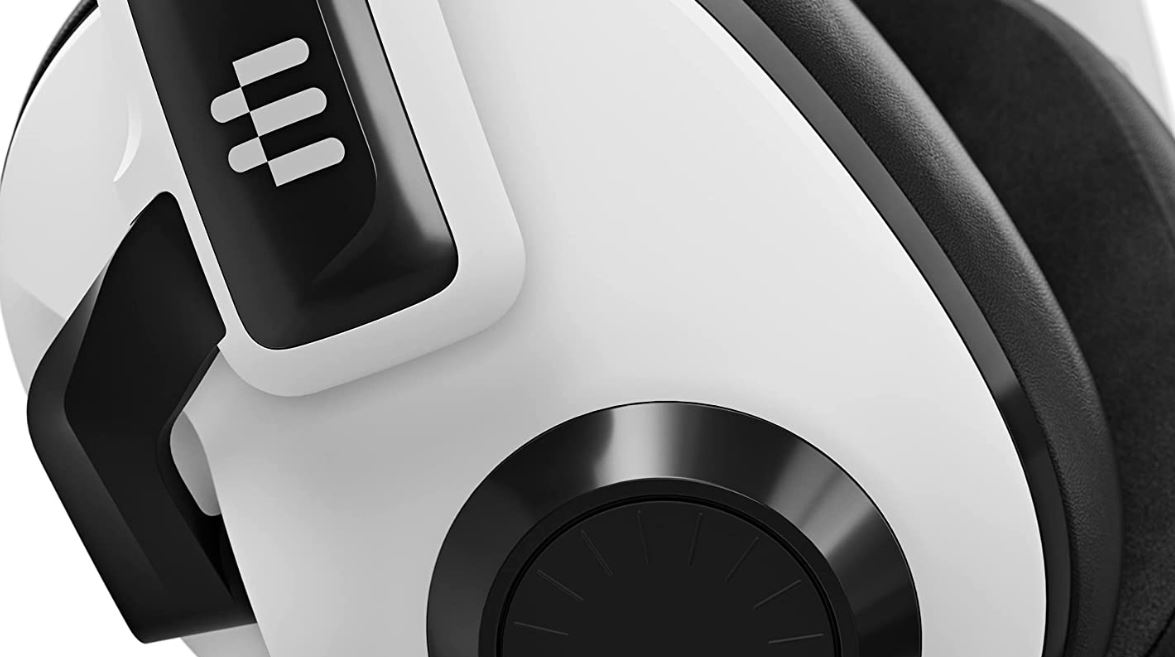 While you can flip the boom arm microphone up for mute, it can also be removed if you don't regularly access multiplayer games or use it for calls on your phone. However, there is also a secondary microphone in the ear cup that still allows you to chat which is true thinking outside the box from EPOS!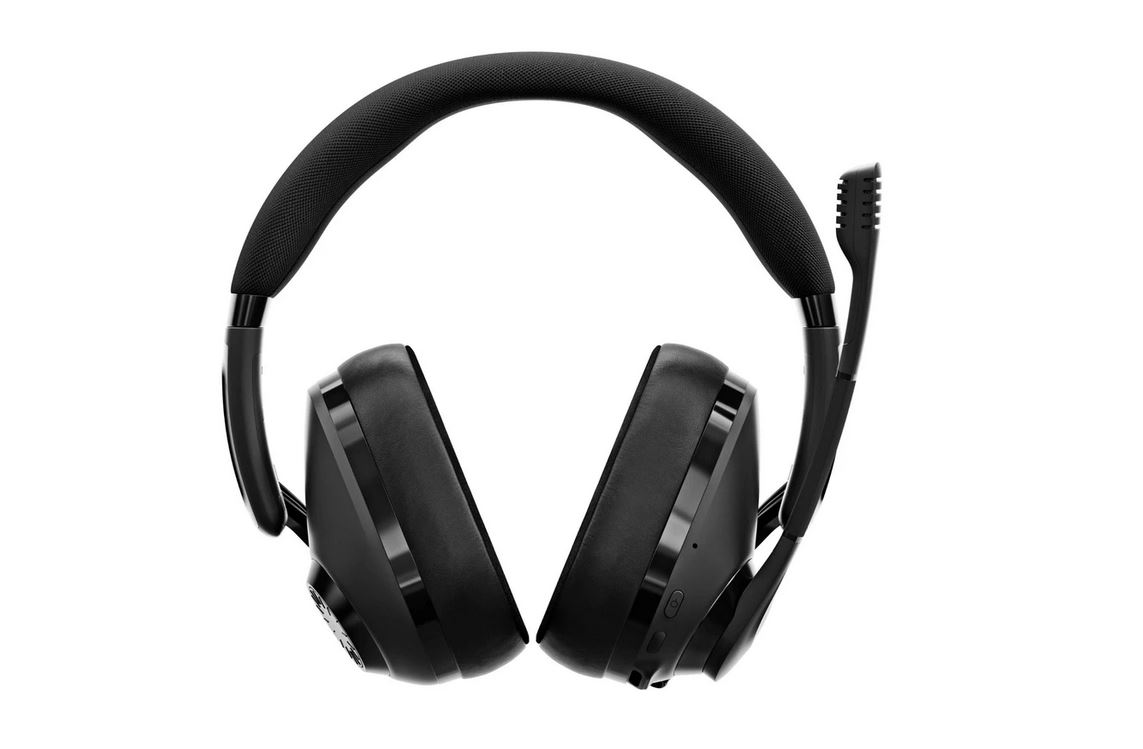 Box Contents
EPOS H3 Hybrid gaming headset
Cover plate (for microphone port)
USB Cable
Console 3.5mm Cable
Safety Guide
Quick Start Guide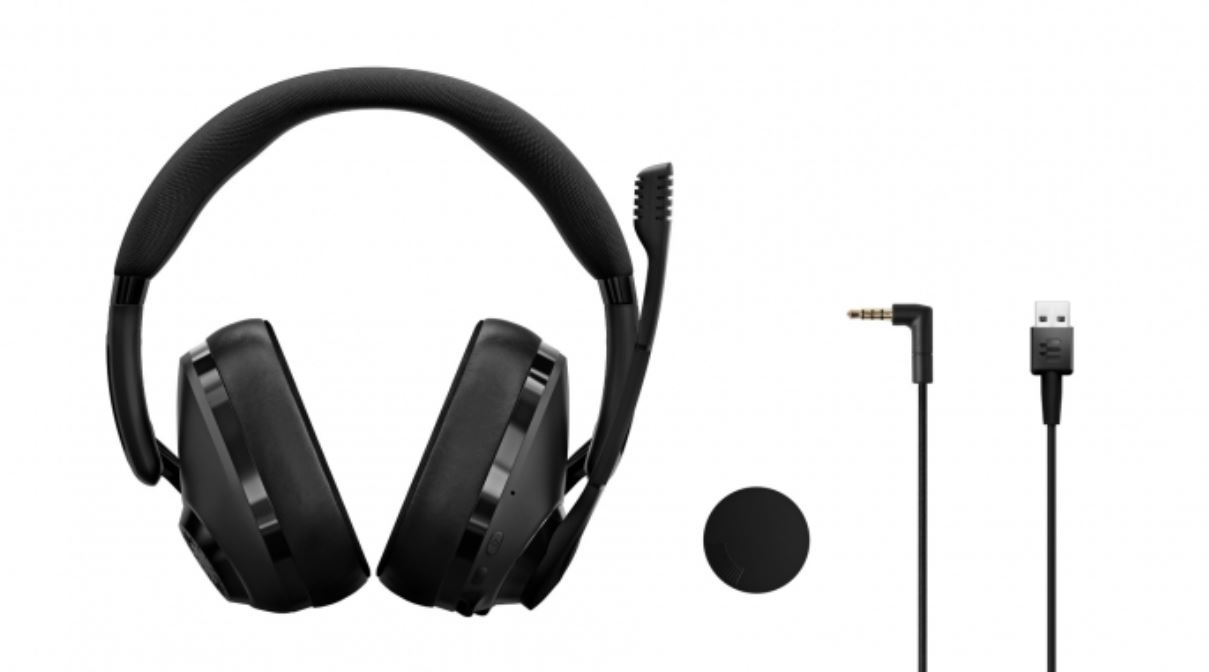 While USB charges the H3, the headset itself has an impressive 37 hours of battery life via Bluetooth and 24 hours via a 3.5mm audio cable. It also supports two simultaneous connections through Bluetooth and 3.5mm which means you can be talking to friend while you play and this slightly reduces the battery life to 19 hours with dual connectivity. I must admit that being able to talk with friends or family while playing games is such an awesome feature or just listening to music or audio books. If the headset is completely flat, charging time via USB-C takes up to 90 minutes.
Setting up the EPOS H3 Hybrid is basically just plugging the device into your console courtesy of the cable and presto, you are ready to go. For PC owners, you just connect the USB-C connection and for Bluetooth, you push the smart button on the headset, then go into your smart device settings for Bluetooth and search for the H3 and then pair.
PC gamers have access the EPOS Gaming Suite that not only allows you to tweak a wide gamut of audio settings but give you access to 7.1 surround sound that creates a directional sound experience in each ear cup. The EPOS Gaming Suite also allows you to customise the smart button on the headset. Besides the smart button, there is also a volume dial that allows you to adjust on the fly.
There is an element of noise isolation in place with its design that helps enhance the audio. However where the H3 does excel is through its high quality sound which produced crisp and distorted free audio at all levels of the audio spectrum. Another highlight was the bass which again complemented the audio without it being overtly disproportionate to the other audio streams.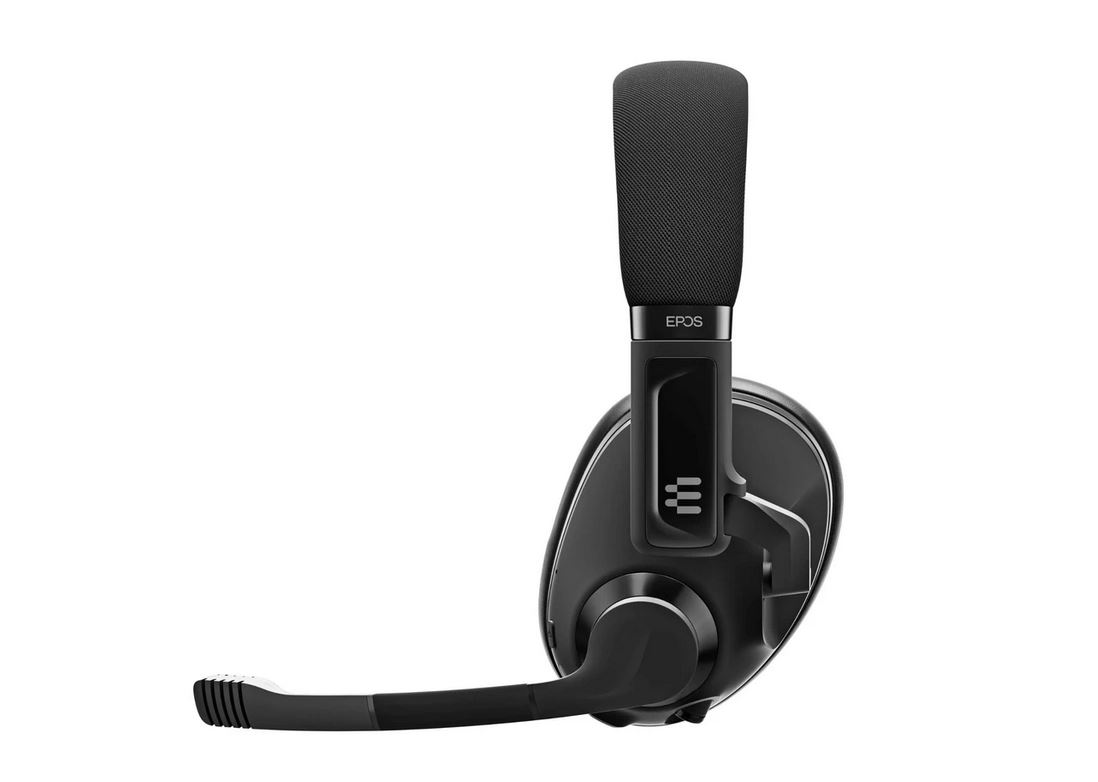 Games such as Call of Duty Black Ops, Far Cry 6 and Need for Speed sounded fantastic. Additionally the microphone quality was great and while the magnetic detachable boom arm mic is far superior to the inbuilt microphone on the ear cup, we had no qualms whatsoever with the clarity of voice it captured. Additionally, streaming services such as Disney+ or Deezer plus audio books again produced exceptional quality and I love being able to play games while chatting with friends on Discord or listening to Audible. Given that, the 40mm drivers really boom when they need to!
Final Thoughts?

All in all, the EPOS H3 Hybrid gaming headset is another well designed audio accessory for all sorts of gamers that boasts a comfortable design, excellent audio and a 2-year warranty for additional peace of mind.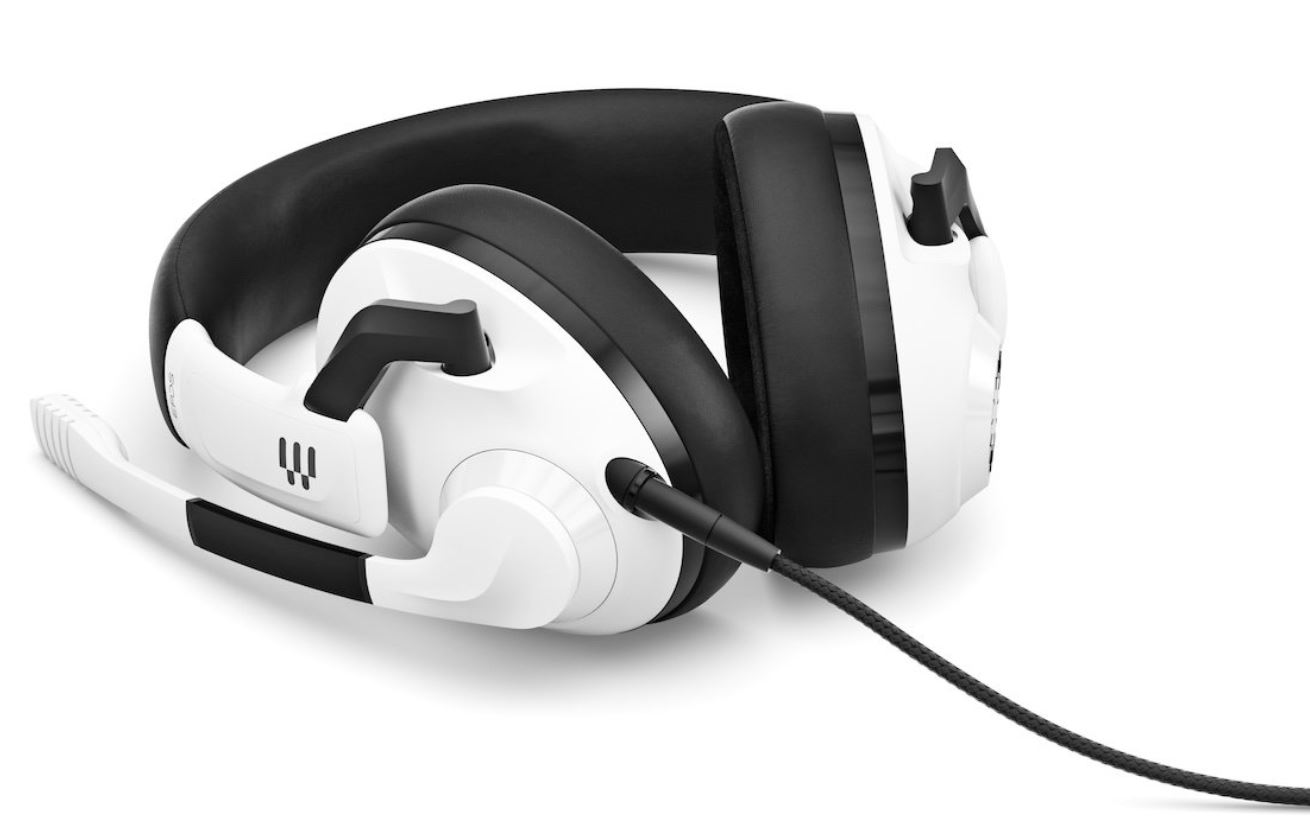 Key Features
Long Lasting Battery Life with Bluetooth
A single chargeprovides up to 37 hours of Bluetooth® audio and up to 24 hours when playing on a 3.5 mm console cable connection. Dual connectivity(3.5 mm cable and Bluetooth®) provides up to 19 hours of play.
Simultaneous Bluetooth® Connection for Audio Mixing
When paired with a smartphone via Bluetooth®, simultaneous connectivity allows players to chat with friends using their favorite third-party app while gaming on their preferred platform via USB or 3.5 mm cable. Separate intuitive volume control enables players to balance each audio stream.
Convenient Magnetic Detachable Boom Arm
Gamers can easily detach and reattach the microphone with a magnetic connection in the boom arm. When the boom arm is removed, a cover plate protects the connectors and keeps the H3 Hybrid's sleek, seamless look.
Dual Microphones
The H3 Hybrid includes a secondary microphone in the ear cup that allows gamers to pick up calls when wearing the headset on-the-go without the main boom arm microphone attached to the headset.
Multiple Connection Options
The H3 Hybrid allows for multiple connection options with included USB cable for PC, 3.5 mm cables for consoles and Bluetooth® for mobile devices
EPOS Gaming Suite
When connected to a PC through USB, players can download the EPOS Gaming Suite to unlock 7.1 surround sound and tailor audio and microphone preferences