Hardware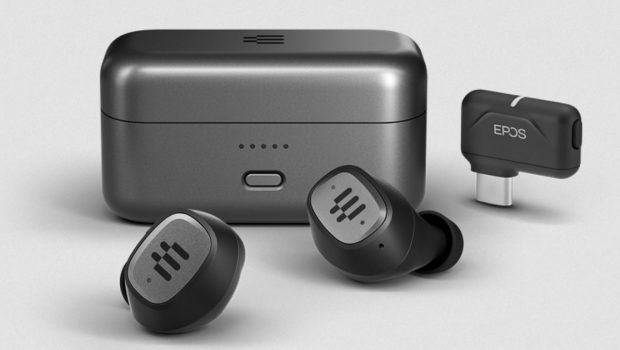 Published on November 9th, 2022 | by Brent Thomas
EPOS GTW 270 Review
Summary: Truly wireless gaming earbuds that are comfortable, have low latency great for competitive games but lacking bass that you would find in over hear headphones.
Have you ever wanted to be able to use wireless earbuds for gaming? Well look no further than the EPOS GTW 270 Hybrid. EPOS advertises them as gaming earbuds with ultra low latency and great ergonomics. Read on to find out the verdict.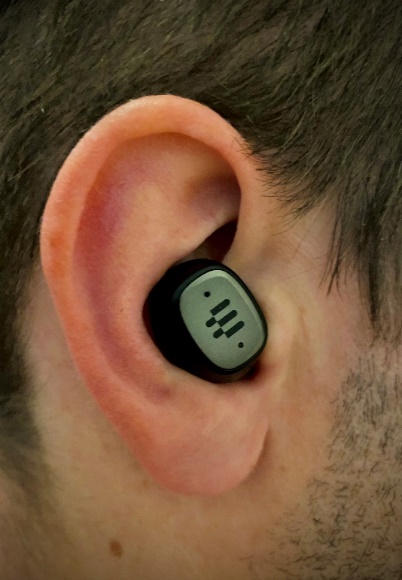 What is included in the box:
Pair of wireless GTW 270 Hybrid Earbuds
USB-C Dongle
Metal Charging Case
USB-C Charging Cable
USB-A to C extension cable
3 different sized silicone ear tips
Tested On:
Nintendo Switch (Handheld directly via USB-C dongle and docked via USB-A to USB -C cable)
PS5 directly via USB-C dongle
PC directly via USB-C dongle
iPhone wirelessly via Bluetooth (dongle not required)
First impressions out of the box are the great build quality of the earbuds and sturdy metal case, and clear 5 LED battery light indicators. They have a strong satisfying click as the earbuds attach to the magnet's case for charging between uses. I found it easy to place the USB-C dongle in the charging dock's USB-C port for easy storage when not in use. (Pictured below).
The earbuds provide a great, comfortable fit with the changeable silicone ear tips for different ear canal sizes. They are quite small, comfortable and easy to forget you are wearing them. Don't think the are just for gaming though, I took them outside for a run, paired with my phone and almost forgot I was wearing them. They offer an IPX5 waterproof rating (great for use with mobile devices for exercise) and operate as closed acoustic wireless Bluetooth earbuds.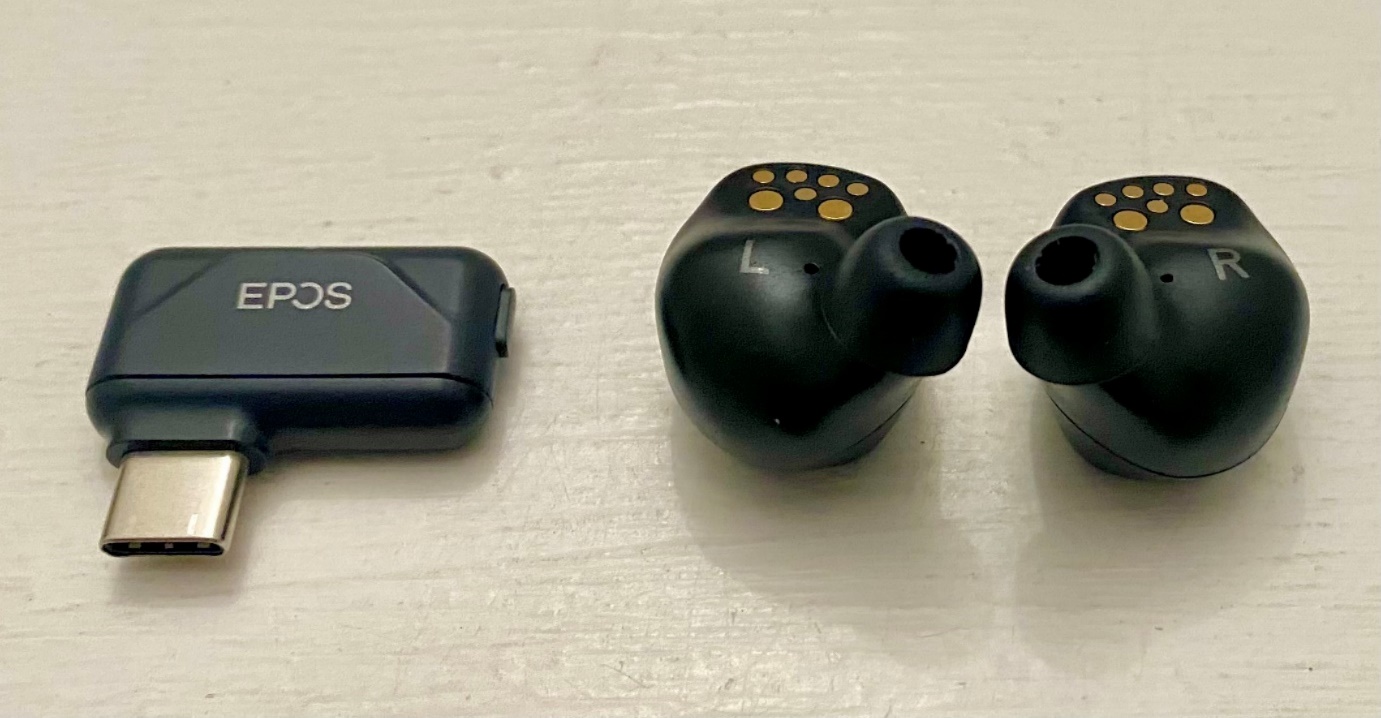 Connecting to the PS5 or Switch is as easy as connecting the dongle to your console, then pressing the pair button while opening up the carry case. I did have an issue with it paring to my PS5 initially, but once this worked it was fine every time after. The earbuds connect to mobile devices without the need for the USB-C dongle. This worked well, except with multiple reinstalls and device restarts it would refuse to connect the earbuds to the official EPOS Connect app – despite playing music via Spotify through my iPhone. Once the earbuds were connected to a device though, its connection was stable without any dropouts or interference.
Editor: The EPOS GTW 270 are not compatible with the official EPOS Connect App as trialed by our writer: In order to tweak the earbuds, users will need to download the EPOS Gaming Suite for via their PC. The EPOS Gaming Suite is the software companion that unlocks the full features of the GTW 270, including the ability to tweak the settings. For more information, please visit https://www.eposaudio.com/en/au/gaming/gaming-downloads – AB.
The EPOS GTW 270 Hybrids really do have low latency for wireless bluetooth headphones. They worked very well to be able to hear clearly and localise footsteps with virtual surround sound in competetive shooters like Call of Duty Modern Warfare 2 and Overwatch 2. They were however, quite lacking when it came to sounds requiring more bass such as explosions, engine sounds in GT7 and struggled with low end frequencies found in  hard rock, heavy metal and synthwave music. The can be used for party voice chat, with the included microphones. The tradeoff here is that although my BOSE SoundSport earbuds have better bass, they are bulkier and have noticeable latency that the EPOS GTW 270 Hybrid ear buds.
If you are so inclined to multitask, you can have the earbuds connected to your gaming console, whilst still being able to maintain a Bluetooth connection simultaneously for voice calls or podcasts on your phone.
Final Thoughts
If you want truly wireless earbuds for low latency gaming the EPOS GTW 270 provide that. As long as you are happy to settle for less bass. It's easy to forget you are wearing them in long gaming sessions due to their long battery life and comfortable, ergonomic fit which makes them a great alternative to bulky over ear headphones. They have great connectivity for practically every device and console I tested except the Xbox Series X/S.