Hardware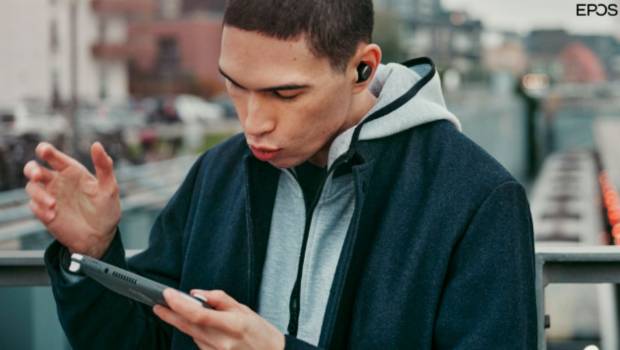 Published on February 23rd, 2021 | by Tony Smith
EPOS GTW 270 Hybrid Wireless Gaming Earbuds Review
Summary: EPOS GTW 270 Hybrid Wireless Gaming Earbuds have been designed to get your gaming on!
EPOS have just launched their new gaming earbuds, the GTW 270 that are a premium wireless audio product that is ideal for all audio experiences, especially from a gaming perspective. They are also dubbed a hybrid product from EPOS that offers dual connectivity options that includes Bluetooth 5.1 and a aptX low latency connection through a USB-C dongle for lag free audio on the 2.4Ghz frequency.
Best of all, the EPOS GTW 270 Hybrid Wireless Gaming Earbuds work on the next-gen console, the PlayStation 5, although not officially supported and we had no issues whatsoever. It also comes with a male-USB-A-to-female-USB-C extension cable which is a bonus!
Design wise, the EPOS GTW 270's are built from a high-end perspective and these closed acoustic earbuds are designed to perfectly in your ear. Further, the noise isolating eartips really adds to the overall immersive factor that lets you get lost in the audio. There is also a single button that swaps between play, pause, next track and phone controls which makes navigation a breeze once you are familiar with the controls.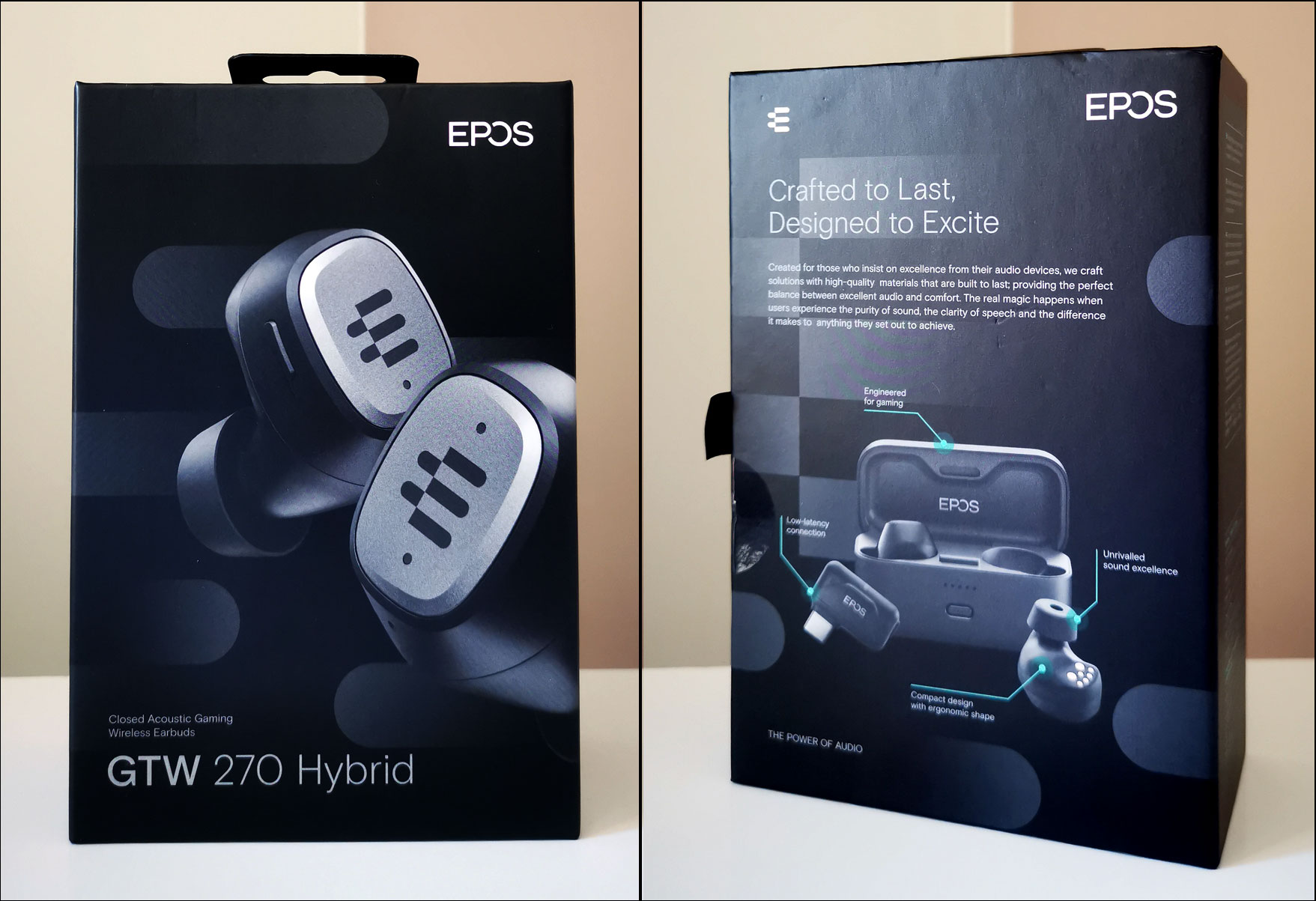 Adding to the features is the dual microphone that enhances audio so the recipient on the other side should have no issues whatsoever in hearing you. The exterior design of the GTW 270 may look a little larger than some of its competitors but surprisingly they are quite lightweight and fit into your ear snuggle. More importantly, they are super comfortable to wear and a fit for everyone thanks to four different tip sizes!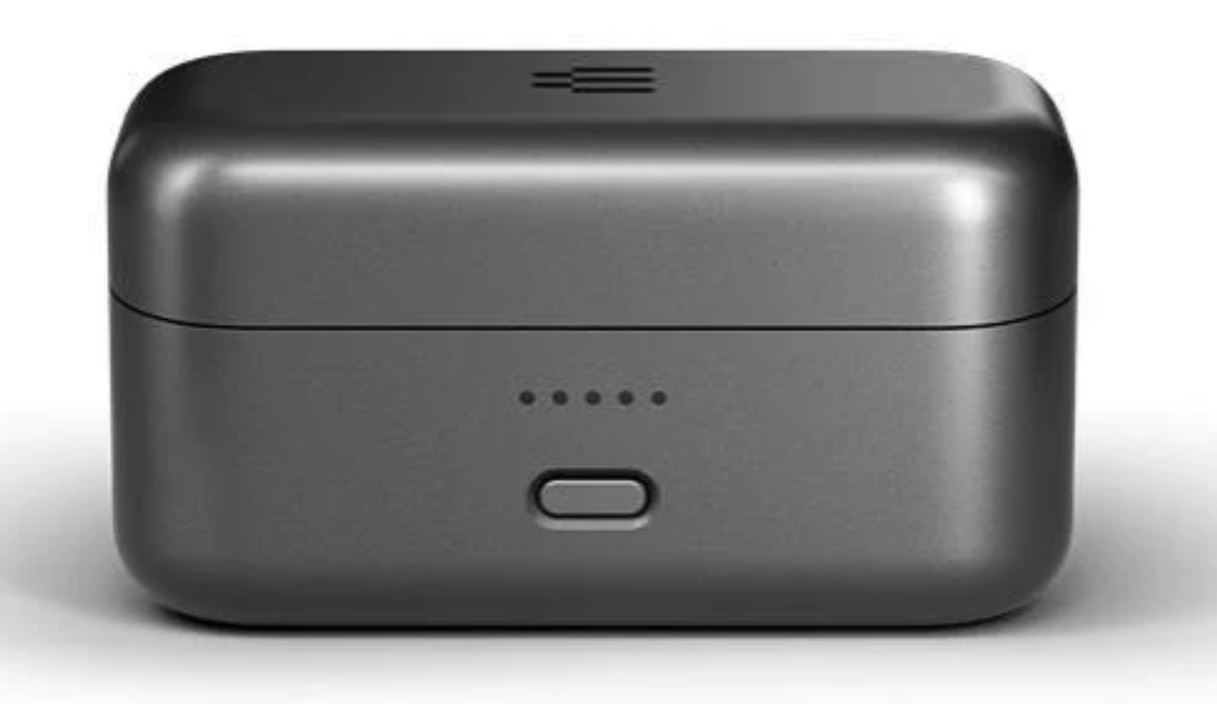 When it came to testing, we trialed the GTW 270 on our Android smartphone and our PlayStation 5. The setup on both devices is an easy process and we were up and running in no time. Alternatively if you're a PC gamer and don't have Bluetooth, you can connect them through the USB-C dongle which can be used on the Switch as well. Needless to say, the GTW 270 made all the audio on each device shine with well-balanced levels, decent bass and no distortion whatsoever.
Games such as Asphalt 8 and Injustice on our Android phone added to the gaming experience and on the PlayStation 5, Control Ultimate Edition and Cyberpunk were almost "wow" moments when it came to clarity and submersion into these virtual worlds.
Alternatively, films were equally as good and I watched a few episodes of Messiah on Netflix and also Captain Marvel which again and thanks to the GTW 270 made for a great watch. In terms of music, artists such as The Killers, Ed Sheeran and Daft Punk sounded a treat with good level and again, no distortion which is great on these tiny 6mm drivers.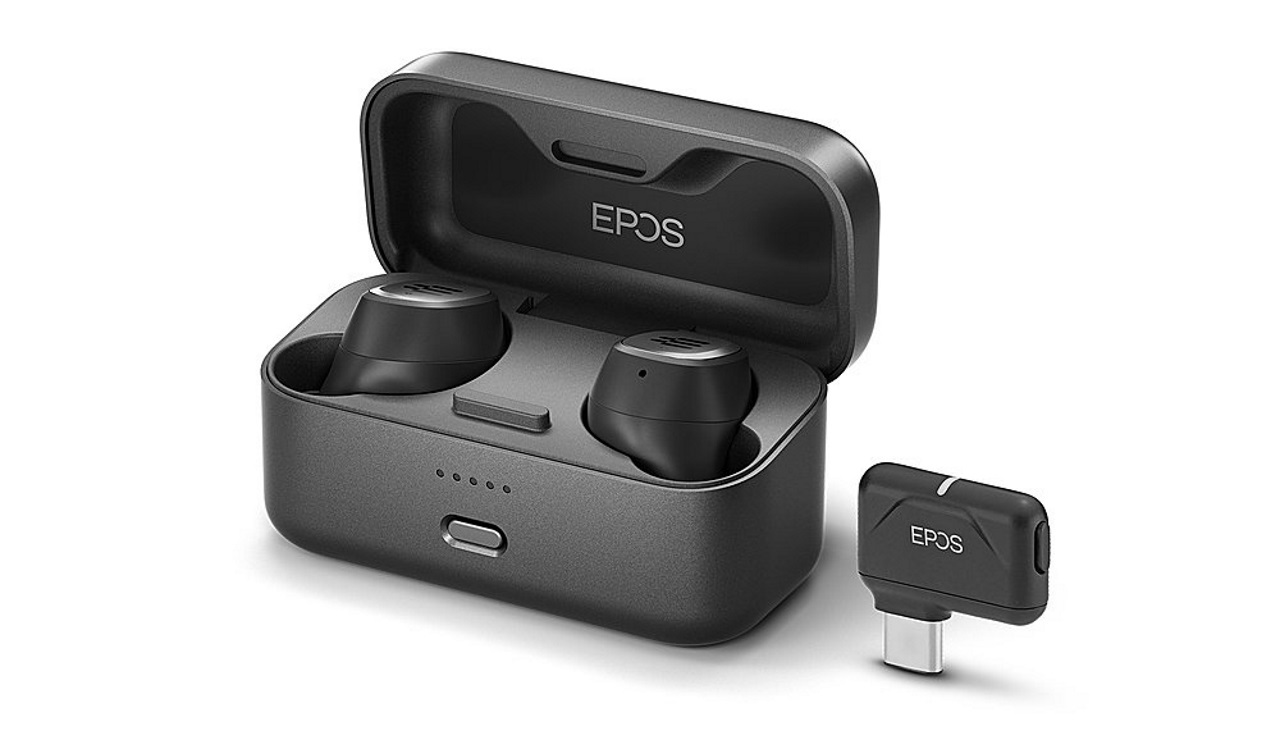 In order to charge the EPOS GTW 270 Hybrid Wireless Gaming Earbuds and if they are completely flat, it will take a maximum of 90 minutes to power back to life through the charging case. Thanks to the quick charging, downtime is very low and with the case, you get around 20 hours of charge.
Final Thoughts?
EPOS are off to a great start with their GTW 270 Hybrid Wireless Gaming Earbuds which produces excellent audio and multiple connectivity options.
Check it out!
Highlights of the GTW 270

Ultimate audio anywhere
Slip the compact GTW 270 Hybrid wireless earbuds into your ears and let the world fade away. The lag-free aptX™ low latency connection to your USB-C gaming device delivers high-end audio playback and lets you enter a new dimension.
Dual microphones deliver acoustic clarity and five hours of listening time is extended up to 20 with the charge case. Its ergonomic shape naturally adjusts to your ear, ensuring a secure and comfortable fit. Break away from reality with immersive audio on the go.
Unrivalled gaming sound
Noise isolating custom designed earbuds delivers the no-compromise EPOS signature sound in miniature. Exceptional aural clarity provides expansive audio for enjoyment of your game's audio realism with deep powerful bass, natural mids and sparkling highs. Escape to new worlds while going places.
Compact design and ergonomic shape
The GTW 270 closed acoustic earbuds are designed to be compact and lightweight for long wearing comfort. Its unique and ergonomic shape is soft and naturally adjusts to your ear, ensuring a secure and comfortable in-ear fit.