Games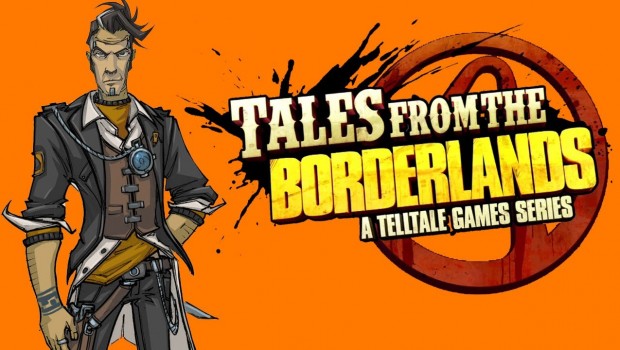 Published on June 12th, 2015 | by Admin
Episode 3 of Critically-Acclaimed 'Tales from the Borderlands' Available Starting June 23rd
After a dizzying escape from a very-near-almost-certain-death scenario (involving statuesque buttocks), Rhys and Fiona find themselves looking for another piece of the puzzle that will lead them to the untold riches of Vault key ownership. Lost in the mysterious jungle of an Atlas terraforming facility, Fiona finds help from an unexpected mentor, Rhys continues to share brain-space with the disembodied mind of a dead dictator, and love is in the air. Pursued by the ruthless criminal 'Queenpin' Vallory, and with very little help from Vaughn's accountancy skills (or stellar abs), getting anywhere near the Vault will be entirely up to you.
The episode is expected to be available for digital download the week of June 23rd on PC/Mac via the Telltale Online Store, Steam, and other digital distribution outlets, and on PlayStation 4, Xbox One, PlayStation 3, Xbox 360, Android, and iOS devices. Follow Telltale Games on Twitter and Facebook for the latest details on exact release dates as they are confirmed.
Set on the unforgiving world of Pandora after the events seen in Borderlands 2, Tales from the Borderlands is a five part episodic game series full of Borderlands' trademark humor following two adventurers on their quest for greatness.
GamesBeat awarded the season premiere of Tales from the Borderlands a 96/100 score, calling it, "A hilarious knockout," adding, "Zer0 Sum stands tall as the ultimate point-and-click science project: combine the beloved Borderlands lore and setting with the shining vision of an artistic studio, crank up the heat, and enjoy."GameSpot awarded the episode a 9 out of 10 score, calling the episode, "…a beautiful new twist on the Borderlands experience with loveable leads and breathless action sequences."  Destructoid also awarded the game a 9 out of 10 score, saying, "Telltale really knocked it out of the park with this one,"  later adding, "…this might be the funniest Borderlands game to date."   
In their review of Episode 2, Polygon praised writing that "crackles with the sort of life and energy that drives the best comedy," while IGN said "it constantly oscillates between thrilling action scenes, hilarious back-and-forth banter, and some poignant character moments… I consider myself completely on board for Telltale's wild ride." Entertainment Weekly also declared it "one of Telltale's most engrossing series yet."  
Players control two characters throughout the season: Rhys, a Hyperion 'suit' with dreams of being the next Handsome Jack, and Fiona, a Pandoran con artist looking to score her biggest ever swindle. Rhys and Fiona are thrown together as unwilling partners in an adventure to recover cash they both think is theirs. This journey will take players on a wild ride where gangsters, bandit lords, and Vault Hunters are just some of the obstacles they will encounter in this new take on the award-winning universe created by Gearbox Software.
Tales from the Borderlands: A Telltale Games Series – Episode 3: 'Catch A Ride' is rated 'M' (Mature) for Violence, Blood and Gore, and Language by the ESRB. The series is published digitally by Telltale Games in partnership with Gearbox Software and 2K.