Events
Published on September 28th, 2014 | by Dakoda Barker
Epic Diem 2014
Epic Diem by Dakoda Barker – September 27, 2014 at the University of the Sunshine Coast, Sippy Downs
Conventions tend to carry certain expectations or stereotypes. My convention adventures can be typified by large crowds of overheating, elaborately costumed teenagers squealing about big name actors and artists and writers. I think about standing in long lines, fighting for seats, and jostling just to navigate between stalls.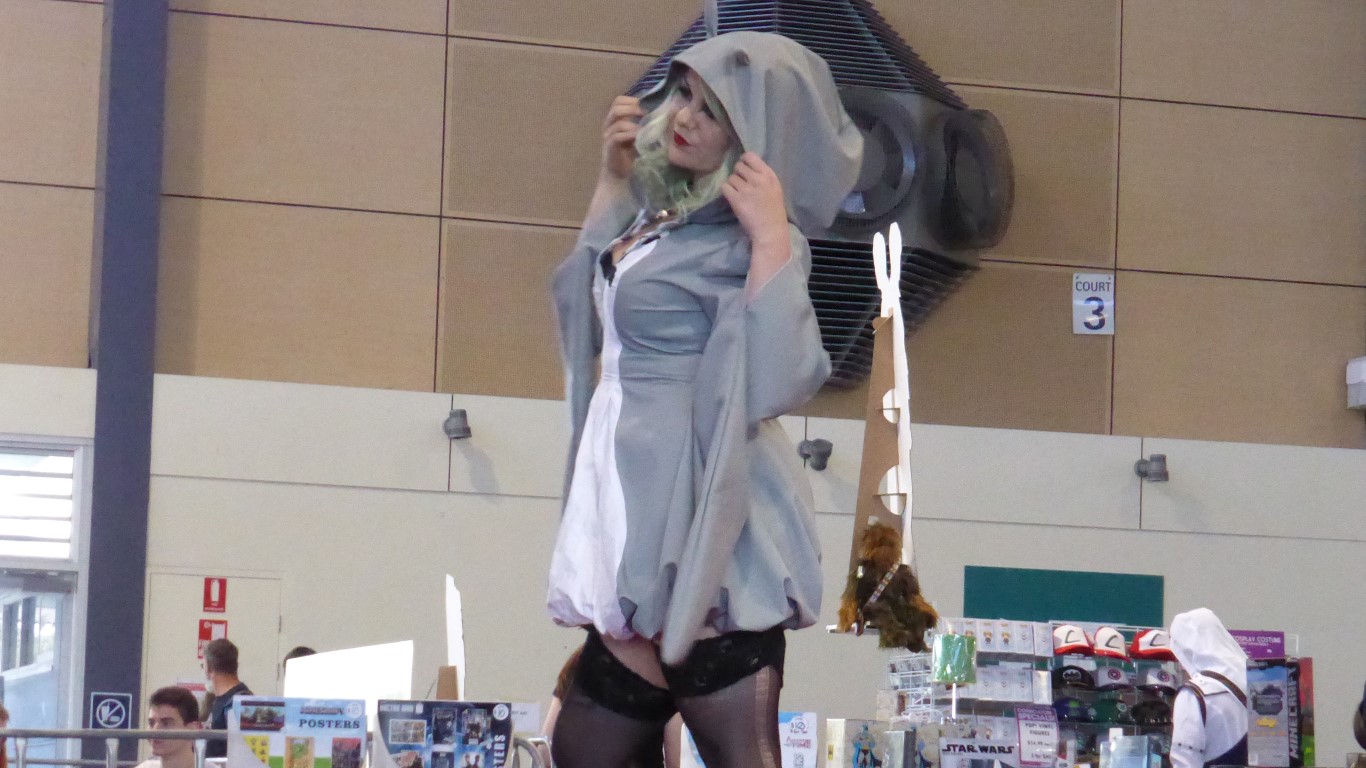 Epic Diem is a small event, having only just completed its second outing. It doesn't have big stars drawing the crowds, nor does it have wall-to-wall stalls full of nerdy merchandise. But Epic Diem is far from a 'bad' convention because of this—there's a distinct sense that the convention is about the people.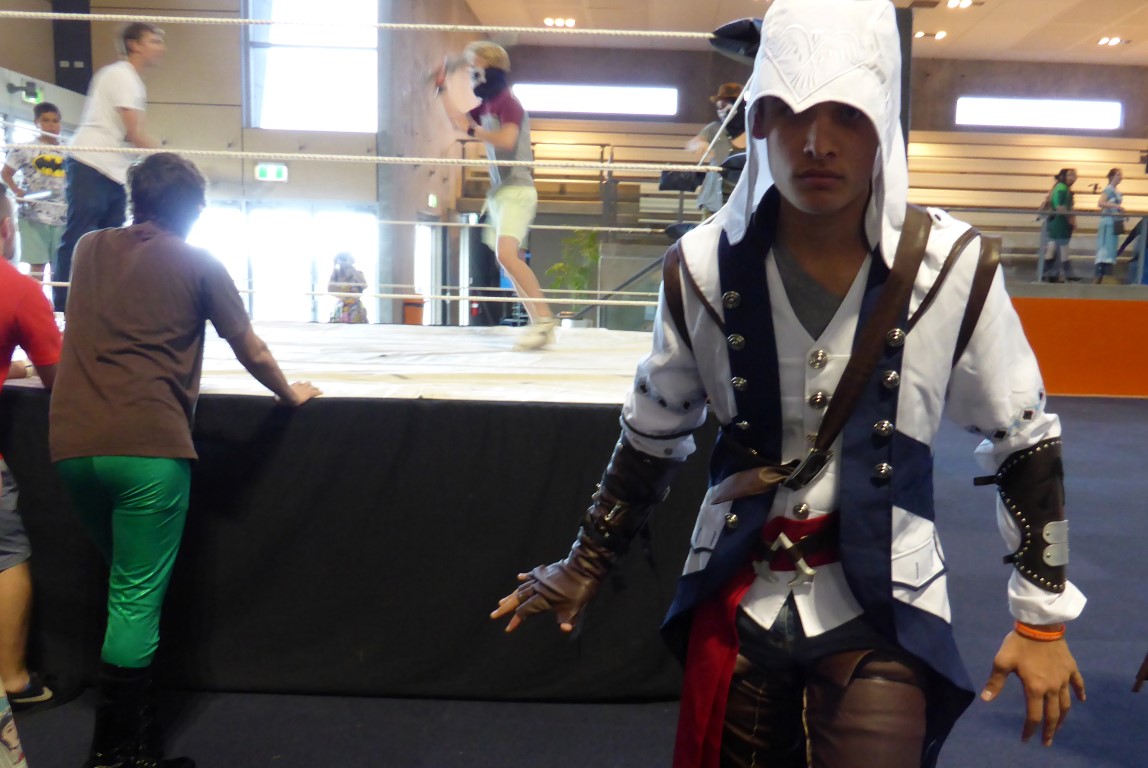 I was a little late to the event; it took longer than expected to fasten my girlfriend into her corset for her Alice (from Alice: Madness Returns) cosplay. There were no lines when we arrived, but a dozen or so people were milling around outside the University of the Sunshine Coast's sports stadium—the venue for Epic Diem. It's a strange feeling for me; the last time I was here, it was for my final exam. This time, instead of sleepy and stressed students, the stadium was populated by grinning geeks.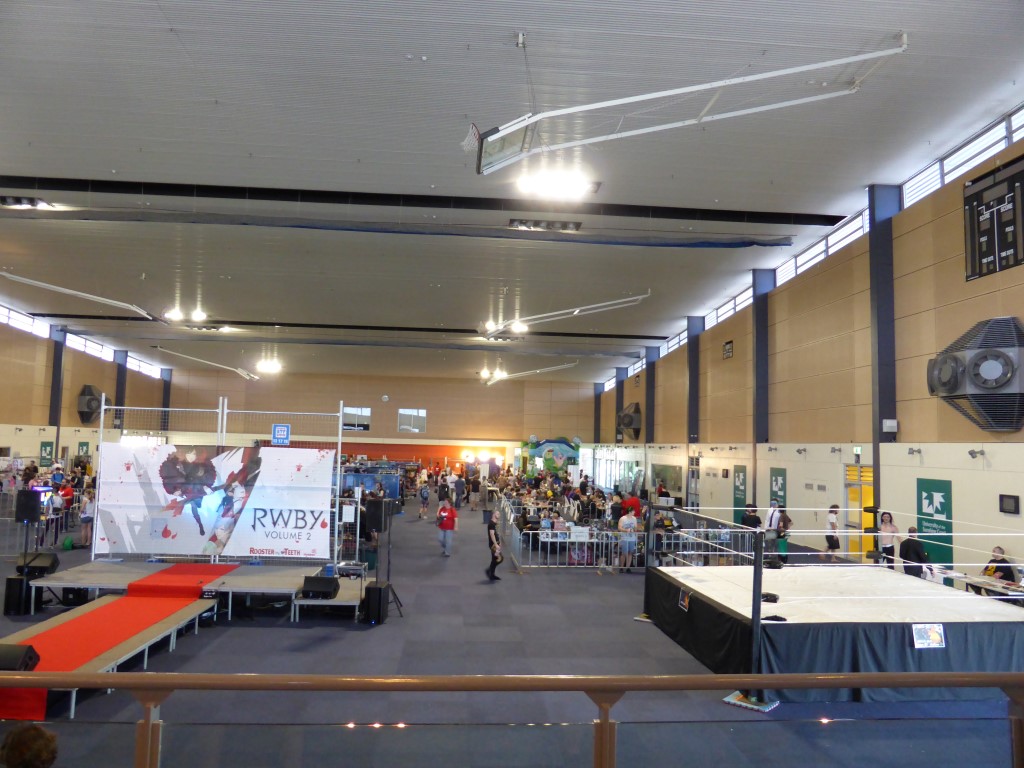 That familiar convention 'sea of people' didn't show up to Epic Diem. There were no tightly packed people passing by tightly packed merchandise stalls; instead, there was a healthy crowd of people strolling through quite generous lanes to visit the two-dozen or so vendors. What struck me was the demographic of attendees: a good 60–70 per cent of people were in cosplay, and there were quite a few families with young children.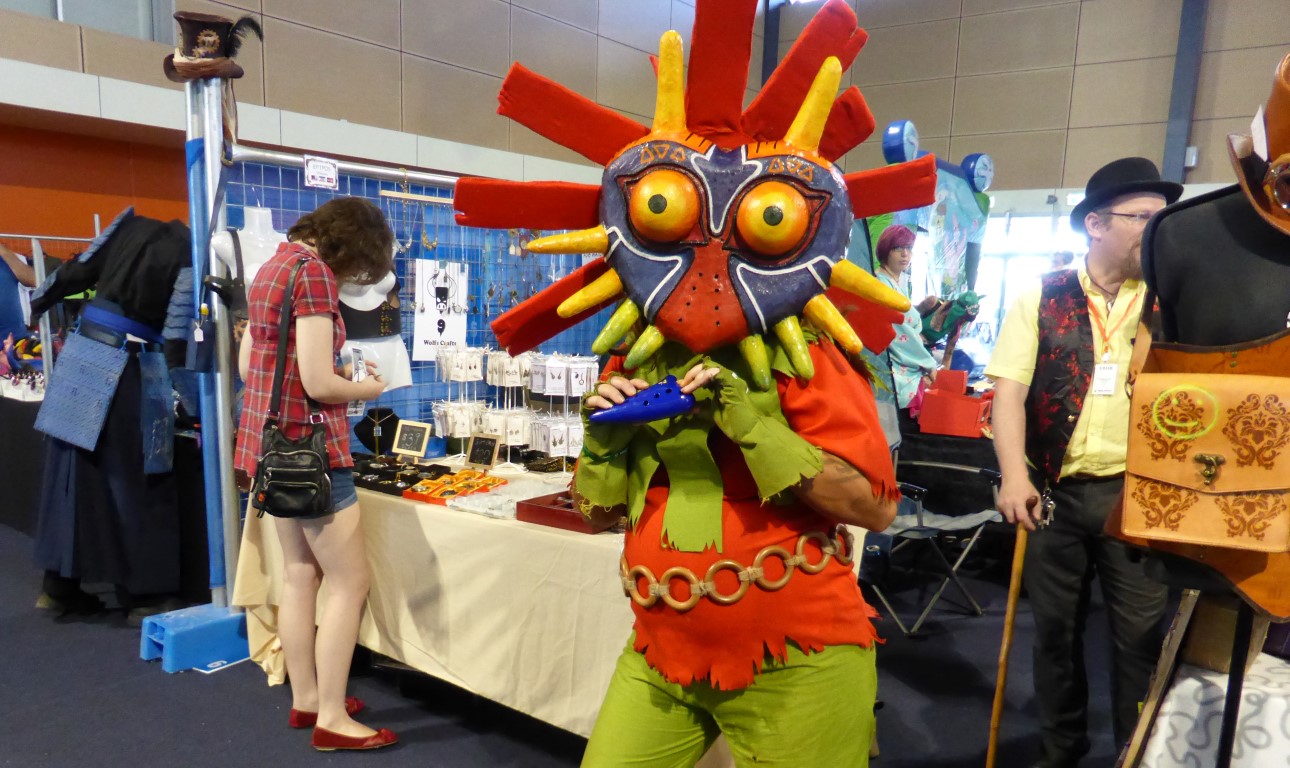 That's where Epic Diem shines. Without the crowds and a labyrinthine set-up typical of Brisbane conventions, taking youngsters to what may be their first convention is a relaxing and enjoyable experience—the jumping castle obviously caters to a younger audience (though jumping castles remain utterly awesome regardless of age).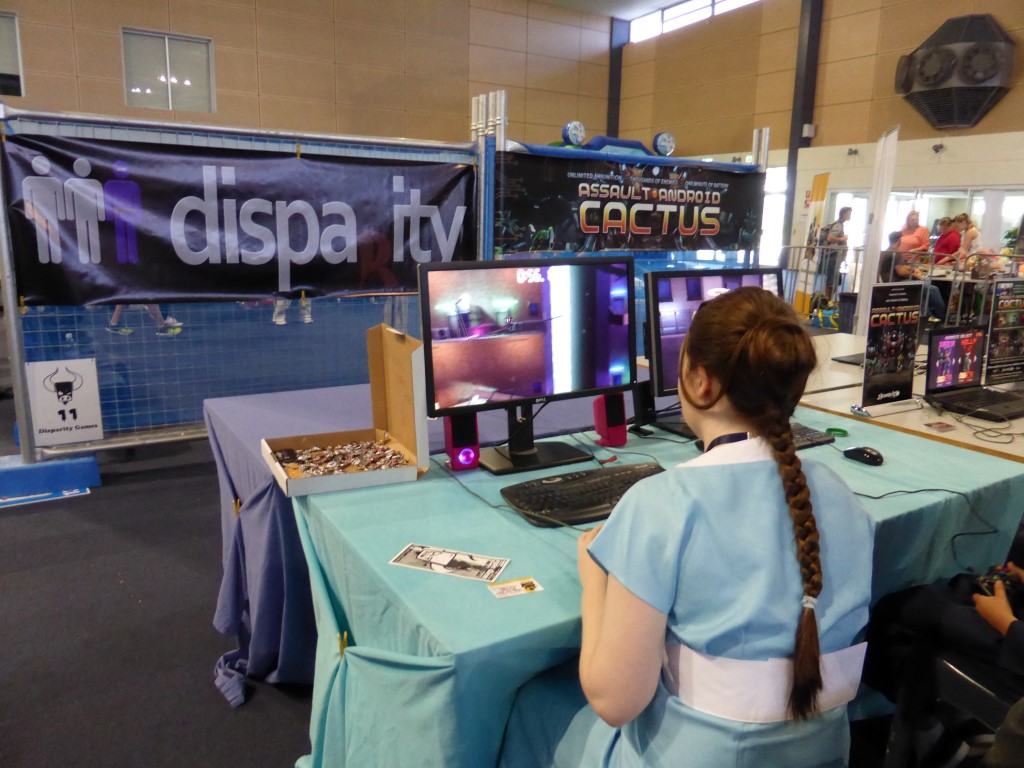 Without the heavy commercial aspect, there's a greater emphasis on actually participating in nerd culture. Outside on the athletics track were LARP archery and melee events; it was enjoyably reminiscent of the medieval festival I attended earlier in the year, with intricately created costumes and strong dedication to character. But it wasn't just a demonstration; convention-goers were invited to try it for themselves, giving LARPers a place to practice their craft with potential new recruits joining in.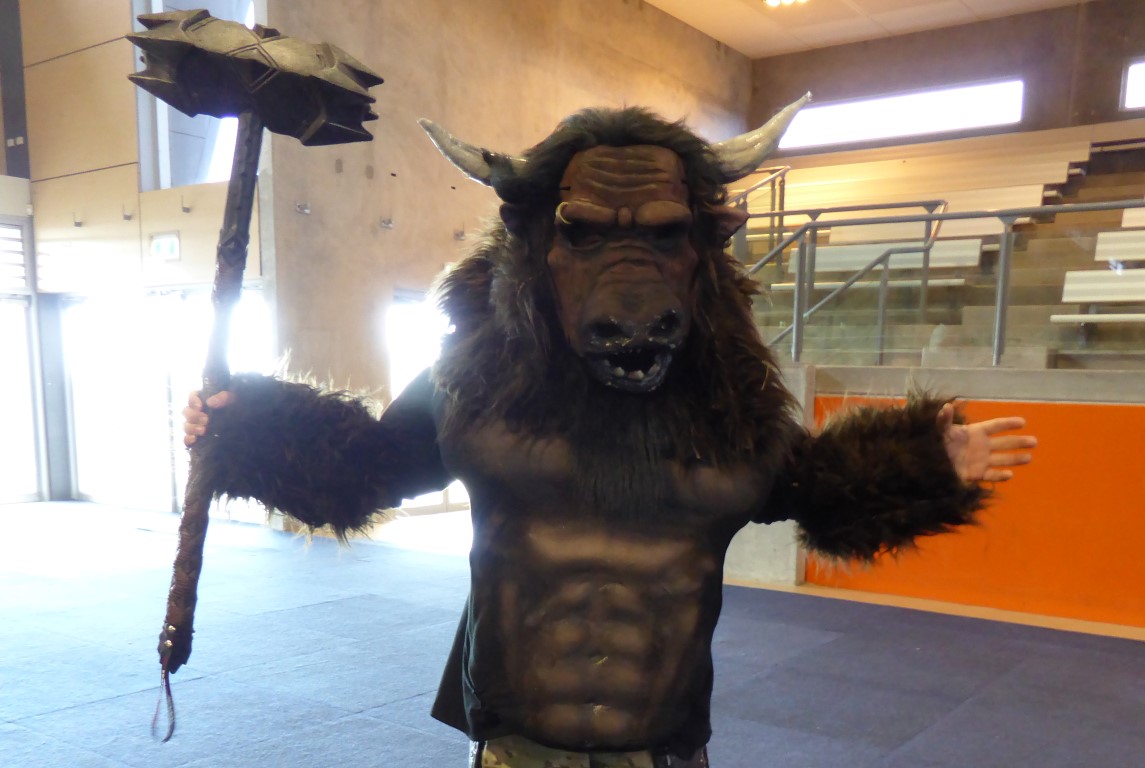 There was plenty for people to do inside as well. Gamers could learn to play League of Legends, or try out upcoming indie games Assault Android Cactus and Ninja Pizza Girl from Queensland studios Witch Beam and Disparity Games, respectively. The university's own stall hosted a motion sickness-inducing Oculus Rift, with a stack of cleverly placed leaflets advertising their new games development program. Fans of less electronic games could head over to the boardgame area, where a wide variety of games were free to use, including a Game of Thrones game that piqued my interest.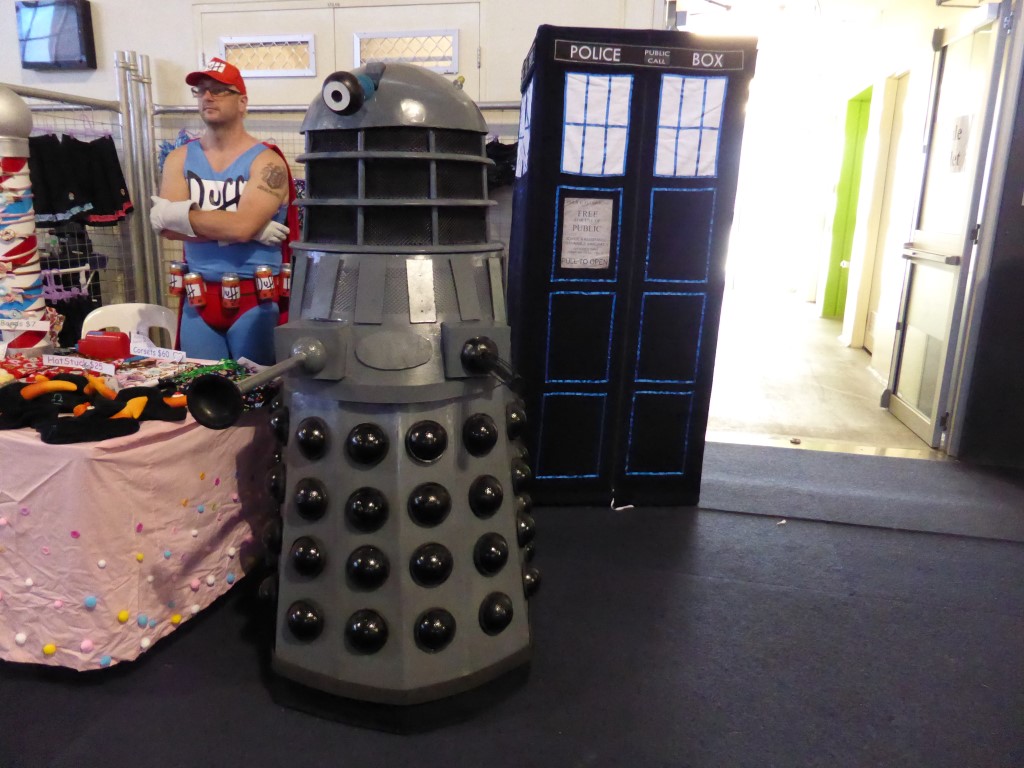 As with most conventions, there were tournaments of all sorts to participate in. Magic: The Gathering, Pokémon X/Y and TCG, and Yu-Gi-Oh were all represented. Notably, there were several tournaments for each game throughout the day. And, in case the emphasis on participation wasn't clear enough, the free-play tables—for various board and card games—was actually larger than last year's Brisbane Supanova.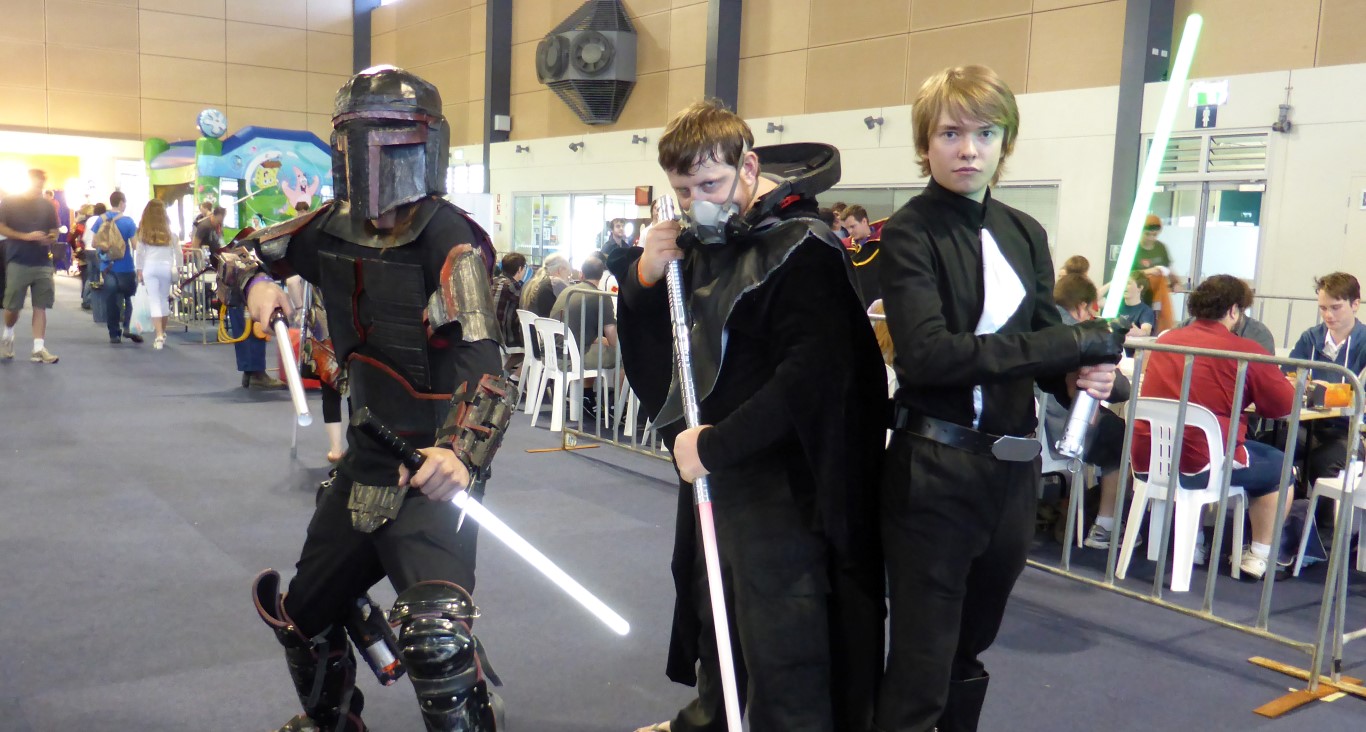 Epic Diem doesn't have the big-name celebrities, but it still has plenty of talented guests. The artist's corner showcased a bunch of Sunshine Coast and Brisbane talent, award-winning Australian author Isobelle Carmody did a Q&A, and local bands Hitsuzen World and ZICHXYNA performed later in the afternoon.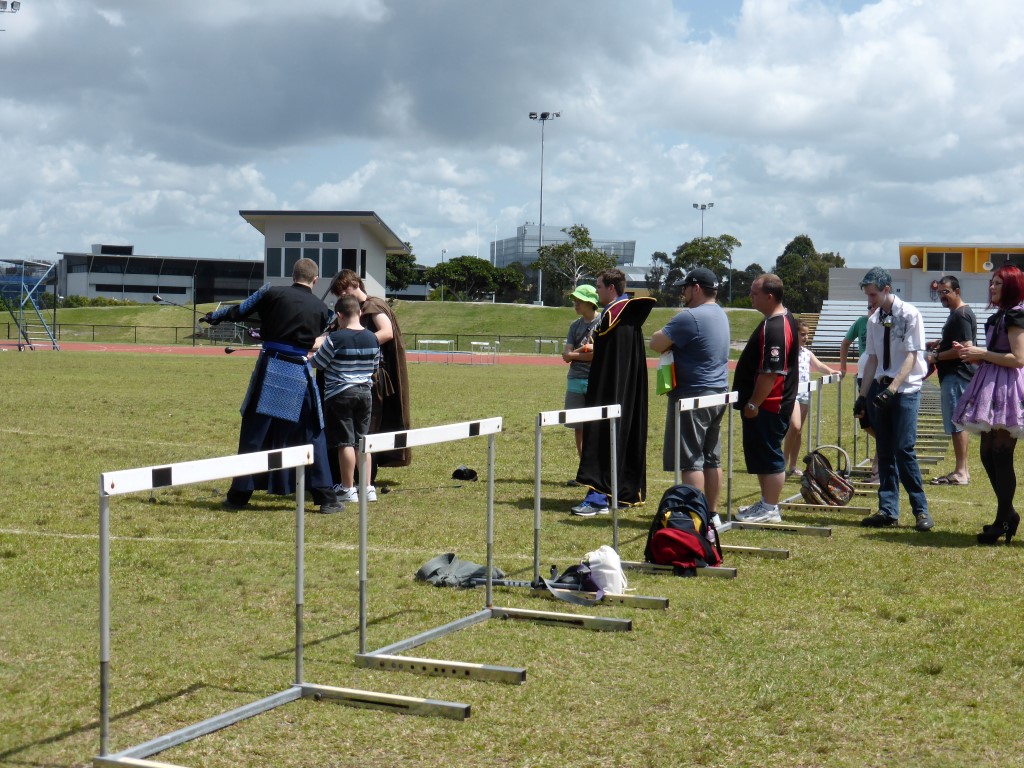 The cosplay competition—which doubled as a showcase for some of the clothing and fashion stalls that were present—was a little awkward, at times. I also inadvertently ruined an audience-participation joke, which didn't help. But it didn't matter; the costumes were great, the grandstand was packed, and everybody enjoyed themselves. There were several standout costumes for me, but it was mostly just exciting to see local cosplayers. Before Epic Diem, I would have had a hard time believing that there were enough Sunshine Coast residents interested in cosplay to put on a show like that. But there they were, folks of all ages, and I can only imagine more of them showing up as Epic Diem grows.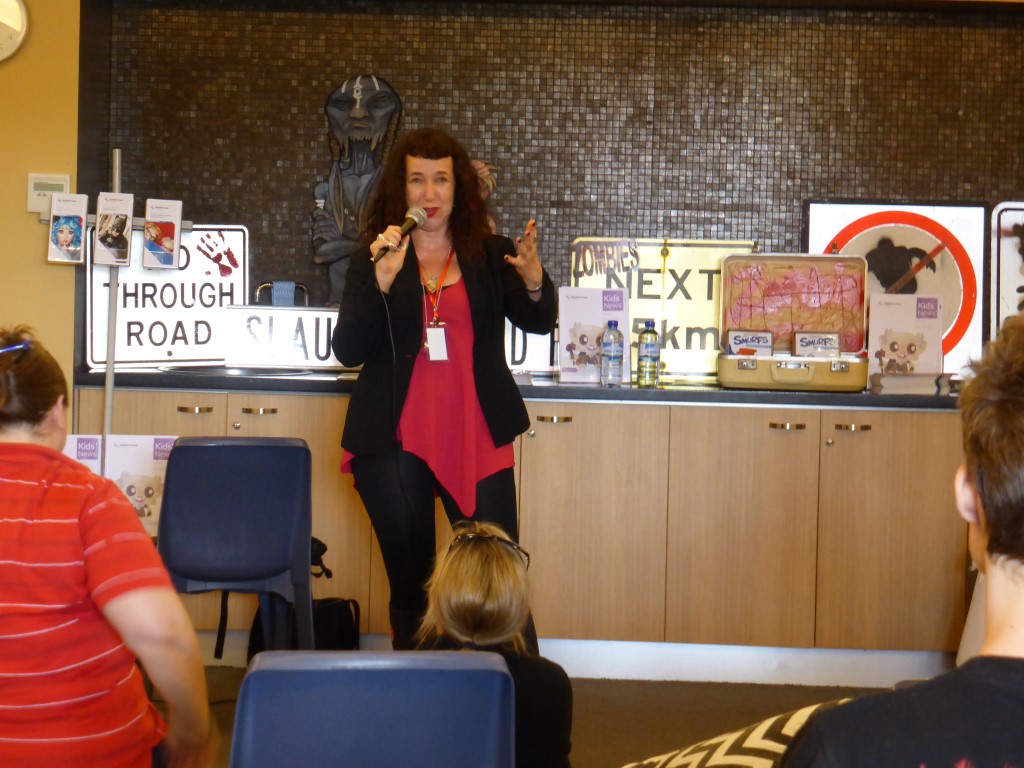 The best thing about Epic Diem is that it is grass roots. Locals have a cheaper, more family-friendly alternative to Brisbane conventions, and can link up with other cosplayers, gamers, or just general nerdy enthusiasts from their area. Local nerdy creators are also highlighted—at other conventions, they might fade into obscurity behind the already well-known names.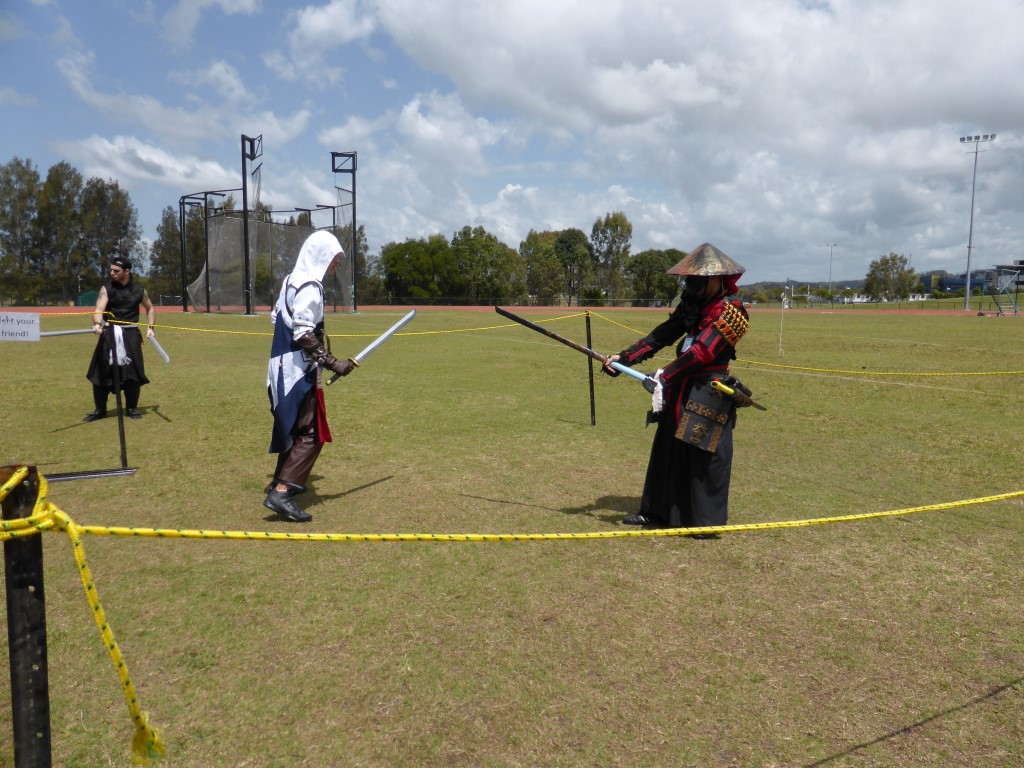 Several attendees said that this year's event seemed slightly smaller than last year and that definitely contributed to the slight sense of emptiness. But it also means there is room to grow, and Epic Diem holds a lot of value in being a small, community-driven convention. So even though it might seem less impressive than your Supanovas and Oz Comic-Cons, there's still a whole lot that makes Epic Diem worthwhile—particularly if you want to get hands-on with any element of nerd culture. I'm looking forward to next year already.