Collectibles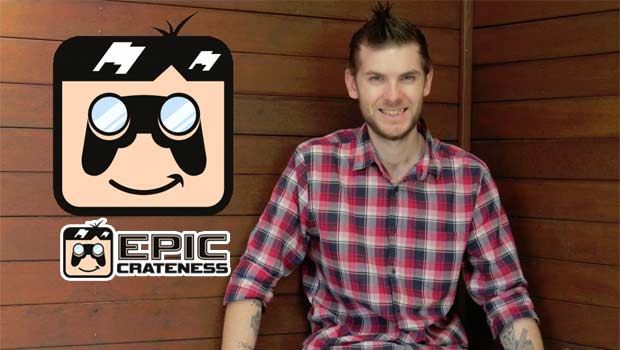 Published on June 9th, 2015 | by admin
Epic Crateness Co-founder Interview (Terry)
Welcome to Impulse Gamer Terry! So on that dark and stormy night, tell us how you and your fiancée LaToya came up with the idea of EPIC CRATENESS?
Glad to be here!
I can remember back when I first started dating LaToya, she would always be getting mystery beauty boxes in the mail and I thought it was a great concept. I wanted something that would appeal to me, so I looked up online and found a few overseas geek boxes. I tried a few and felt underwhelmed by the contents. I wanted something more, but it didn't exist on the market yet. We needed to do it ourselves.
We were recently engaged at the time, instead of planning our wedding we instead used our resources to fund this endeavour. After a few months of brainstorming ideas together and coming up with bad puns about crates, Epic Crateness was born. I am still scorned to this day that "The Crate Escape" was taken by another business, and it had nothing to do with pop culture or crates would you believe!
Tell us what EPIC CRATENESS means for you and your customers?
For the customers, it's like having a Birthday or Christmas all year round, except they're getting the gifts they want. It's another way for them to indulge and fuel a passion of theirs.
For me, it's a way to provide Australians with a quicker and more economical way to get a hold of geeky goodies, rather than wait for weeks from overseas sellers. They get an improved product and at a cheaper cost.
It also means a lot to me to see our product bring joy to people's lives. Our community is amazing and it's very fulfilling to know I can bring a smile to their face.
Before starting EPIC CRATENESS, have you experienced any loots before?
I had tried the American based Loot Crate and Canadian based Nerd Block. I felt like they always included a few quality items and the rest were filler. This is what inspired me to start Epic Crateness and introduce bigger crates which were only filled with quality items. We are the only company in the world to do a $100 crate of premium geeky goodies.

To date, what's been your favourite crate so far?
For me personally, it would have to be our very first Legendary Crate back in February. It included a Claptrap figure, Deadpool Pop Vinyl, TMNT mug, Streetfighter mystery figures and the premium item was a Zelda Boardgame. All fandoms I love.
The Walking Dead Crate in March was also great for a different reason. We had IamFallFromGrace review it, and her overwhelmingly positive reaction let us know we were on the right track and had something special on our hands.
Given the amount of amazing products being released world-wide every day, is it sometimes difficult finding items for a crate before the deadline?
The biggest difficulty we face is generally things out of our control, such as shipping delays or supplier problems. Just recently we had to change the premium item last minute as a retailer had bought the rights to sell that item exclusively in Australia. Luckily, we were quick on our feet, but it's things like this that can throw the whole curation of a crate out.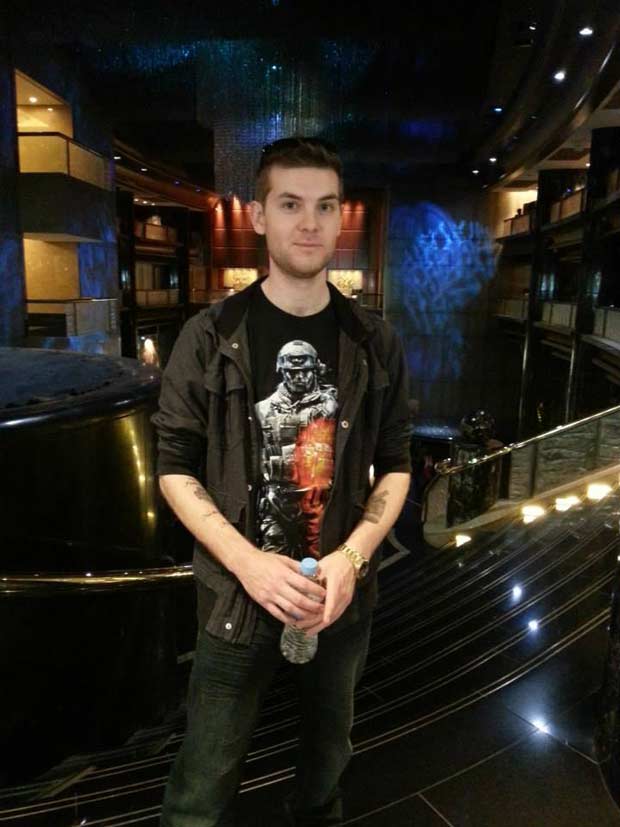 Can you tell us how you scope out the products for your crates?
It generally starts off with whatever is popular at the time. For instance, when The Walking Dead and Game of Thrones came back on the air, we had them as the main premium item theme. From there it is a matter of finding items that have a "cool factor" about them, the kind of items you show off to people or have on display. We try to use themed items that have a universal appeal. If the customer isn't personally a fan of a certain video game or movie, you can bet they know someone who is, and these items make great gifts in that regard.
Our mantra has always been Quality over Quantity. We don't want to include filler items that you just want to throw away.
Can you give us a scoop of some of the products that 2015 hold in store for your customers?
Now we usually play our cards close to our chest when it comes to upcoming months products. However, if you are a Halo fan, you do not want to miss out on the Halo Theme Legendary Crate, coming at the end of this year to coincide with the launch of Halo 5.
If everything goes to plan, it will include the biggest statue we have ever put in a crate, and could quite possibly be the most awesome Legendary Crate of the year.
You heard it here first.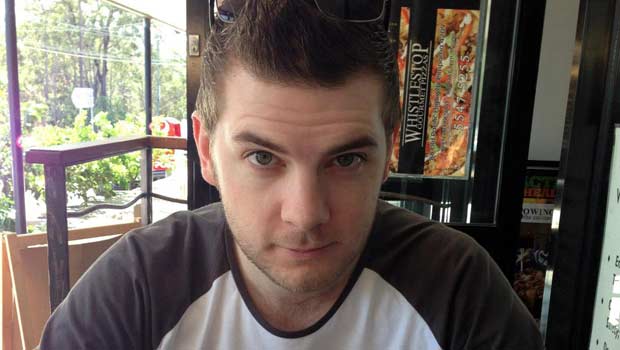 In this world of eBay, how do you keep your crates not only affordable but manage to include shipping in the price as well?
That is the magic question.
Postage prices have been the biggest hurdle to overcome for us a business. Customers don't realise it can cost us up to $40 to send our Legendary Crate to certain areas of Australia. We combat this by only charging a competitive flat-rate fee on our crates, no matter where you live. Postage is just one of those lose-lose situations where we have to make up for it in other areas of the business such as deals with suppliers so we don't sacrifice the quality of our products.
Given that you've been a gamer since the age of 2, what are your top five video games of all time?
Wow, this is tough. In no particular order I would have to say: GTA Vice City, Crash Bandicoot 3, Max Payne 3, Hitman: Blood Money and Mass Effect 2.
Of course, everyone has their own opinion, but I could go on for days about how these games have brought a unique experience to the world of gaming and how they have consumed so much of my time over the years.
What are you currently playing and what are you looking forward to in 2015?
At the moment I rotate between The Witcher 3 and Fifa 15, with a few rounds of Hearthstone thrown in between. I have also been hoarding PS1 games and playing them for a bit of nostalgia.
Fallout 4 is on the top of my most wanted list. My head nearly exploded when the new trailer was shown, I am a huge fan. I'm also looking forward to seeing what gets announced at this year's E3.

What's been your favourite gaming item in one of your crates?
Probably the Zelda Board Game. I don't think anyone was expecting such a big item in the crate. It's so well made and makes great reference to the game.
So what's the coolest item that you own at the moment?
I have a custom Max Payne 3 themed pair of Converse Chuck Taylors, only ones in the world. They are pretty sweet, and Rockstar even gave them a shout-out on their Instagram back in the day. As a huge fan of Rockstar Games, I was grinning from ear to ear.
With four different crates, Comic, Companion, Hardcore and Legendary, which do your customers, gravitate to the most?
It would be the Legendary Crate for sure. Just the name itself is so bad ass, and gamers can instantly relate to games like Borderlands, Halo, Diablo etc where Legendary has a stigma of being the elite. They see the name and know that this thing means business.
I also believe it is because there is no other product like this on the market. People like to try new things.
The Hardcore Crate isn't far behind either, and has quite a large number of subscribers. It finds that middle ground nicely between the mainstream $30 crates and our Legendary Crate.
Given how pop culture is so integrated into mainstream society, have you thought to give your customers the option of a Birthday or Christmas crate?
The Christmas Crate is something that has definitely come up in talks and has a very good chance of happening this year.
I've also thought of doing gifts to those people who have subscribed for a year straight as a thank you.
We are always throwing new ideas around, always trying to innovate and give back to our community.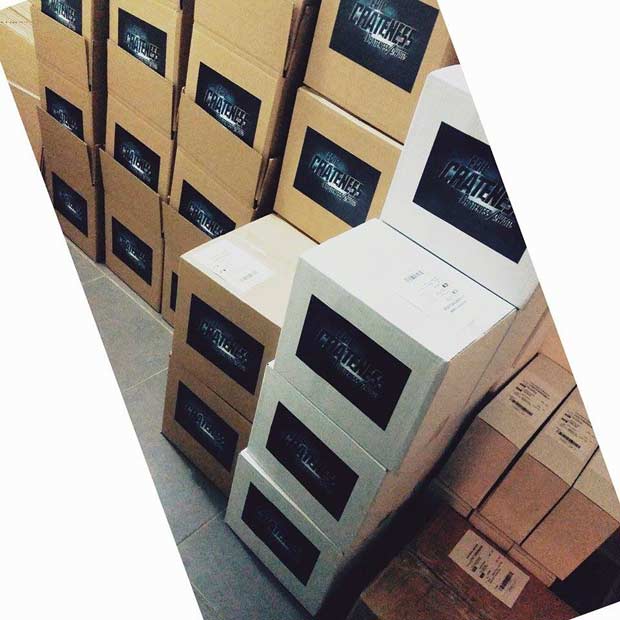 At present you only ship to Australian customers, will you be looking to expand this to New Zealand or further?
Expanding overseas is something we have envisioned from day one. However, there are a lot of things to consider in regards to different currencies, customs and shipping. We are always growing and that provides new challenges. Right now we are focusing on making sure our operation in Australia runs as smoothly and proficiently as possible. We have a lot of international interest from people all over the world. Expanding overseas is something that we want to do in the future, 100%.
Lastly Terry, where can our readers find out more about EPIC CRATENESS?
www.epiccrateness.com is where they can learn more about the products and subscribe.
I strongly recommend they like us on Facebook https://www.facebook.com/epiccrateness or just search Epic Crateness. We have a lot of announcements and competitions announced on their.
Lastly we are on Twitter and Instagram @EpicCrateness.
This has been a lot of fun. Thanks for having me!