Hardware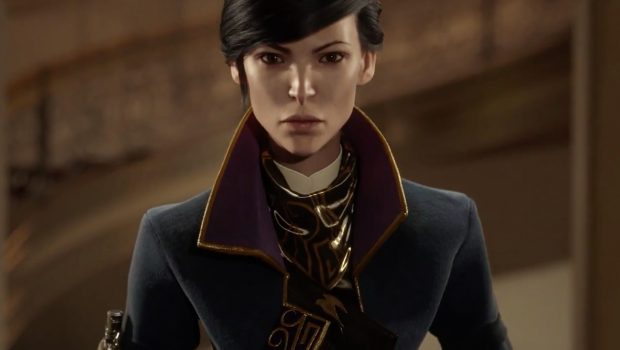 Published on October 20th, 2016 | by Admin
Do you have enough data for the holiday gaming season?
It's now easier than ever to buy your games digitally, but the majority of new blockbuster AAA titles now measure in around the 50GB mark, at least on PC, Xbox One and PlayStation 4. And that's not even factoring day one patches.
This is especially pertinent over the holiday gaming season, where we'll see plenty of big new titles with equally large download sizes. Here's a quick look at the download sizes for a few recent releases, and a few games on the horizon:
| | | | | |
| --- | --- | --- | --- | --- |
| Month | Title | PC | Xbox One | PS4 |
| September | FIFA 17 | | 40GB | 44GB |
| | Forza Horizon 3 | 50GB | 46GB | |
| October | Mafia III | 49GB | 49GB | 49GB |
| | Gears of War 4 | 80GB | 55GB | |
| | Rise of the Tomb Raider | | | 30GB |
| | Battlefield 1 | 43GB* | 43GB* | 43GB* |
| | Titanfall 2 | 45GB* | 45GB* | 45GB* |
| | The Elder Scrolls V: Skyrim Special Edition | | 25GB | 33GB |
| November | Call of Duty Infinite Warfare (with Modern Warfare Remastered) | 130GB* | 130GB* | 130GB* |
| | Dishonored 2 | 35GB* | 35GB* | 35GB* |
| | Final Fantasy XV | 45GB* | 45GB* | 45GB* |
*Approximate size
If you downloaded even three of these in a month, you'd be looking at somewhere near 150GB of data usage.
The most recent Australian Bureau of Statistics "Internet Activity Survey" showed the average Aussie broadband subscriber only downloads 53GB of data per month.  While most gamers are probably far from average, if you put all of this together there's a good chance that some will start to feel the pinch during this bumper release period, and may need to look at data plan options.
If you expect you'll be downloading a few games over the summer, it might be worth considering an unlimited broadband plan – especially if you, your family or housemates are also relying on your internet connection for streaming or other big downloads. Unlimited broadband options have become increasingly common over the last year, and more affordable than you'd expect.
If speed isn't your primary consideration, you can get an unlimited ADSL2+ broadband connection for as little as $54.90 per month from Spintel, including the necessary home phone line rental.
(Chart – Lowest cost unlimited broadband plans)
If you are happy to fork out a little more, it's definitely worth considering opting for a faster connection – especially if you're staring down the barrel of a 50GB download. On an average ADSL2+ connection, (around 10Mbps), you could be looking at 12 or so hours to download a 50GB game. On a 100Mbps NBN or cable connection, this drops to just over an hour.
Of course, this means you'll need to pay your ISP for a speed pack. In most cases, you're looking at spending at least an extra $20 per month if you want your cable or NBN to offer 100Mbps downloads. $10 more per month will typically take you halfway there to 50Mbps, which is still a big improvement over standard ADSL. These prices do vary depending on your provider.
Say what you will about the NBN, but the big benefit is that it's democratising internet in Australia. Whether you're signing to an NBN plan through Telstra, iiNet, or a tiny provider you've never heard of before, they're still reselling exactly the same product. You're still connecting to the same NBN, regardless of your provider. MyNetPhone, for example, is $10 a month cheaper than TPG, offering an unlimited 100Mbps NBN connection for $89.99 per month.
(Chart – Lowest cost 100Mbps unlimited broadband plans)
While faster internet will often result in faster download speeds, it's worth noting that you can still face bottlenecks depending on where you're downloading from and how many other people are downloading a game at the same time. If you're trying to download a popular new release as soon as it goes live, there's a good chance you won't max out your connection. Think of it like a digital traffic jam.
That being said, I personally decided to fork out for a 100Mbps connection when the NBN went live in my suburb. While it's pricey, it's been worth every dollar.
Alex Choros is Associate Editor and resident gamer at WhistleOut, Australia's telco comparison website