Games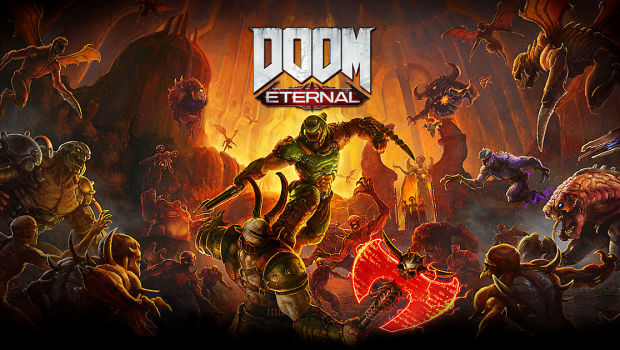 Published on October 1st, 2020 | by Adrian Gunning
Enjoy the long weekend with Xbox Game Pass!
With the extra time on hand as we head into the long weekend, we're sure a lot of you might be planning to bunker down, turn on your Xbox One and dive into a new game.
Still on the lookout for what game that might be? Like always, Xbox Game Pass has got you covered.
Providing well over 100 games, there's truly something for everyone. Whether you're after a terrifying horror, or perhaps a fast-paced shooter, you won't have any trouble in finding a game to really sink your teeth into.
We've thrown out some suggestions below, focusing on games that you can immerse yourself in for a considerable amount of time over the weekend. Check 'em out!
If you're looking forward to Halloween or just a game to give you a real fright, Resident Evil 7: Biohazard is a recent addition that'll give you just that. It is a truly terrifying experience that'll have you on the edge of your seat throughout the entire game.
Playing as Ethan Winters, you receive a message from your wife, Mia, who has been presumed dead since going missing in 2014. As you search for Mia in a derelict plantation in Dulvey, Louisiana, you'll need to solve puzzles, fight monstrous enemies, and keep yourself safe from the Baker family at all costs.
RPGs fans see here; The Outer Worlds is all you'll need over the long weekend. Obsidian Entertainment, developers behind Fallout: New Vegas (also on Xbox Game Pass!) and several other great games, are back with yet another amazing adventure.
The Outer Worlds is a planetary expedition that sets players on a journey through Halcyon, a six-planet star system, to deal with the selfishness and mistakes of the galaxies mega-corporations. With a wealth of customisable options, some great writing and stellar gameplay, it'll have you hooked from the get-go and will keep you entertained across its lengthy journey.
What better way to celebrate the announcement that Bethesda is now under the Xbox Game Studios umbrella than by playing some of their amazing games? If you're looking for one of their best, you can't go much further than Dishonored 2.
Following the events of the first game, players can now choose to control either Corvo or his daughter Emily, with both characters having their own set of abilities. With so much at your disposal, how will you combine your character's unique set of powers, weapons and gadgets to eliminate your enemies?
Hollow Knight is one of the most successful independent games in recent years. Released to critical acclaim, the game was hailed for its approach to gameplay design which can be punishing at times, but ultimately served as a great challenge for players.
The game will keep you engaged for roughly 20 hours. But let's be honest, with how difficult the game is, a large portion of that will be painstakingly fighting the one boss you can't seem to beat.
Xbox Game Pass has seen some great support from Japanese developers, and our friends at Sega are responsible for some of the best titles on the service.
Yakuza Kiwami is one of Sega's finest. Kazuma Kiryu returns in this remake after a lengthy stint in prison, expelled from his yakuza family, and alone in a world he no longer recognises. This lengthy journey features an enjoyable gameplay experience that's easy to grasp, as well as some great comedic moments.
Rip and tear as the Doom Slayer! Doom Eternal is one of the latest additions to Xbox Game Pass and an amazing game from our friends at Bethesda. If you're looking for non-stop action, Doom Eternal is the perfect game to play over the long weekend.
Following the success of its predecessor, Doom (2016), Doom Eternal features expanded level design, new abilities, and even more enemies to take down as you combat to save Earth from the invading armies of Hell.