Games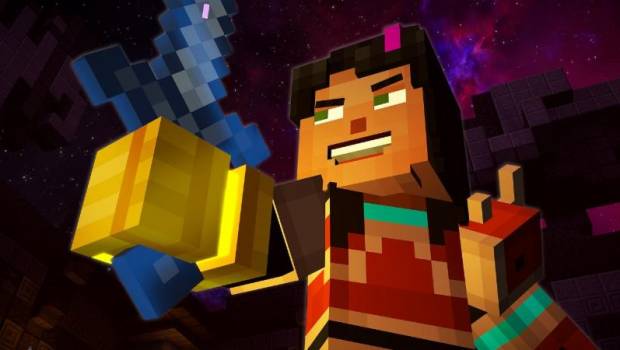 Published on May 22nd, 2020 | by Admin
Enjoy some Multiplayer Ma(y)dness with Xbox Game Pass!
Who remembers their first game of Halo 2 multiplayer on Xbox Live?
Since its initial inception in 2001, Xbox Live set a new benchmark globally for the multiplayer experience. To this day, we're seeing millions of Xbox fans jump online every day to participate in their favourite games with friends and family.
Xbox is the pioneer of online gaming and Xbox Game Pass provides you with easy access to some great multiplayer titles. Looking for the next multiplayer experience to dip your feet in? Party up with a few of your friends online and check out these games – revisit some classics or try the latest new online experiences – for some multiplayer madness!
Aye matey! Since its initial release in 2018, the team at Rare have not only remained committed to providing updated content for their hardcore Sea of Thieves fans, but they've also refined the game with new features and mechanics that has resulted in an amazing gameplay experience. It's no surprise that the game has attracted over 10 million unique players.
Whether you want to engage in ship-to-ship combat, or track down hidden treasure, partner up with some fellow swashbucklers and work your way to becoming Pirate Legend!
A recent addition to Xbox Game Pass, Bleeding Edge will have you hooked in an instant! Centred around two modes, you and your team will have two possible tasks – control the objective or collect power cores for your team and cash them in.
Teamwork is essential in Bleeding Edge, so make sure you've got a balanced team. Thankfully with some awesome character designs and abilities to match, we're sure you'll be able to find a few mains to rely on.
Sure, Gears 5 campaign and Kait's enduring journey is wonderful, but let's not have the multiplayer go unnoticed!
Gears 5 provides the same classic gameplay that you've come to know with the Gears series, only better. Dive deep into some team-based combat or bunker down with a few friends in the amazing horde mode. Alternatively, check out Escape – the new mode introduced in Gears 5.
Whether you're a button masher or someone who takes great pride in learning the ins-and-outs of a character, Mortal Kombat X is iconic.
This entry to the series features the same over-the-top gore that fans have come to love since its original inception in 1992. Featuring a collection of new characters – Mortal Kombat X has over 20 fighters for players to use. If you're under 18, just don't forget to ask your parents if you can play.
With that in mind, practice your combos, learn those fatalities and secure a Flawless Victory!
Halo: The Master Chief Collection
The grandfather of Xbox Live – Halo is where the service really took off, so what better way to celebrate than to dive in with a few friends and have a few games of Team Slayer!
It's not just Halo 2 this time though. The Master Chief Collection has everything you could ask for, including every single multiplayer map to ever grace the series. With the recent addition of Halo: Reach to the collection, that's over 100 maps!
Minecraft Dungeons is set to release on May 26th, and boy are we excited!
Minecraft Dungeons is a brand-new experience that fans of the franchise will go crazy for. Inspired by classic dungeon crawlers, Minecraft Dungeons tasks players with exploring and securing loot while fending off vicious hordes of creepers, skeletons and more.
Better yet, you can do all of this up to three friends! Uncover epic loot with your friends as you journey on an epic quest to take down the evil Arch-illager.