News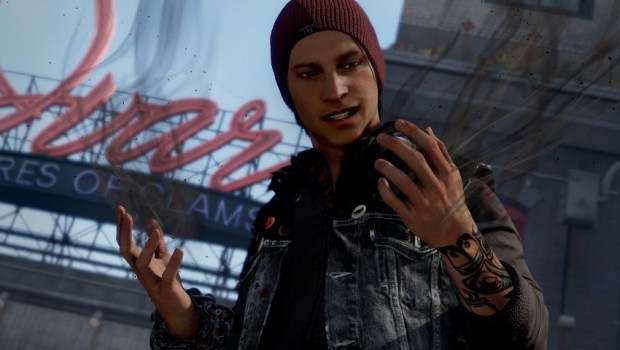 Published on March 21st, 2014 | by Admin
Enjoy the power of PlayStation®4 as inFAMOUS: Second Son™ lands in Australian stores today
PlayStation® Australia launches title with Delsin deliveries to Australian sporting legends 
SYDNEY, 21st March, 2014 – Sony Computer Entertainment Australia (SCE Aust.) is today celebrating the arrival of inFAMOUS: Second Son™, out now in stores nationwide, exclusive to the PlayStation®4 (PS4™) system.  Developed by the critically acclaimed, Seattle-based, Sucker Punch Productions, inFAMOUS: Second Son enables players to enjoy the true power of PS4.
In inFAMOUS: Second Son, players take the role of Delsin Rowe – a superhuman that possesses spectacular powers. Set in Seattle, the city has been recreated with a level of detail never seen before using the amazing speed, graphics processing power, and high resolution output of PS4.
The urban playground tells a big part of the inFAMOUS story; Seattle is under martial law, and the presence of an oppressive police state is visible on every street. The living environment, lighting, and effects create a truly next-gen experience and give inFAMOUS: Second Son the feeling of a living, breathing city that needs Delsin to set it free.
"The launch of PlayStation 4 has been a resounding success here in Australia, and across the globe. We're now at a stage where PS4 is readily available to all players and with the launch of inFAMOUS: Second Son, there's now even more reasons to get your hands on one," said Michael Ephraim, Managing Director, Sony Computer Entertainment Australia.
SCE Aust. has collaborated with a number of Australian sporting legends possessing superpowers of their own, to mark the Australian launch of inFAMOUS: Second Son. Delsin Rowe is brought to life in a stunning video, scaling the urban Sydney skyline to deliver the power of PlayStation 4 to rugby league's Beau Ryan, rugby union's Israel Folau, and veteran footballer and pundit Mark Bosnich.
Watch as Delsin Delivers inFAMOUS: Second Son here.
SCE Aust. is also giving three players the chance to win a new PS4 console and a copy of inFAMOUS: Second Son. Information about the competition can be found here. Follow the conversation and get involved by using #DelsinDelivers or by visiting the PlayStation Australia Facebook and Twitter pages.
inFAMOUS: Second Son, only on PS4, is available now in stores nationwide,  with a recommended retail price of AUD$99.95