Games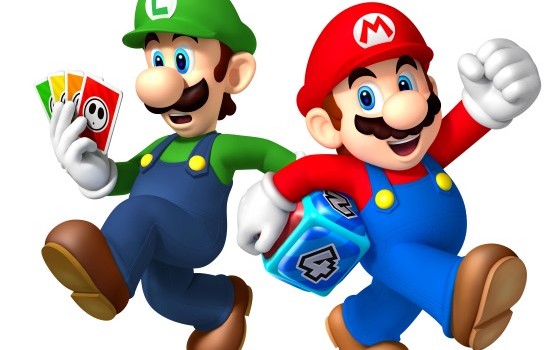 Published on November 21st, 2013 | by Admin
ENJOY A FREE TRIP TO THE MUSHROOM KINGDOM WITH THE SUPER MARIO 3D LAND WELCOME PROMOTION
If you register a Nintendo 3DS or Nintendo 3DS XL and one of fifteen selected games between 28th November and 14th January then you can download SUPER MARIO 3D LAND for free!
20th November 2013 – Fans of 3D adventures set in the Mushroom Kingdom are in for a treat, with Nintendo today announcing details of its new SUPER MARIO 3D LAND Welcome Promotion for Nintendo 3DS and Nintendo 3DS XL.
To participate in this promotion, Nintendo 3DS or Nintendo 3DS XL owners need to register their console and just one of 15 selected games with Club Nintendo between 28th November 2013 (2:01am AEDT) and 14th January 2014 (9:59am AEDT) to be eligible to request a free download code for SUPER MARIO 3D LAND by 14th February 2014 (9:59am AEDT). Participants can then redeem their code and download the game from Nintendo eShop to any Nintendo 3DS, Nintendo 3DS XL or Nintendo 2DS system before 14th March 2014 (9:59am AEDT).
The 15 selected games included in this promotion are:
Applicable hardware and software which has been purchased before 28th November but hasn't been registered with Club Nintendo is also eligible for the SUPER MARIO 3D LAND Welcome Promotion, therefore for all Zelda fans picking up the The Legend of Zelda: A Link Between Worlds Limited Edition Nintendo 3DS XL console when it launches on 23rd November, they too can participate in this promotion when it kicks off the following week.
To find out more about how to take part in this promotion as well as more information on how to claim your download from Nintendo eShop, please visit the official website – http://www.nintendo.com.au/super-mario-3d-land-welcome-promotion.
Additional Links:
Nintendo 3DS website: http://www.nintendo.com.au/nintendo-3ds
Nintendo Australia YouTube: http://www.youtube.com.au/NintendoAU
Nintendo Australia Image Library: http://images.nintendo.com.au