Games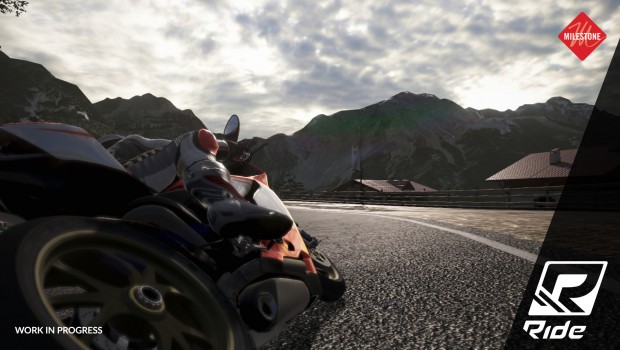 Published on February 17th, 2015 | by admin
THE ENERGY OF THE LAND OF THE RISING SUN COMES IN RIDE
Race into the "Holy Site" of Sportsland Sugo  
17th February 2015, Milan – Milestone s.r.l., Italy's leading videogame developer for consoles and PC, and the world's foremost motorcycle videogame developer, releases a trailer dedicated to Sportsland Sugo GP  included in RIDE, its first exclusive IP – playable from 20 March 2015 – on the Xbox 360 video game and entertainment system from Microsoft, Xbox One, Windows PC, Steam, PlayStation®3 and PlayStation®4.
SPORTSLAND SUGO: is located in a beautiful rural setting, with more than 2.1 million square meters. It offers four specialized racing courses – a road racing course, a motocross course, West course and a trials course. It is owned by Yamaha and the track follows the natural contours of the hill it is built on, with all the variations in height that entails. It's very popular with circuit fans as the "Holy Site" for Motor Sports in Tohoku. (For further info http://www.sportsland-sugo.jp/en/index.html)
RIDE: Milestone's development studios in Italy are back at work, doing what they do best. The developers are tearing up the rulebook and bringing a raft of new ideas to the table. These are the developers who have become synonymous with the world of virtual racing. Created for the players and building on the experiences of the serried ranks of bike fans, the new IP offers players the chance to ride over 100 bikes, in 4 different categories – Superbikes, Supersports, Naked, and Historical Bikes – and take them hurtling at full speed over a huge variety of city, country and historic circuits from the world of motorcycling. RIDE offers unprecedented levels of vehicle and rider customisation, presenting players with a vast array of options to keep gameplay fresh and exhilarating over the long term. The RIDE experience will accompany players and riders alike on the long road of the true motorcyclist.
RIDE is currently in development at the Milestone studios in Italy. It will be available on 20th March 2015 published by Milestone for Xbox One, Xbox 360, Windows PC®, Steam, PlayStation®3 and PlayStation®4.
Follow us on Facebook http://www.facebook.com/ridegame, subscribe to the official YouTube channel http://www.youtube.com/ridevideogame, read what people are saying and join the conversation on #ridevideogame or visit the site www.ridevideogame.com.