News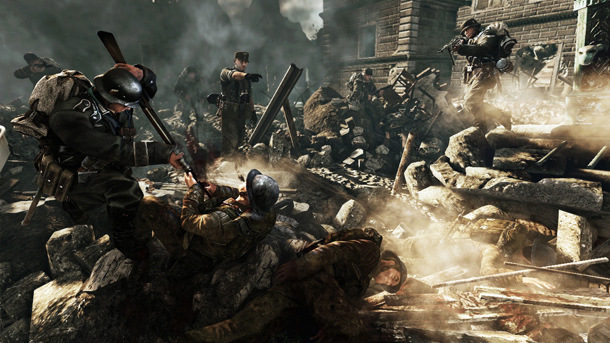 Published on March 28th, 2014 | by admin
Enemy Front – WW2 Tactics Gameplay Trailer
Sydney, Australia – (March 28, 2014) – QV Software and developer CI Games today released final box art as well as a new trailer to debut the multifaceted gameplay of their upcoming World War II shooter, Enemy Front, available June 12, 2014 for Xbox 360, PlayStation 3, and PC.  The new trailer highlights the breadth of gameplay options available for players as they tackle their way across war-torn Europe's deadly battlefields.
Shoot, snipe or sneak past Nazi forces as American war correspondent Robert Hawkins as he teams up with resistance fighters opposing the Nazi regime.  Players can meticulously plan out their route, pick off enemy soldiers with pinpoint accuracy from a distance, disable and dispatch troops through sabotage or go in guns blazing.  Open-ended levels allow for multiple styles of play for any type of gamer.
Built with CryEngine 3, Enemy Front gives players breathtaking visuals, spectacular set pieces and destructible environments to interact with through iconic World War II resistance operations including the Warsaw Uprising.