Movies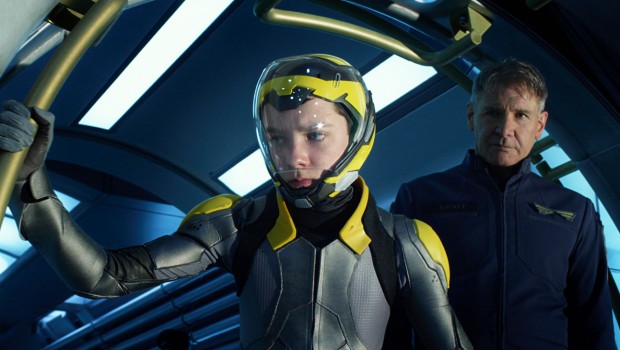 Published on February 20th, 2014 | by admin
ENDER'S GAME – Available on Blu-ray, DVD and Digital April 4
Number one at the US box office on its opening weekend, Gavin Hood's thrilling offering, ENDER'S GAME, brings an unforgettable science-fiction adventure to the screen. From the producers of Star Trek comes a story brought to life by the compelling performances of a star studded cast which includes Harrison Ford, Sir Ben Kingsley, Viola Davis and Asa Butterfield.
Years after Earth has been ravaged by an alien invasion, Ender Wiggin (Asa Butterfield), a shy, strategically brilliant boy, has been chosen to defend Earth from an ever-present hostile threat. His prodigious skills immediately apparent, Ender is sent to Battle School, joining hundreds of precocious young adults in the pursuit of becoming the ultimate military commander. As Ender excels at Battle School, he attracts the attention of the highly esteemed Colonel Graff (Harrison Ford), who believes Ender to be the military's next great hope.
"An absorbing and thought-provoking spectacle" San Francisco Chronicle
"A rousing action film"
Washington Post
Under the tutelage and guidance of Colonel Graff and Maori warrior, Mazer Rackham (Ben Kingsley) Ender overcomes the separation from his beloved sister (Abigail Breslin) to rise up the ranks until he faces the ultimate challenge. Ender must lead his fellow soldiers into an epic battle that will determine the future of Earth and the human race. Gavin Hood's vision of Orson Scott Card's acclaimed, science-fiction bestseller is just as thought-provoking as it is mesmerising.
"The best looking science fiction effort this side of Gravity"
Indiewire
"Spectacular special effects… a thrilling adventure"
Cinema Blend
"The futuristic setting of the piece is beautifully realised, but it's the emotional quotient that dominates and drives the film"
Leonard Maltin
Starring:
Asa Butterfield (Boy in the Striped Pajamas, Hugo, Wolfman)
Harrison Ford (Star Wars, Bladerunner, Indiana Jones)
Ben Kingsley (Gandhi, Schindler's List, Hugo)
Viola Davis (The Help, Doubt)
Abigail Breslin (Little Miss Sunshine, Zombieland, Signs)
Hailee Steinfeld (True Grit, Romeo and Juliet)