Blu-ray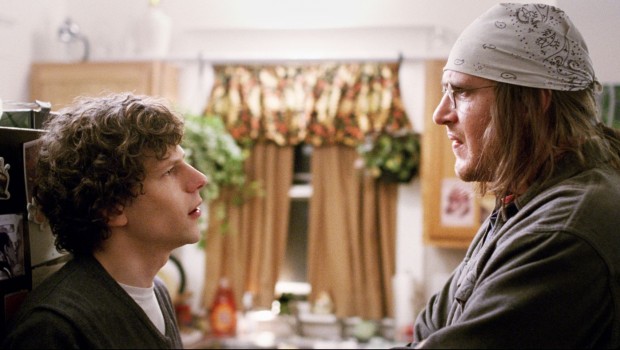 Published on March 9th, 2016 | by admin
The End of the Tour ­March 24, 2016
Universal Sony Pictures Home Entertainment is releasing The End of the Tour – available to own on Blu-ray™, DVD & Digital from March 24, 2016.
When Rolling Stone reporter David Lipsky, (JESSE EISENBERG: Now You See Me, The Social Network), joined acclaimed novelist David Foster Wallace (JASON SEGEL: How I Met Your Mother, Despicable Me), on his book tour, an epic journey began. Follow the fascinating life of Wallace in The End of The Tour.
Based on a true story, starring ANNA CHLUMSKY (Veep, My Girl), JOAN CUSACK (Toy Story 3, Ice Princess) and RON LIVINGSTON (The Conjuring, The Cooler), The End of The Tour takes viewers on a journey of Wallace, author of Infinite Jest who committed suicide in 2008 during a book tour at the start of his fame.
Shy and particular Lipsky is eager to discover the true insights into Wallace and his attitude toward everything in his life. Along the way, jealousy and competition emerge between the two writers as they discuss women, depression and the pros and cons of fame.
As the two men share laughs and reveal hidden frailties, they are forever bonded in this fascinating and ultimately heartbreaking story.