News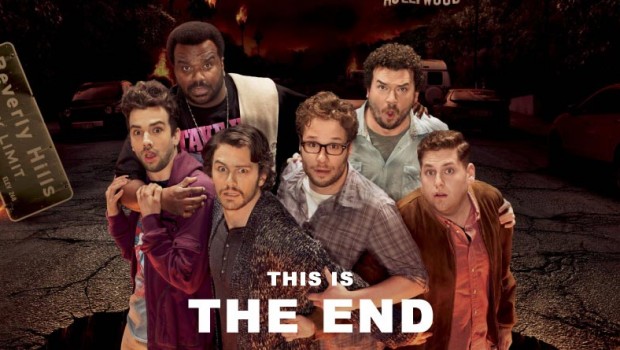 Published on September 30th, 2013 | by Admin
This is the End coming to Blu-ray, DVD & UltraViolet – 14 November, 2013
Universal Sony Pictures Home Entertainment is releasing This is the End on Blu-ray™, DVD & UltraViolet™ from 14 November, 2013.
The only thing bigger than the end of the world are the celebrity egos forced to reckon with it in the new offering This is the End, from the comedy frat-boy royalty behind Superbad and Pineapple Express. Coming along for the wild romp through Hollywood and hell on earth is an all-star cast including James Franco, Jonah Hill, Seth Rogen, Jay Baruchel, Danny McBride and Craig Robinson. Joined by wacky cameo appearances by Hollywood heavyweights including Emma Watson, Michael Cera, Channing Tatum, Paul Rudd, Aziz Ansari, Mandy Kaling and even Rihanna – it's every celebrity for themselves.
When James Franco throws a house party in his enormous Hollywood mansion, Jay Baruchel reluctantly attends alongside good friend Seth Rogen. The party is cut short by a giant firestorm consuming the entire Hollywood sign and half the celebrity partygoers, and while destruction of biblical proportions rages outside their front door, the celebrities must face questions of fame, friendship, spirituality and of other celebrities' insanities as they battle to survive the end of the world as they know it.